The iconic setting of "Harry Potter" is an integral part of the series, and there's no denying the medieval and Gothic style of Hogwarts is perfect for the story.
But, just for fun, one online interior design company worked up some magic to re-imagine the spaces of a few of the main characters.
Modsy, which has given updates to other movie sets including "Titanic" and "Home Alone," created modern rooms for some of your favorite characters in the series, and the results are pretty magical.
Dumbledore
First up is Professor Dumbledore's office. The scholarly headmaster's re-imagined space still has an abundance of books, collectibles and curiosities, but feels a bit more modern.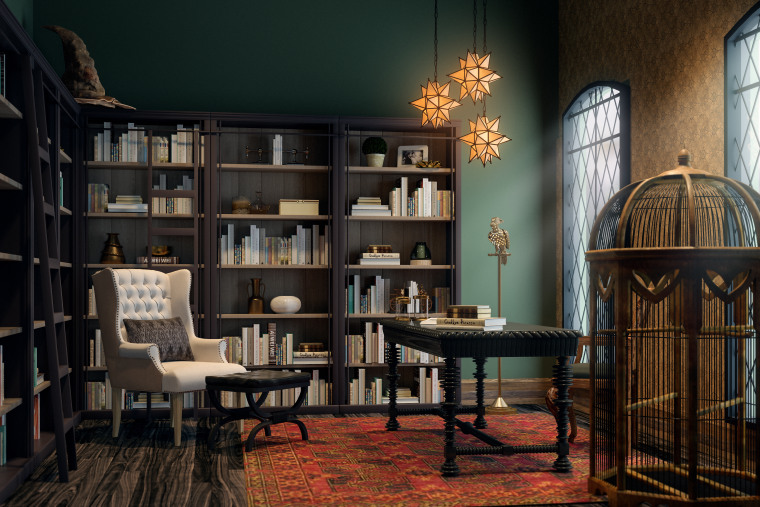 Alessandra Wood, Modsy's vice president of style, described the new space as dramatic and magical. "The gilded and intricate wallpaper adds a mystical quality to the room," she explained. There's also a wall of mirrors, which plays on the idea of a moving portrait, and a giant birdcage for Fawkes the phoenix.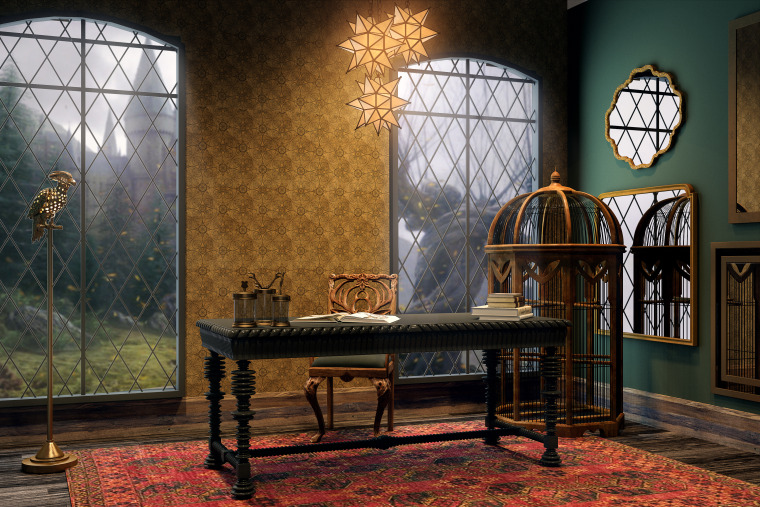 The furniture mixes traditional pieces, like a tufted leather sofa, with modern accents, like the star pendant lights.
If you like the look for your own space, Wood said the trick is to layer in some classic patterns, like plaids and stripes, with traditional and vintage rugs and ornate wallpaper.
Harry Potter
For Harry Potter's office, the Modsy team took inspiration from the color palette of his time at Hogwarts and elevated it with deep wood tones and curated art, Wood said. There's even a Hedwig lamp behind his long desk.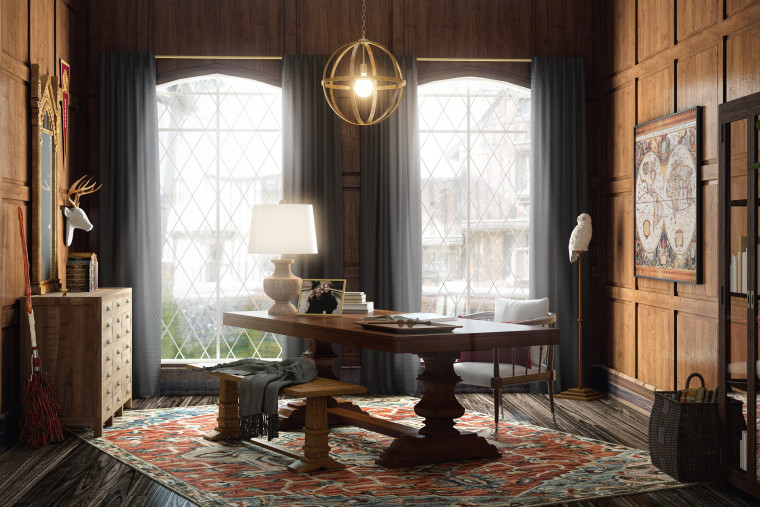 Want to channel Harry in your own home? Wood suggests using moodier colors, such as deep mahoganies, and bringing in brighter finishes, like gold or brass, to liven up the darker palette.
Hermione Granger
If Hermione Granger is more your style, look for colors taken from a garden, said Wood. "Cozy yet refined is the vibe to go after."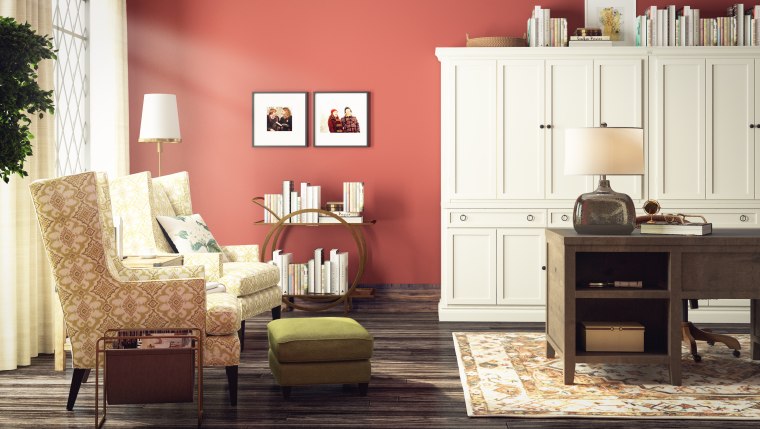 In Hermione's reimagined study, the Modsy team gave her a high wing chair to read in and of course plenty of places for her to store all of her books, including a gold bar cart.
See more of Modsy's Harry Potter-inspired rooms, including Ron Weasley's living room and Luna Lovegood's bedroom, at modsy.com.