"Fixer Upper" stars Chip and Joanna Gaines repurpose the whimsical and carefree in their home renovations, so it makes sense that the latest cover image for their home and lifestyle publication, "The Magnolia Journal," follows the same tradition.
In an interview last week with Nashville affiliate WSMV, Joanna Gaines revealed the real-life drama behind her beautiful portrait for the quarterly journal.
Gaines and her crew headed to snowy Lake Tahoe for the "Winter Wonder" edition that hit newsstands Nov. 14. According to her, the conditions were less than perfect and more biting than they appear.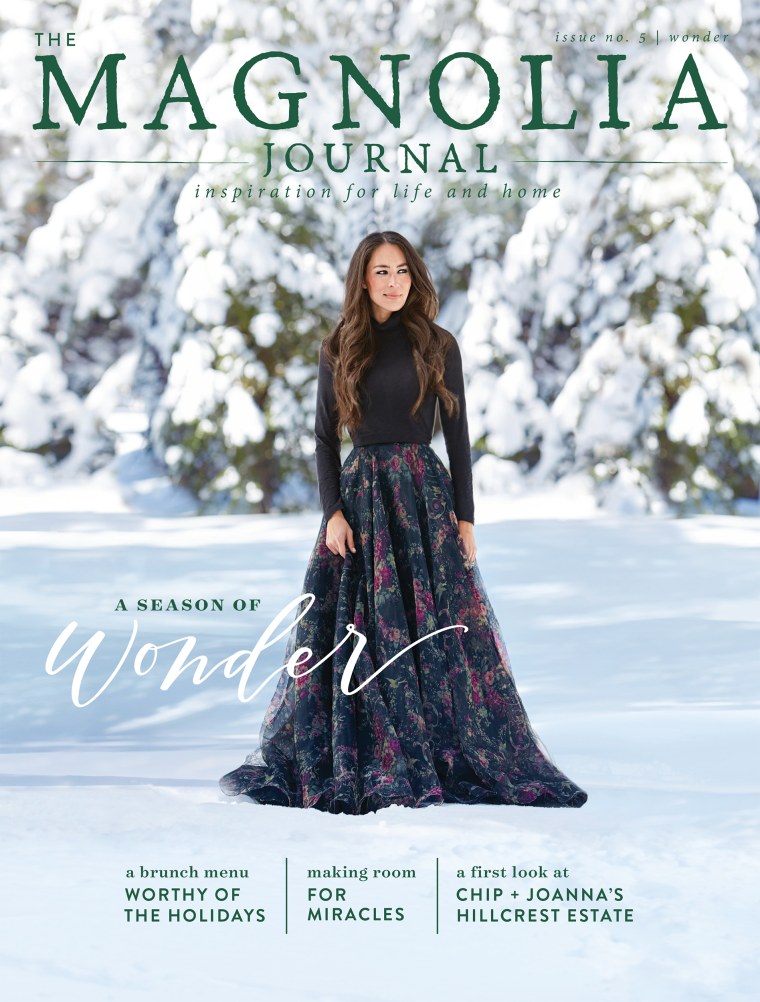 "I'm surprised that we all still have our toes ... None of us could feel our toes when we were running back to the car because it was so cold ... I don't think we realized what we were dealing with in Lake Tahoe," the HGTV star remembered.
Gaines and her team had very little planned when they arrived to the area. The group simply pulled off to the side of a road when they glimpsed a snowy landscape.
"We didn't know where exactly we were gonna go. We just thought, 'Okay, it's snowing here,'" she said. "We just started running because we knew someone was going to tow our car ... all of us are running, I have this dress ... But you can't really run in snow that's four feet high!"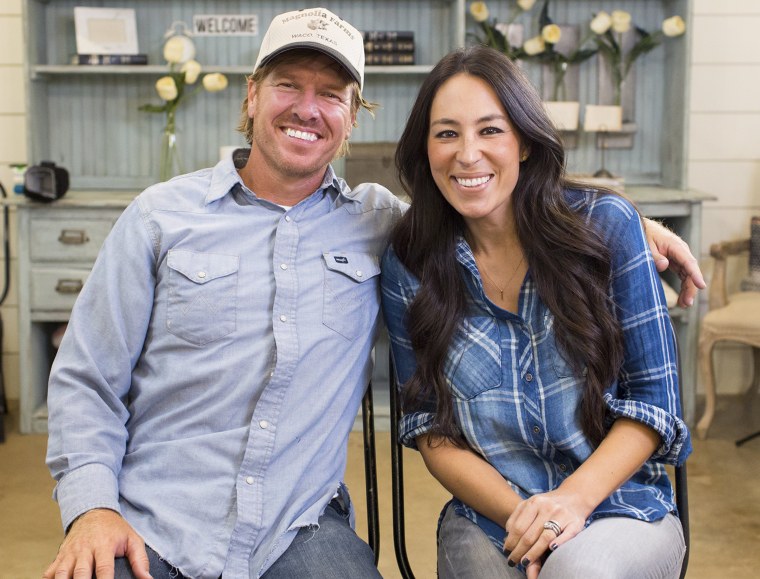 The photographer, however, captured Gaines in a moment of calm as she posed in a stunning full-length gown. "The dress was so big ... everything about it was cumbersome," she recalled. "Someone had some type of a sled (or) boogie board in the back of their car and I had to stand on that because I kept sinking in the snow."
There was certainly no "Cover Girl" moment during the escapade and Gaines feared their trek was in vain. "When we got back to the car we were like, 'We did not get the cover shot,'" she said. "It felt like every wrong thing was happening one after the other."
Despite every bit of bad luck, the final shot captured only holiday magic.
"On the cover I look graceful. I look like 'Oh, just another day in the woods with snow," the 39-year-old joked. "But the whole thing was an adventure."
The unconventional story fits right in with the theme of their previous issue: gratitude.
"The trick is practicing a kind of thankfulness that isn't based on time or place or circumstance. Even in the trials or the mundane aspects of life, if we have eyes to see them, we can find good things everywhere we look," the mother of four wrote.