For new college students who need help falling asleep in their dorm room, Ikea has the right commercial for you.
The Swedish furniture giant this week released a 25-minute video targeting back-to-campus shoppers that taps into a growing subculture of ASMR, or autonomous sensory meridian response.
ASMR describes a tingly feeling some people get while listening to soothing sounds, like whispery voices, gentle tapping or the caressing of fabric.
Sound strange? Sure. But people who chase the experience compare it to having a "braingasm" — and if you type "ASMR" into YouTube, you get 9.6 million results.
But if you are not one of the lucky ones who respond to ASMR, the "Oddly IKEA" commercial scores in other ways — mostly by being delightfully, well, odd.
It opens on a shot of an dorm room decked out in IKEA furnishings as a female narrator speaks in a register barely above a whisper. Everything looks vaguely millennial pink, and the word "perfect" is repeated a ridiculous amount of times.
"Today we're showing you how to make your perfect college dorm room with Ikea's many perfect solutions," the narrator purrs. "A relaxing place to end a stressful day of being a student."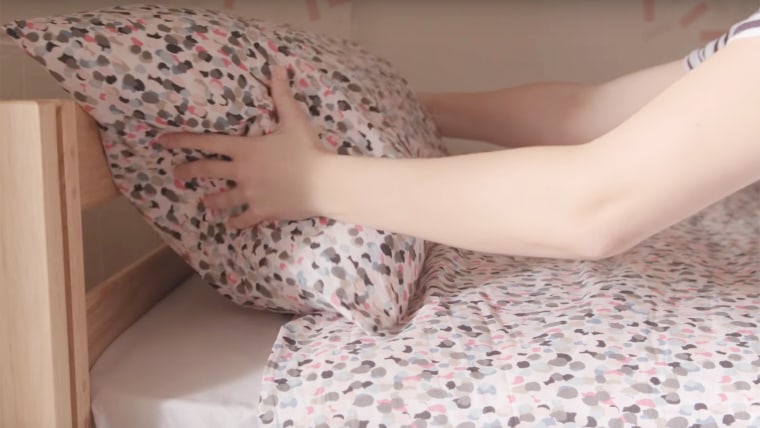 We then take a deep dive into bedding. Hands stroke the bed sheet, tap and scratch it, claiming that you can hear every thread of the 200-thread-count sheets.
There's some thrilling action at around the 2:20 mark when the demonstrator pulls over a top sheet, folds it over and then smooths it.
"Many college students avoid making their bed, but with Ullvide sheets, you'll look forward to smoothing out your sheets every morning," the narrator says, with an extremely long pause for sheet stroking.
"Look at that amazingly crisp fold. After a long night of studying and writing papers your bed is the first thing you want to see when you get home, and what a beautiful sight it will be."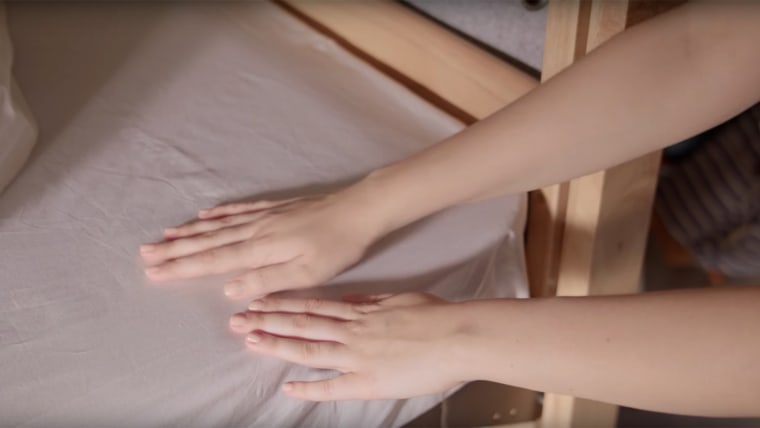 A duvet and pillows get similarly groped. A chenille pillow with duck feather filling gets an especially deep massage.
After 13 minutes of bedding, we get to see the closet, where metal hangers slide and closet dividers get petted.
Later, a desk is tapped, the neck of a flexible reading lamp is stroked, and an area rug gets a rub down.
This all may sound a bit sexual, but many ASMR fans say it's nothing of the sort. And the team behind the Ikea spot says it's all about chilling out.
"We knew that ASMR videos are very popular, especially with young people, college students and IKEA co-workers," Ogilvy's creative director Della Mathew and Ikea communications specialist Kerri Homsher said in an email to Adweek. "So we put two and two together. Our products are designed to help people every day. Our dorm room solutions help students relax after a long day. So we thought of content that does the same."
Whatever the reason, if you can't get enough, the retailer is releasing weekly videos that focus on fuzzy duvets and plush cushions through Sept. 5.