As summer weather makes way for autumn, it's time to think about storing and organizing the items you won't be using for another year. September is a great month to store the following items, but it's crucial that you do so properly to ensure that they are in good condition the next time you need to use them. The experts at Porch.com are dishing out what you need to know about storing your outdoor essentials. 
Outdoor furniture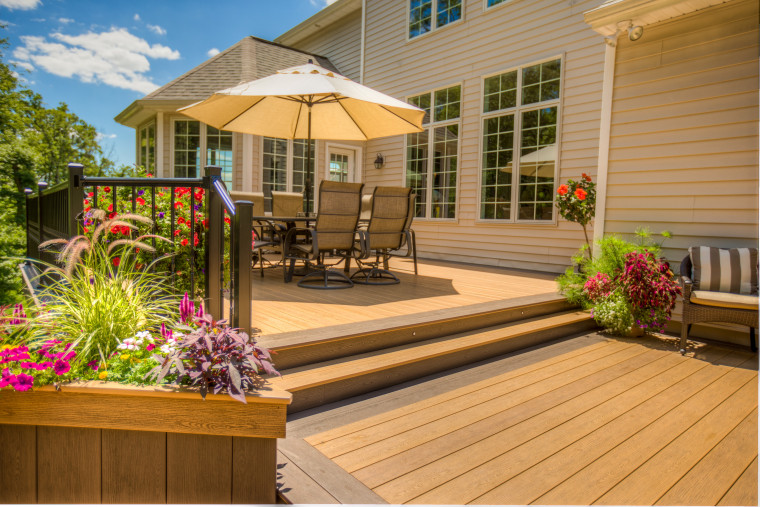 It's important to clean your outdoor furniture and store it properly to ensure that it lasts a long time. No matter what type of furniture you have (such as metal, plastic, wood or wicker), start by using a dry cloth to rub off dirt, pollen and spider webs. For further cleaning, most outdoor furniture can withstand a wash of mild dishwashing soap and warm water. Plastics and resins may clean better with the addition of oxygen bleach.
When dry, place a sturdy cover over the furniture and move it to a covered location. Furniture will last longer if you also take the time to elevate the legs off the ground (you can lay a piece of 2-inch by 4-inch plank of wood on the ground and place the legs of the furniture on top of it). Umbrellas should be folded. Use a cover to protect the fabric over the winter.
Outdoor cushions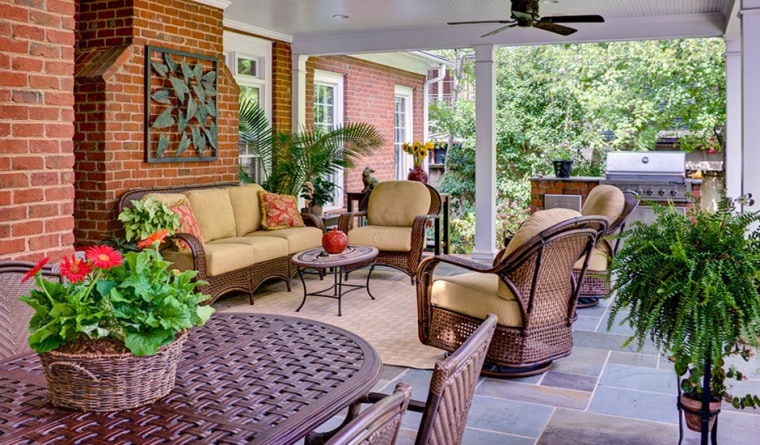 Before you clean your outdoor cushions, read the manufacturer's recommendation for cleaning. Some outdoor fabrics should not be machine-washed and many cushion fillings shouldn't get too wet. Use a dry cloth to first brush off pollen and dirt. If your cushion covers are removable, clean them separately by hand with a sturdy brush and a mild detergent. Make sure the fabric and fillings are completely dry before storing them inside a clear plastic box or a fabric cushion storage bag. Cushions will last longer if you store them in a clean and dry place, like a basement, attic or garage. Storing them outdoors can attract bugs or mold. 
Outdoor play equipment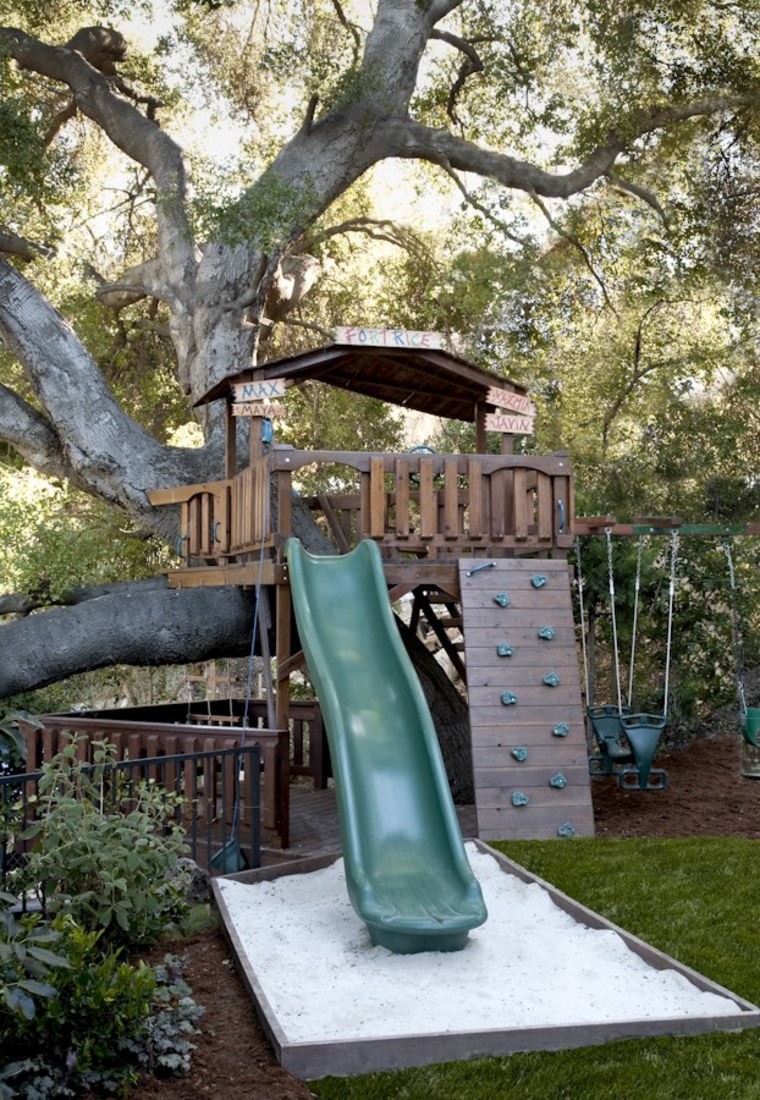 Sandboxes should be completely emptied of sand and thoroughly cleaned. If you cannot empty the sandbox, then make sure you cover it completely to keep animals, insects and debris from spoiling your child's play place. Larger pieces, like swing sets and playground equipment, are generally left out exposed to the elements. However, you can use this time to keep them in good shape by sanding off any lichen or moss growth, washing plastic parts or pieces and by keeping any fabric in good condition. Be sure to check with the manufacturer regarding any specific maintenance tips.
Bicycles and sporting equipment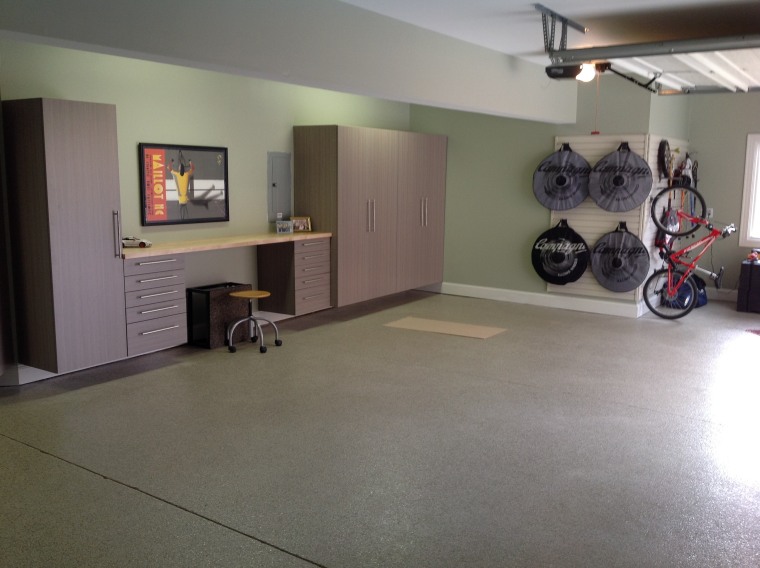 Giving your bicycles and other sporting goods a thorough wipe down is the first step in prepping them for storage. Mechanized equipment, like bikes, should also be oiled and lubricated. It's a good time to give it a complete tune-up and make sure it's in good working order. Kayaks, golf clubs and other sporting goods should be cleaned and free of dirt before storing. Storing these items up off the ground is the best way to make sure that they don't get knocked over or dirty during the fall and winter seasons. If you can, hang bicycle hooks on the ceiling or store sporting goods in over-sized buckets, bins or cabinets.
Seasonal serving ware and accessories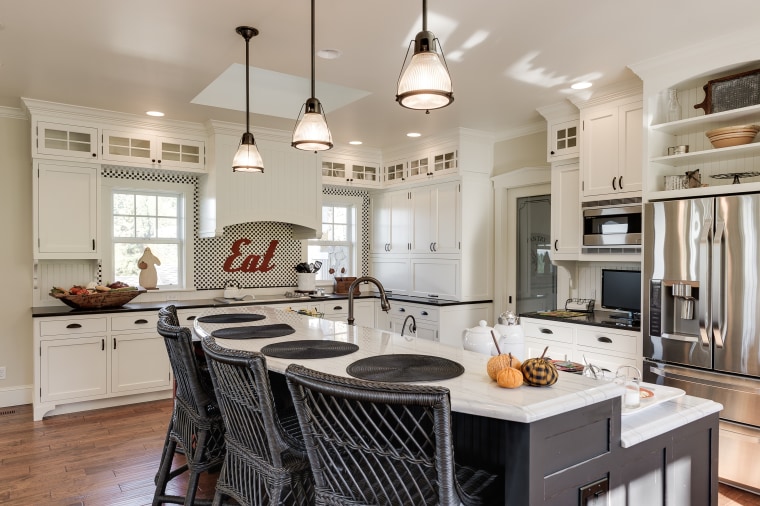 If you use your tablecloths, dishware or other accessories on a seasonal basis, you will want to create an organized storage spot so that they are kept clean until the next time you need them. Dirt and mildew can break down fabric so make sure all décor and accessories are clean and free from food, oils or sticky residue. If you need to store these items among your everyday goods, try storing them in the back of the cupboard or underneath your fall and winter items. Another storage idea is to keep them in clear plastic boxes out of the way in the basement, garage or underneath a bed. Being able to see through the boxes will save you time when trying to locate your serving pieces next summer. 
Grills and BBQs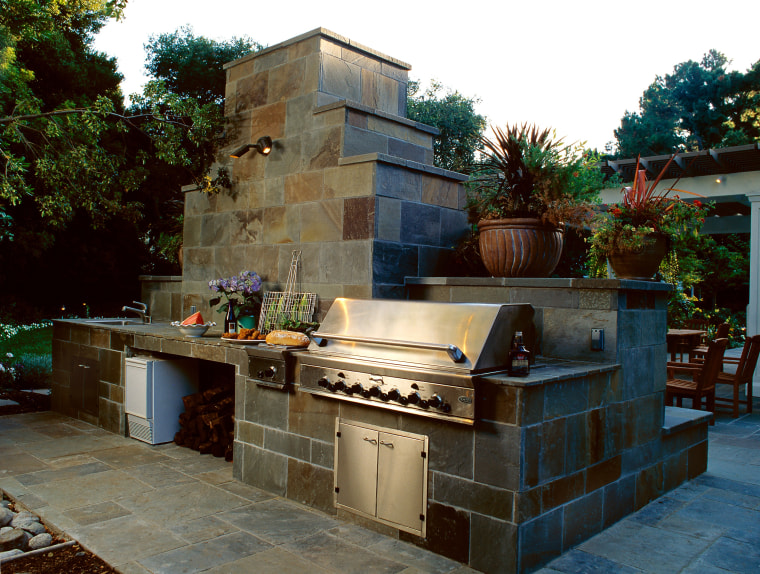 Even if you plan on using your grill over the fall and winter, September is a great month to detail and season the grill. After your grill is completely cooled, the grill surface should be scrubbed and cleaned. Removable parts should be scrubbed separately — use a grill-approved scrub brush to remove caked on food. Rust is a common foe so it's best to not use water during the cleaning process. Coals or wood chips should be emptied into a metal container (always wait several days after grilling before emptying coals). 
The outside of your grill can also be washed and cleaned. A warm, soapy cloth usually does the trick and a light lubricating oil, like WD-40, help both condition the exterior and lubricate moving parts. If you plan on retiring your gas grill for the next several months, disconnect the tank and store it in a metal container outside the home. 
Once clean, place a fitted cover over the appliance and place your grill in an dry area outside the home.