Ever since we sent our first holiday photo card — 18 years ago, when my daughter was 4 months old — I've had a recurring, post-holiday-season dilemma: What does one do with all the holiday cards received each year?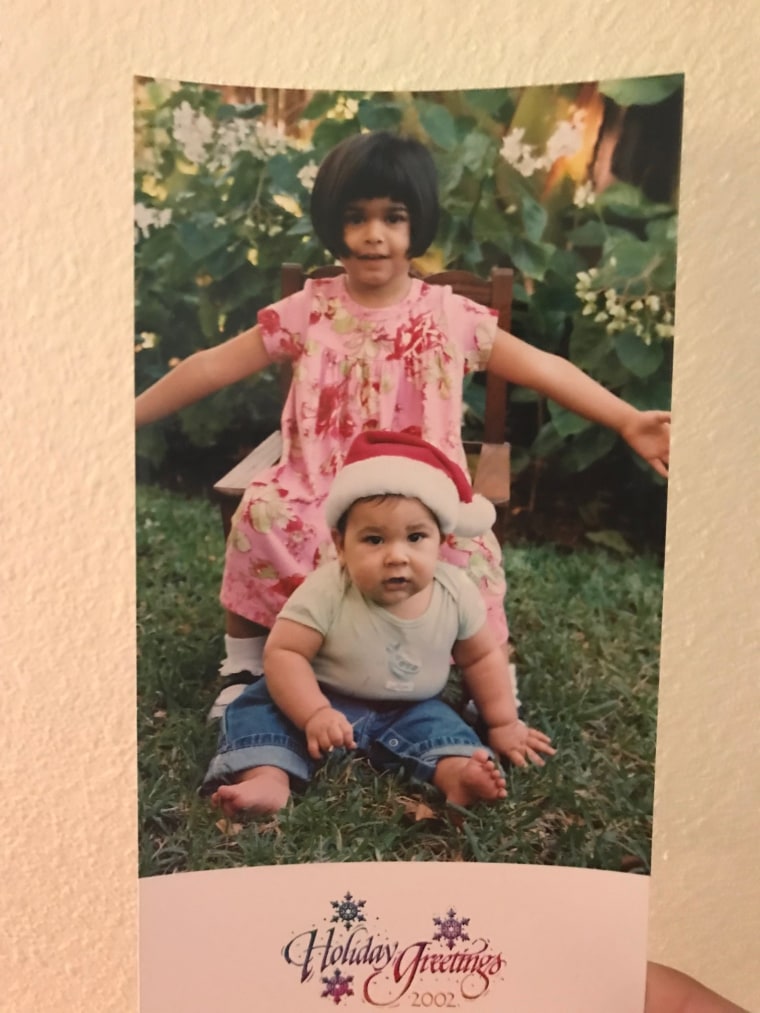 The whole photo card production process — from trying to find a picture or wrangling kids to pose for one, to designing and ordering the cards, to addressing them and actually getting them in the mail on time — can be a hassle in that long list of holiday to-do's. I think that's the reason I can't bear to throw them out. I know someone (let's be honest, usually the moms) put blood, sweat and tears into making sure we see their kids' sweet faces each year.
In the beginning, I used binders with folders and filed the cards, alphabetizing by family name. Given that we receive anywhere between 60 to 80 photo cards a year, those binders started taking up a lot of space. So, after a few years, I'd just save them in jumbo Ziplock bags, and write the year on the bag. They would get stored away with the Christmas decorations and the only time I would see them is while unpacking the decorations the following year. In that case, what's the point?
Then I noticed the clever way a friend recycles her cards into coffee-table-display-worthy conversation pieces. So I did what any smart mom would do when spotting a good idea: I copied her.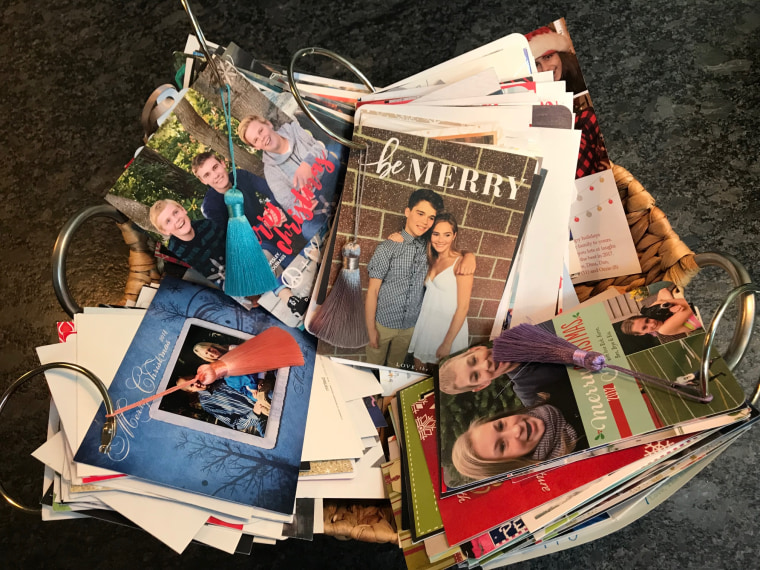 She didn't have a name for her hack, but I'm just going to call them Holiday Card Rings. All you need are 3-inch metal loose leaf rings (the kind you find at an office supply store), a hole punch, some silk tassels (like these here), and ALL those past holiday cards you've been saving for years.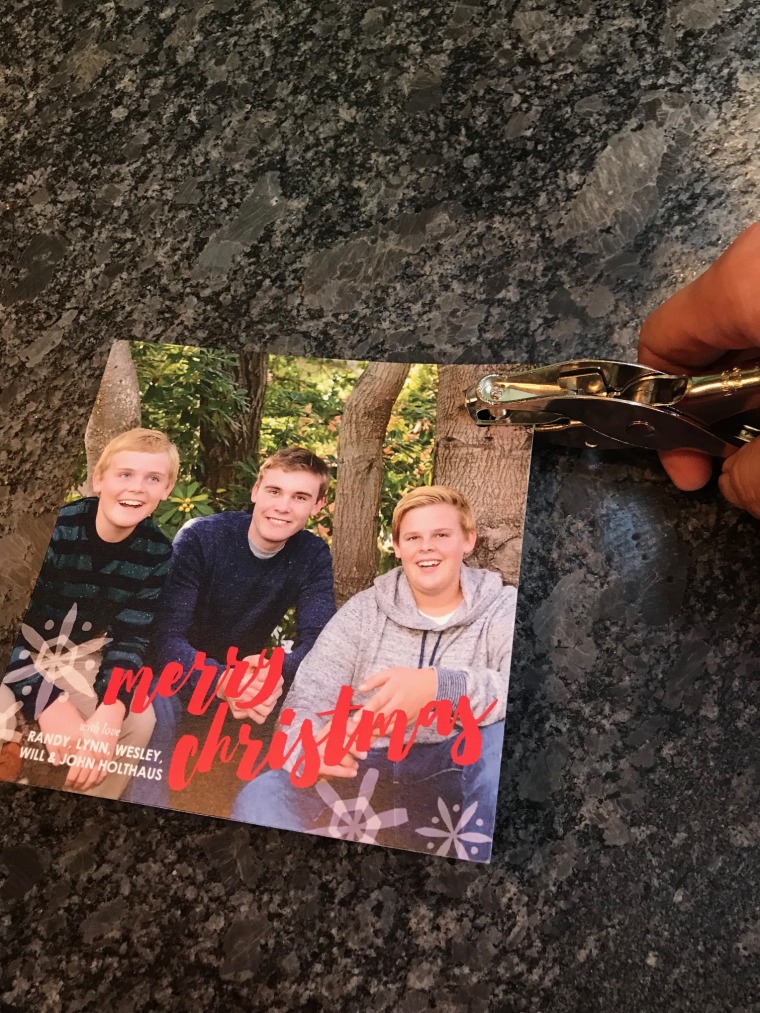 Punch a hole into the corner of each card and put them on the rings. It helps to make sure the cards are all facing the same way, so that you can view them easily. Once on the rings, attach the tassel to give it some holiday pizzazz.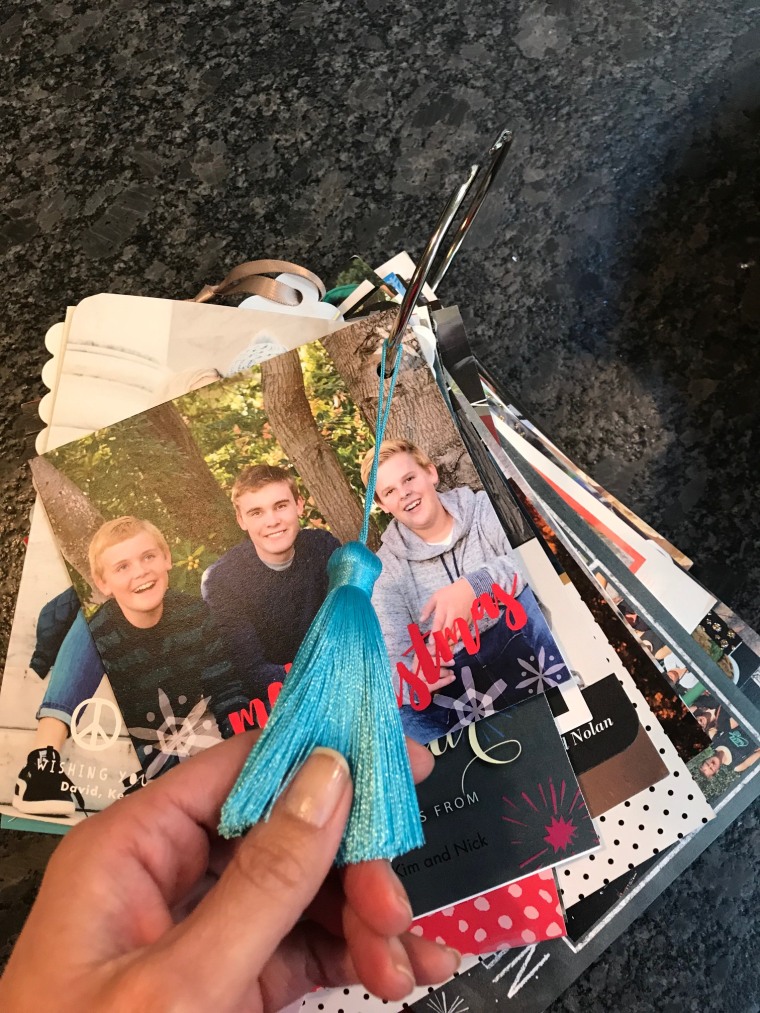 The cards are displayed in a basket on my coffee table so when guests come over, they can peruse them. You could also display them from stocking hooks on the fireplace mantle. And, this year, I punched holes in cards as I received them and added to a ring. Way easier than doing them all after the fact.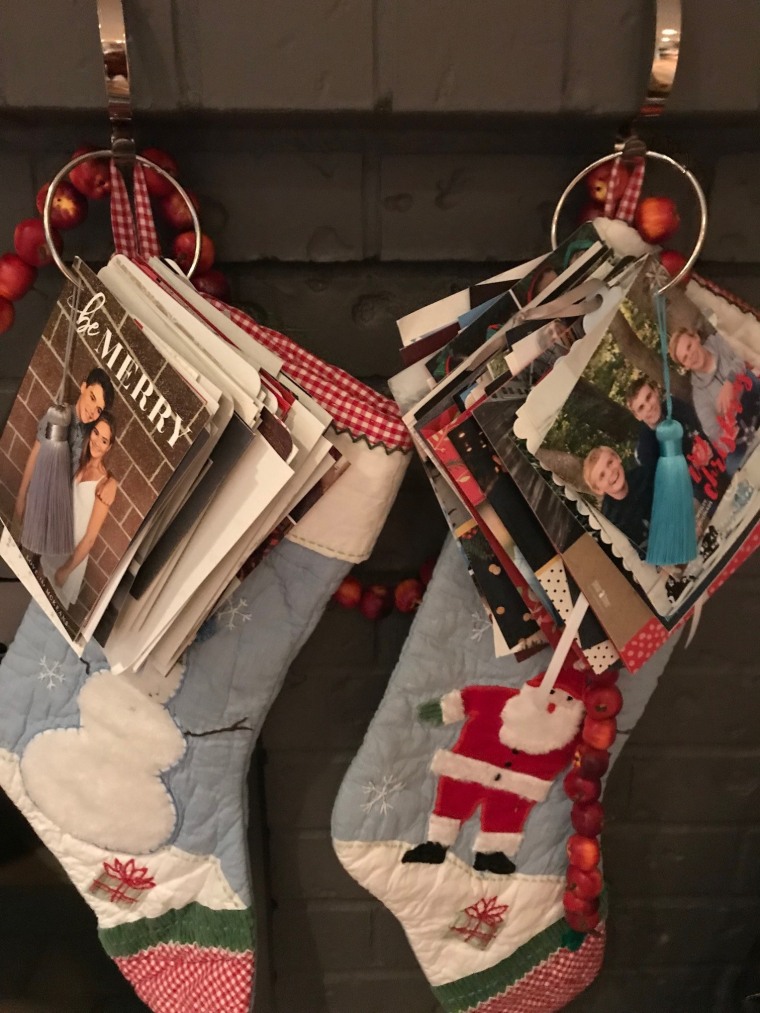 I've only completed four Holiday Card Rings so far — working my way back in years! — but it's a delight to see how much the kids have changed and grown up even in that short time.