Are your cabinets dark, out-of-date and in desperate need of a makeover? If you've been putting off painting them because you're scared of the process (and maybe even the outcome), this before and after kitchen makeover might give you the inspiration you need to pick up a brush.
Jessica Davis, founder of Nest Studio, shared her kitchen painting success story with Apartment Therapy recently, and the secret to her success is inexpensive and easy to use.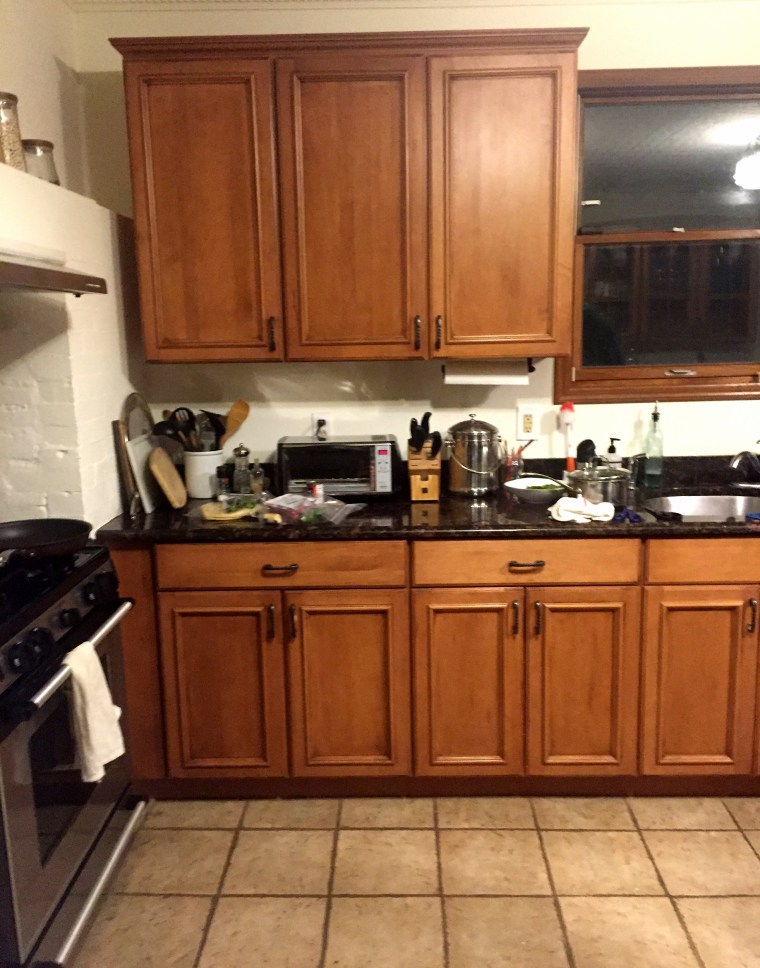 Davis explained that she had originally received quotes from painters to re-do her ugly brown wood cabinets for $3,000 or more. It was expensive, but the idea of sanding, priming and painting the cabinets on her own seemed too tough.
That's when her friend told her about Chalk Paint decorative paint by Annie Sloan. It has a thicker consistency than regular paint which means you don't have to sand or prime anything.
"My cabinets were fairly clean already so all I had to do was wipe them down with a Clorox wipe," Davis wrote. If your cabinets are really greasy or grimy, try using a degreaser first.
"After you're done with your two or three coats of paint, you then apply two to three coats of wax to seal the wood, which is key in a kitchen."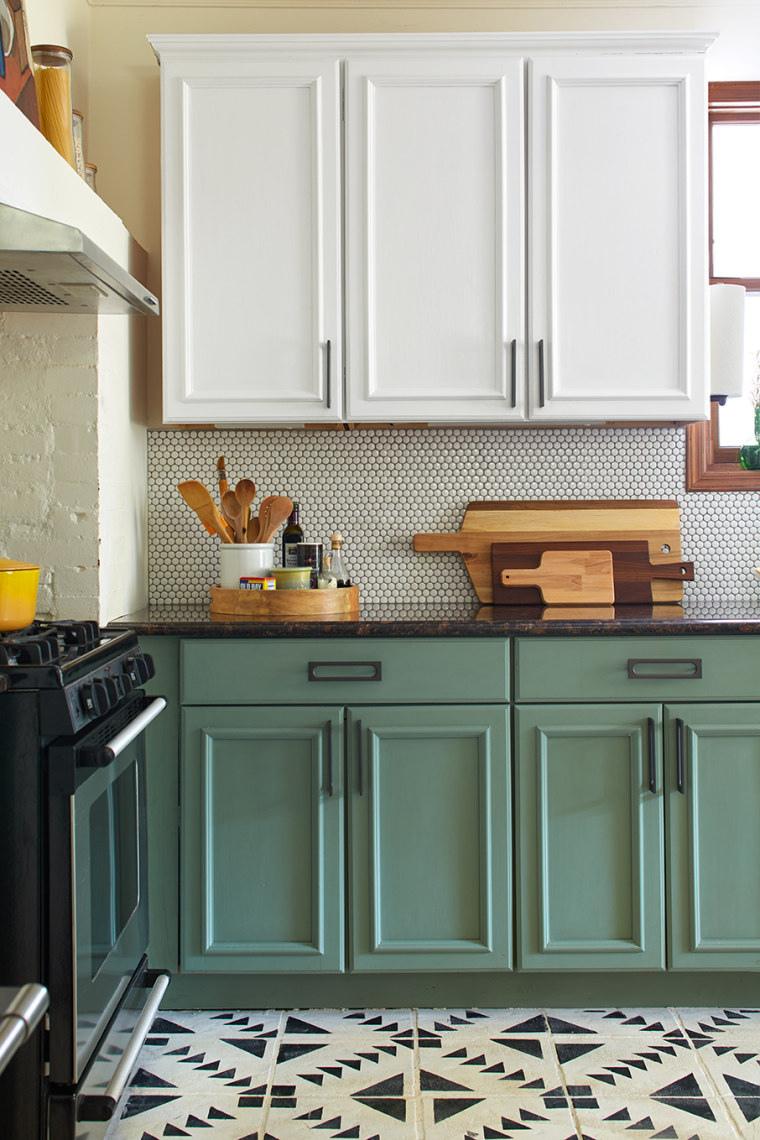 Davis shared with TODAY Home that the grand total to paint her cabinets cost about $300 (a quart of Chalk Paint is around $38.95). She also added that it took about two and a half months to complete the cabinet project because it was done in chunks, not all at once.
She loved the outcome so much she even used the Chalk Paint on her floor.
"I always love the look of a patterned cement tile, but that was a down-the-line investment," she wrote. "I realized that Annie Sloan made a specific Chalk Paint lacquer that you can use on floors as a sealant on top of the paint. I made my own stencil and set to work with chalk paint in Pure White and Graphite. It changed the look of the room drastically."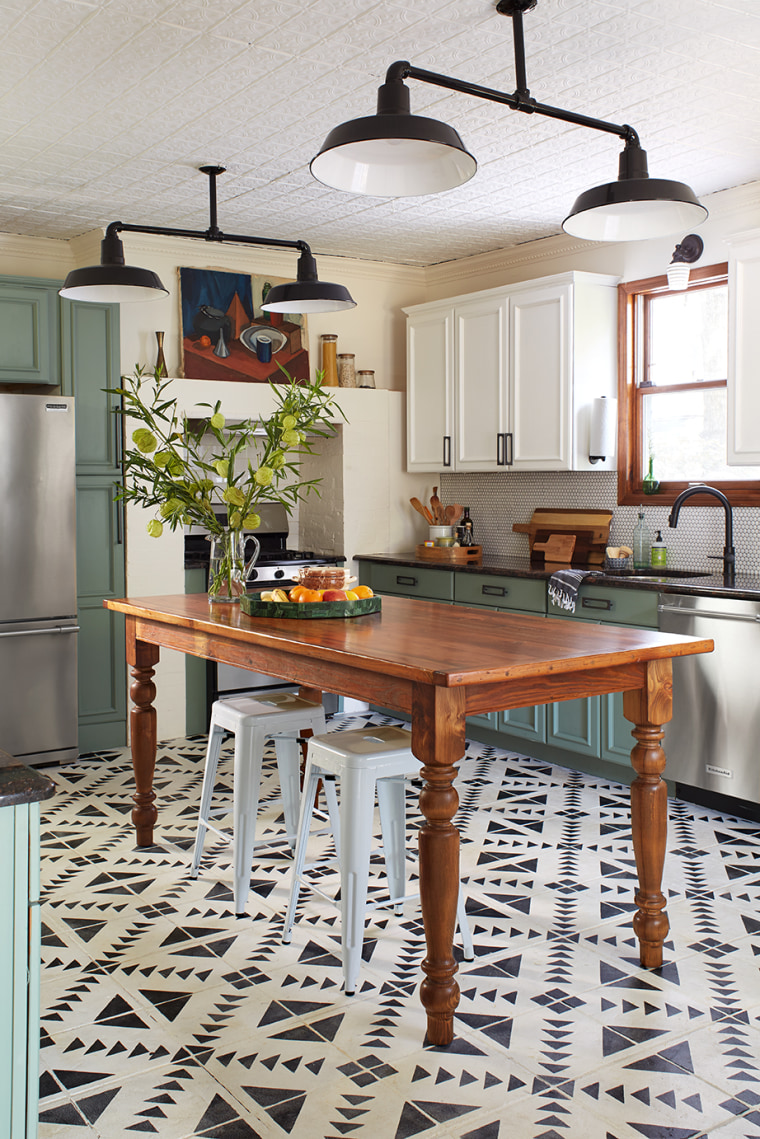 The floor project cost her about $200 and took only three days to do.
Davis also added a farm table and replaced the lighting and backsplash to finish the look. The dull and outdated kitchen now features fun colors, modern decor and that sense of pride that comes from doing it all yourself.