Painting is easily the most dramatic way to wake up humdrum walls, but it can be a tricky task.
If you're looking to spruce up a room with a coat of paint, let us help. We asked Brit + Co senior editor Roxy Taghavian to share her painting tips for making the process much, much easier.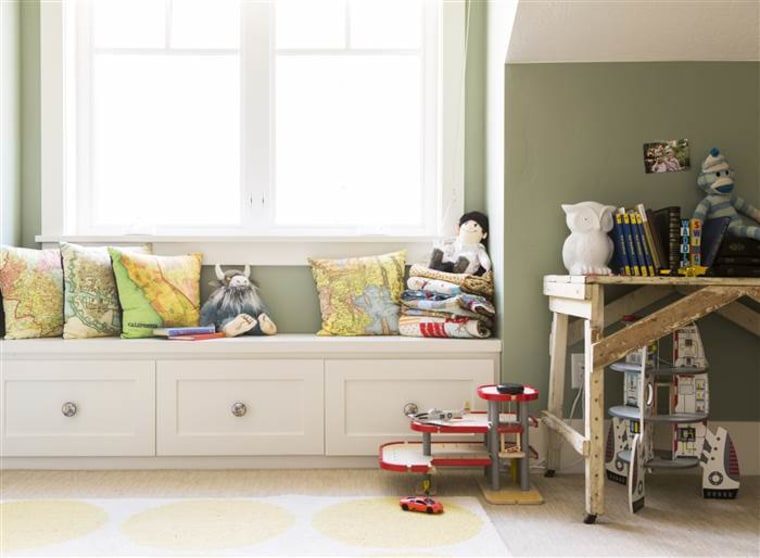 1. Have an array of brushes on hand.
Every wall has a corner, so be prepared by getting different size paintbrushes. "Small ones work well in corners and around fixtures," Taghavian said. "Large ones are the obvious choice for greater areas."
2. Master the art of stroking.
Anyone who has ever brandished a brush knows what a challenge it is to apply paint smoothly. The trick is to go over your strokes while the paint is still wet and work carefully to make them even. "Otherwise, your wall will appear to have a texture."
3. Avoid glossy finishes.
Matte eggshells and satins are easier on the eyes than the shine one sees with a gloss finish. "If you want to add shimmer to your space, try buying metallic accent pieces," Taghavian said.
4. Get on up.
Even the statuesque struggle to paint the upper reaches of a room, but it's even more of a challenge for petite types
"If you're short like I am, you will inevitably wind up on a ladder," Taghavian said. Rather than hauling the heavy paint can up the steps, pour some into a small, lidded container like a Tupperware. And buy an extension handle to make the ceiling to easier to access.
5. Choose your hues wisely.
"Though I love color, I always recommend white walls to make your room brighter," Taghavian said, "especially if you don't get a lot of natural light."
For a more radiant space, a light gray wall can make a room feel nice and cool. To add pizzazz without sensory overload, try an accent wall. "Right now bright poppy colors are on trend. I've been pinning bright pinks wall, mint walls and yellow walls that scream 'fun!'"
6. Don't over do it with the accents.
Be careful when adding decor to a colorful wall — you don't want to overwhelm your space. "If you're feeling adventurous and want to add multiple colors, a peachy pink with a leafy green is great for that oh-so-trendy tropical look."