Shane and Holly Pavonetti built a stunning Austin home that could make any design fan drool. But far from working with the typical sky-high designer budget, the couple built the 1,600-square-foot dream house on the tight budget of just $175,000.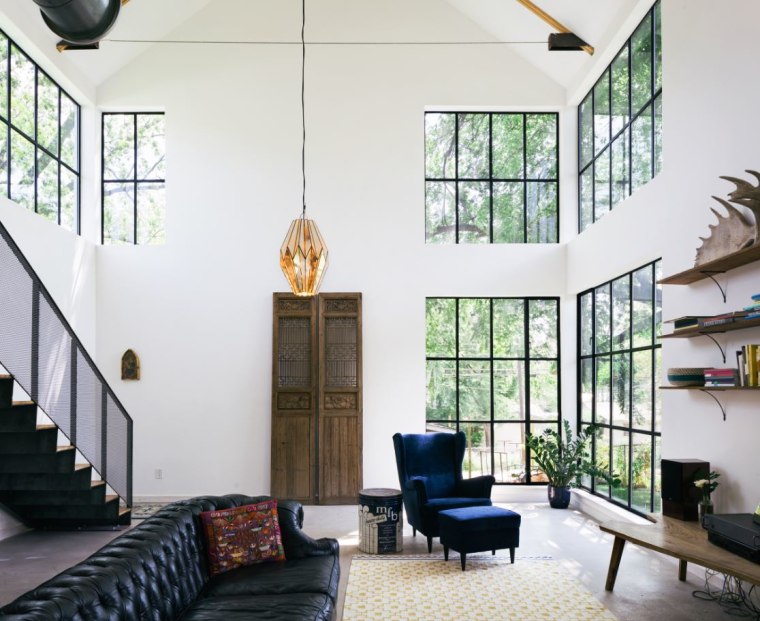 While the couple had one major advantage (Shane is an architect and contractor), several of their cost-saving techniques can be used by anyone. Here's how the duo created design magic at a fraction of the cost — and how you can shed the price on your home projects, too, whether you're starting from scratch or tackling a single room remodel at a time.
1. Spend on the bones and save on the finishes.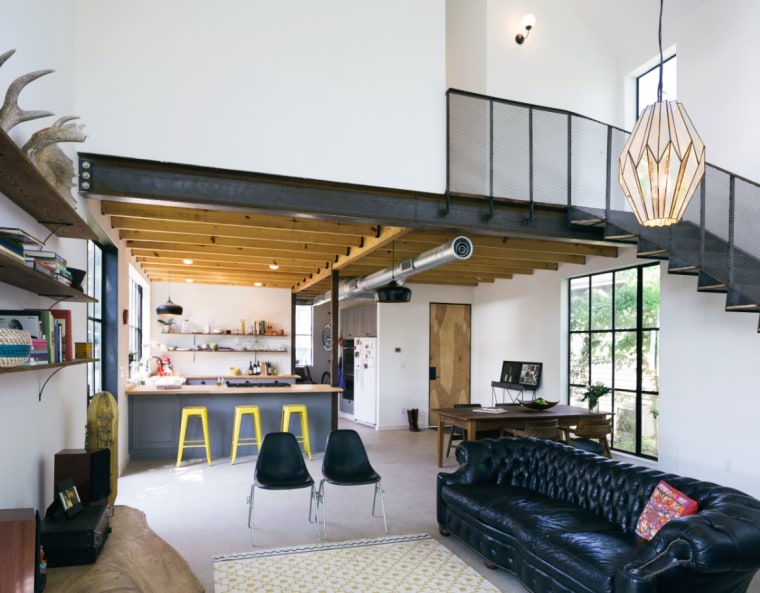 "We spent the money we had on making sure the shell and structure of the house was sound, energy efficient and appointed with the level of finishes we wanted," Shane said. "It is difficult and expensive to replace siding, windows, insulation, etc., so we saved money on the interior finishes and fixtures."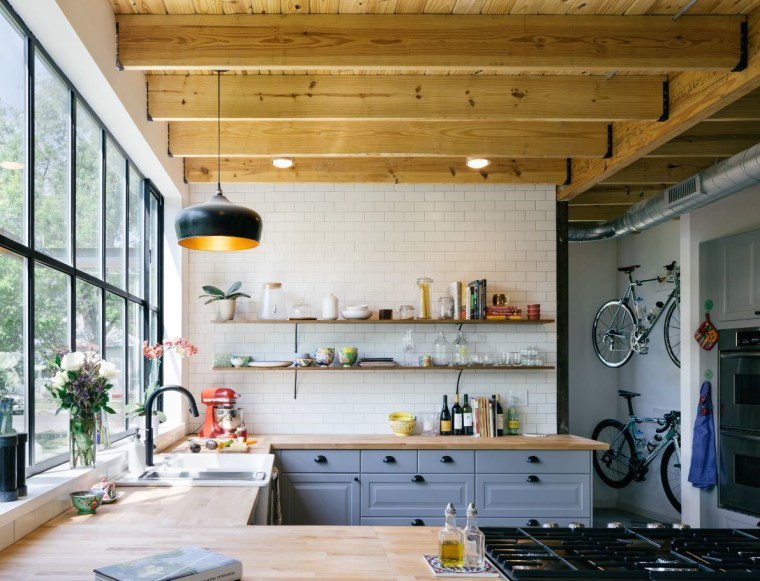 Mass-market retail can make this approach possible. "Tile from Home Depot, light fixtures from World Market and furniture and cabinetry from IKEA can all be easily replaced and upgraded in time without much disturbance to the rest of the house," he said.
2. DIY whenever possible.
Of course, tackling major DIY projects is not for everyone — but this approach can certainly lead to cost savings.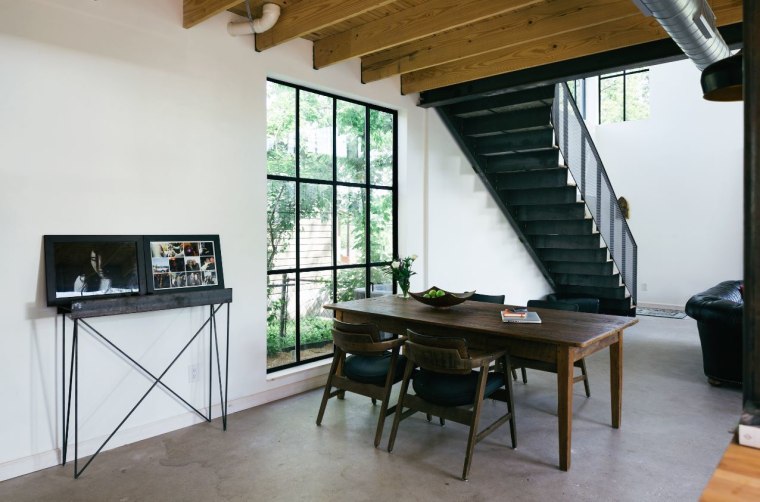 "The Internet is a great resource for how-tos on just about everything," Shane said. "In this house, the concrete floor contractor wanted $6 per square foot to polish the slab. That's $6,000 for this little house!" But given Shane figured the job was a fairly straightforward one, he worked with his dad to rent the concrete polisher from the local tool rental place and spent a Saturday pushing it around the slab, then sealing it — for a savings of $5,500.
4. Communicate.
If you want ideas on how to save money, Shane encourages you to speak up.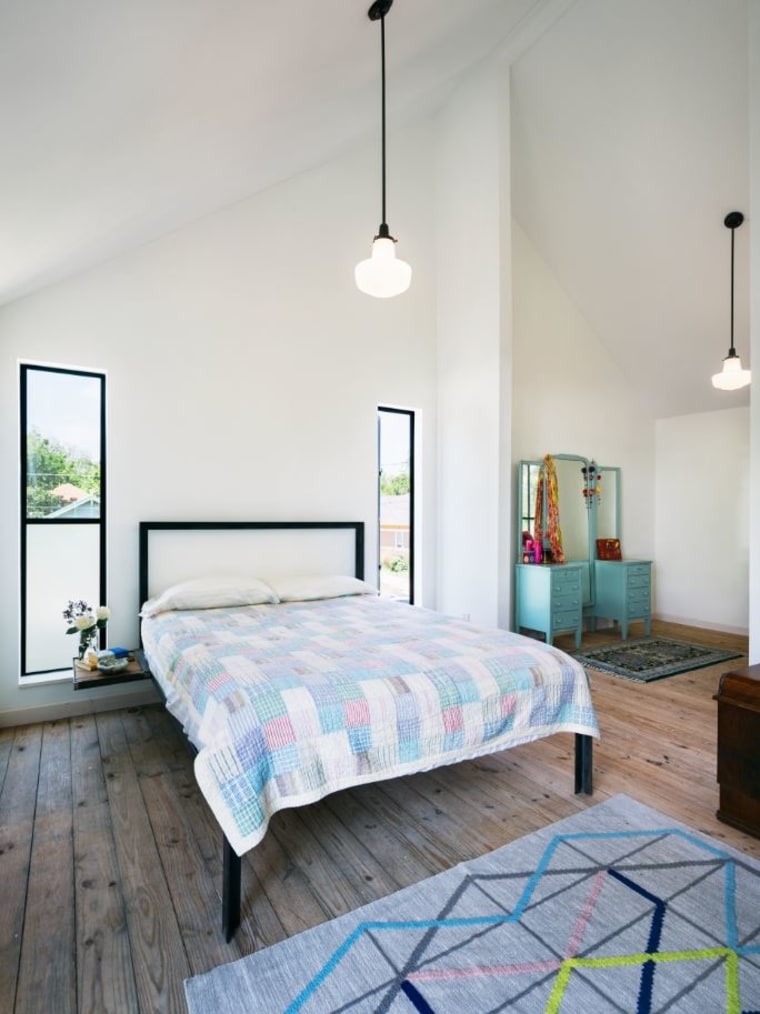 "The professionals in the business of design and construction know the ins and outs of building costs, and this knowledge can be very helpful to the homeowner on a budget," Shane said. "Most professionals are more than willing to share cost-saving ideas if you ask."
5. Look for easy ways customize cheap fixtures and finishes.
Inexpensive fixtures can look, well, inexpensive. Give them a richer — and more customized — look by putting your own touches on them.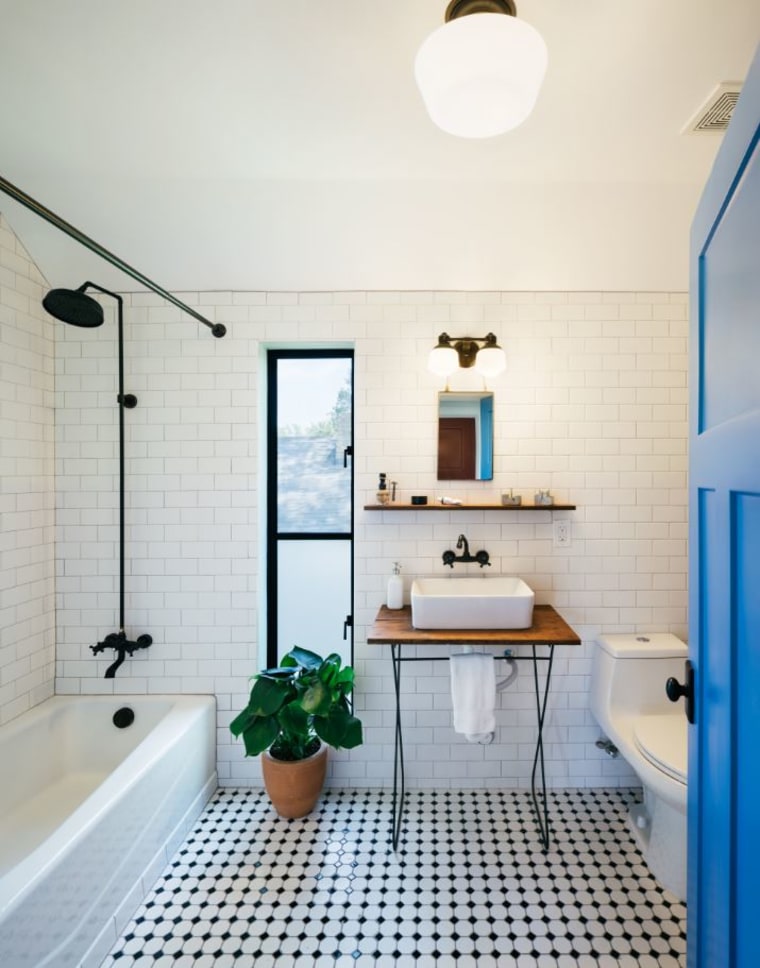 "We saw many inexpensive fixtures that we liked but the color was always wrong," Shane said. "We fixed that with a can of matte black spray paint."
6. Consider used appliances.
"Appliances have a huge markup and lose loads of value as soon as they are installed — just like a new car," Shane said. So to that end, he said the couple purchased all their appliances used, mostly off Craigslist.
"We had one lemon in the bunch — the cooktop we bought never worked and we lost about $400 on that. But even with that loss, we saved thousands, and three months later you can't tell that they weren't new."