Folks might want to rethink spending hours (and dollars) decorating the bedroom or even the living room. According to home experts at Houzz.com, the bathroom is the hangout spot of choice these days.
The 2016 U.S. Houzz Bathroom Trends Study reports that nearly two-thirds of the respondents spend 30 to 60 minutes a day in their home bathrooms.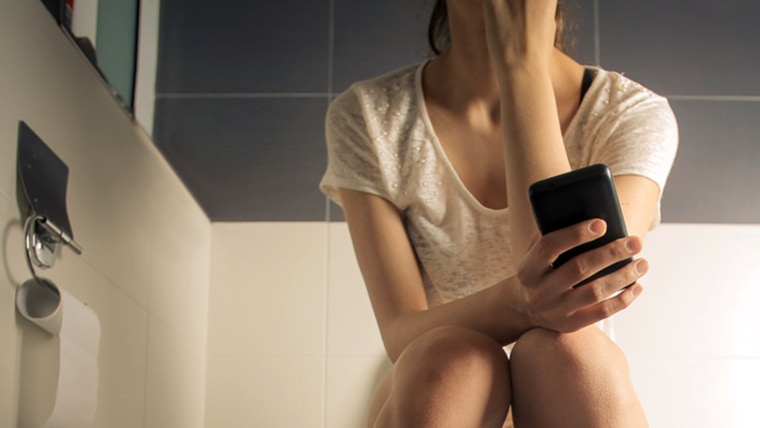 RELATED: How to 'clear the air' after using the bathroom
To give you some perspective of just how much time people spend in their bathrooms: it's an hour not cooking dinner, attending a spin class or enjoying time with friends. It amounts to a very lengthy 420 minutes a week! So what, besides the obvious, are people doing in their bathrooms? According to Houzz, their using their phones to scroll social media and more.
Next time you receive a text message you might want to think twice about where it was sent from, as more than half of the respondents with renovated homes admitted to using their mobile devices while in the loo. This includes everything from sending emails, texting, checking Facebook, listening to music and even answering or making phone calls. Yikes!
Besides bathrooms becoming the new hangout zone, Houzz did uncover a few bathroom decor trends resonating with homeowners.
RELATED: 11 things you can throw out of your bathroom right now
Grab the paint
Grey is the new beige! In fact, it's the most popular color for bathroom walls among homeowners who are renovating. And if a cool, icy hue isn't your thing, don't fret, because beige is the second most popular color of choice.
Keep it light
In regards to cabinets, it's all about keeping things light and airy as white was deemed the most popular color.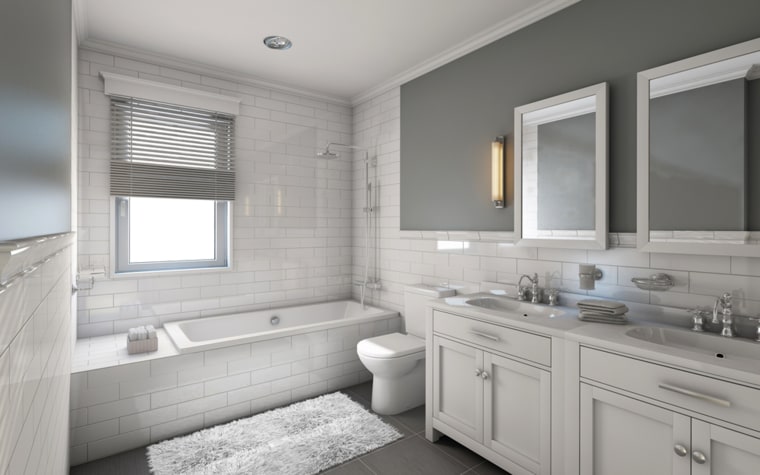 RELATED: Living in a rental? 5 DIY ways to upgrade the bathroom
Is that modern design worth it?
That expensive and luxurious modern looking bathroom you see in glossy magazines isn't actually what everyone is after these days. Instead, the top style for a master bathroom renovation is contemporary. It's officially time to say goodbye to that old traditional look!
So what should you shell out money for?
The answer is...wait for it... the toilet. Yes, really! With so many minutes a day spent in the bathroom, this might not come as a surprise. And when it comes to features, it's all about it being self-cleaning. But in all honesty, who wouldn't want a toilet that cleans itself?
Luxury items that homeowners are pining for
In the past year, Houzz has seen an uptick in popular luxury features including rainfall showerheads, spacious bathtubs with room for two, bidet-equipped commodes and chandeliers.
RELATED: See what this drab bathroom looks like after a $400 makeover