You know you should wash them weekly. You've learned about spot-cleaning and using bleach alternatives for brightening. You may have even mastered the challenge of folding a fitted sheet.
But keeping your bed linens from getting all tangled and twisted in the wash, causing the fabric to stretch and tear? That's a head scratcher.
The issue is likely that you're cramming too much into the machine at once.
"Not overstuffing the washing machine is the best way to avoid a set of soggy, tangled up sheets," said Jolie Kerr, a cleaning expert, advice columnist and host of the podcast, "Ask a Clean Person."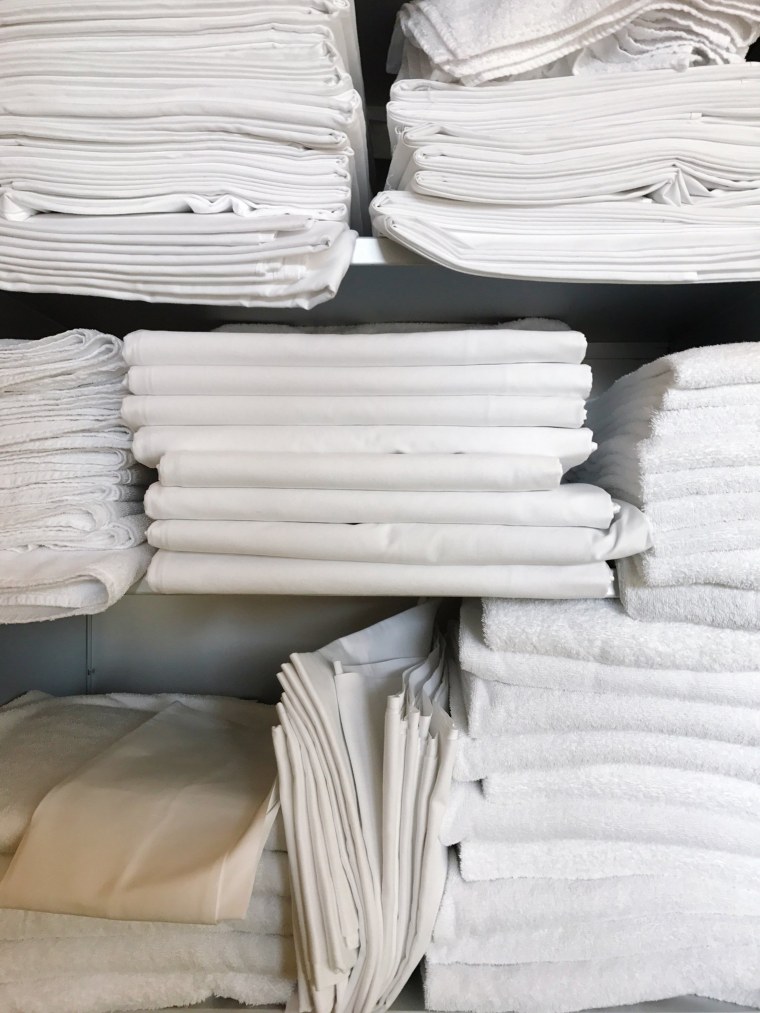 Gwen Whiting, co-founder of The Laundress, a New York-based, eco-friendly line of detergent, fabric care and home cleaning products, agreed and added that placing your sheets in big mesh bags could help alleviate twisting as well.
"I would wash them on express because they won't tumble as much, and won't be in the water for so long," said Patric Richardson, who runs Laundry Camp, a free class that teaches people how to care for clothing and textiles at home. "And if you cut way back on the soap, using just 1 tablespoon for a full load, they're not going to be as sticky, so they will tend to not get that twisty and knotted."
The other advice on which experts agree? Keep bedding with bedding. Whiting says it's a good idea to wash bed linens separately from things like towels and T-shirts. "Towels, especially, are heavier and won't dry at the same time as the sheets, so it will take longer," she told TODAY Home. "Plus, you won't have to deal with losing socks and un-twirling a shirt that's been wrapped around or stuck inside a fitted sheet."
When the sheets come out of the wash, shake them out before loading them into the dryer to keep them from getting tangled, which will also cut back on wrinkles, Kerr advises.
"Using dryer balls will also help to keep the sheets moving and prevent them from tangling around one another," she added. And, as Richardson notes, pull them out as soon as they're dry. "Don't just let them tumble and tumble or they will wrinkle," he said. "And fold them right away or put them right back on the bed."