Fork over that artwork ... literally! We've all struggled to find the nail to latch onto the wire backing of framed photos or art. We've lifted and slowly lowered it dozens of times where we anticipate the hardware to be without any luck. And no matter how many times we try to peek on the other side, we simply can't find the exact placement of the nail.
That's where this handy home trick comes in. Truly, we were shocked when this actually worked! Despite not being able to see the wire or nail, the curved handle of a fork catches the thread and guides it to the right spot the very first time. Genius, right?
One word of advice: We do recommend hanging all artwork from here on out with an audience. This method is a definite crowd pleaser that may prompt you to take a very gratifying bow.
What you'll need:
Pre-drilled screw
Fork
Artwork, of course!
What you'll do:
1. Slide the tines of the fork over the nail with the handle sticking upward and outward.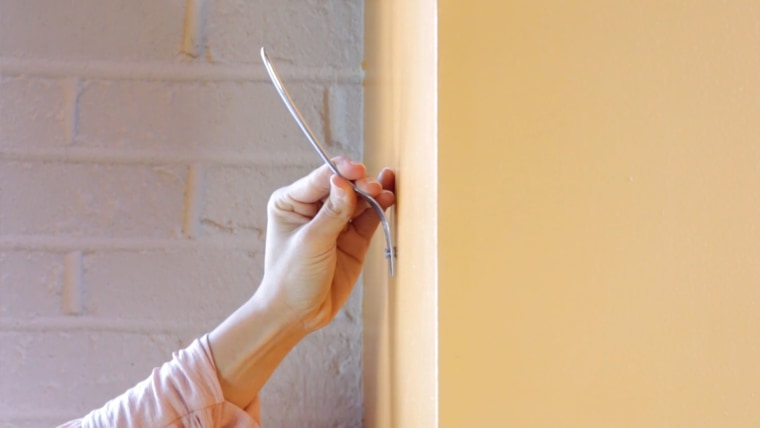 2. Slide the wire backing against the fork. It will easily help guide the wire to the nail.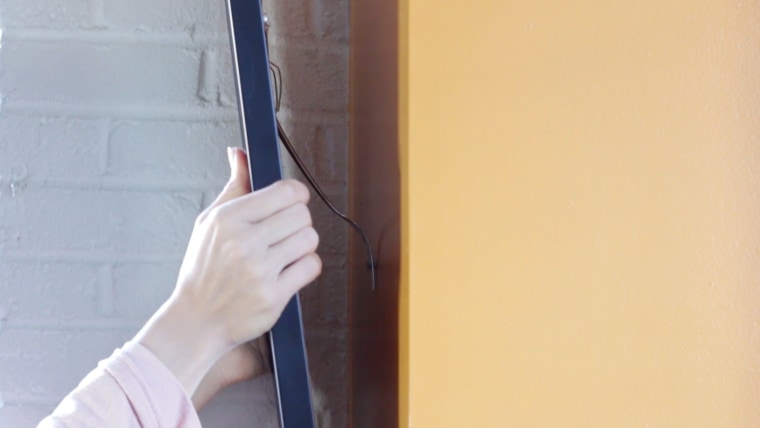 3. Slide the fork out from behind the artwork.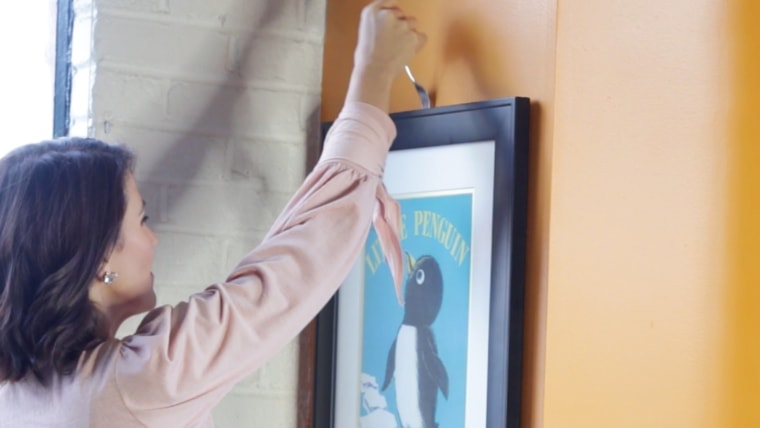 Look at that, you now have hanging paintings down to a fine art! Now, where's the spaghetti?