Is your house ready for a winter storm?
While you've probably stocked your fridge, prepped your car and checked in on loved ones, there are a few things you can do to prevent a big winter catastrophe from happening to your house. Most of all, you can avoid a burst pipe and possibly hundreds of dollars worth of damage to your home and your belongings.
"The temperature alert threshold is 20 degrees Fahrenheit," explained Frank Czeronka from Mr. Rooter Plumbing. "Pipes prone to freezing at this temperature are usually located in an unconditioned attic, basement, crawlspace or along an exterior wall." So, for starters, become familiar with your plumbing so you can preemptively avert disaster and get back to your cozy cup of hot chocolate.
Keep in mind that underground pipes can also freeze. If you open a faucet and no water comes out, ice may be blocking the plumbing. For frozen pipes inside your home, try these tricks to safely keep them warm and in working order.
Spring a leak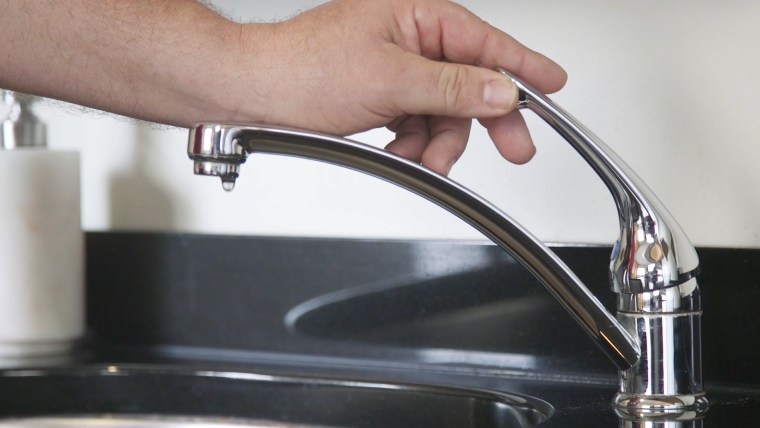 In order to understand why should you open your faucet and keep it trickling during a cold snap to keep it from freezing, we first have to understand how pipes work. "Water expands when it freezes and the expansion can cause ruptures in the pipes," Lowe's expert Matt Michaels explained.
To relieve this pressure, leave the faucets open to keep the water flowing, even if it's just a trickle. Run both the cold and hot water since both are subject to freezing, added Michaels.
To keep it eco-friendly, Czeronka recommends capturing the water in a bowl, which can later be used to water plants, or fill a pet's bowl.
Open sesame!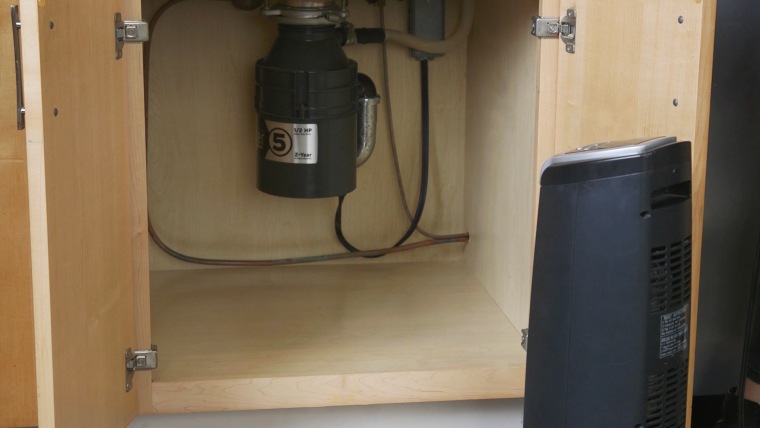 Open the cabinet doors under the sink to keep warm room air circulating around the pipes. You can also place a space heater near any pipes you're worried may freeze, just make sure that any plugs and electrical equipment is far enough away from any point of impact in the event of a burst pipe.
Use low-watt heating tape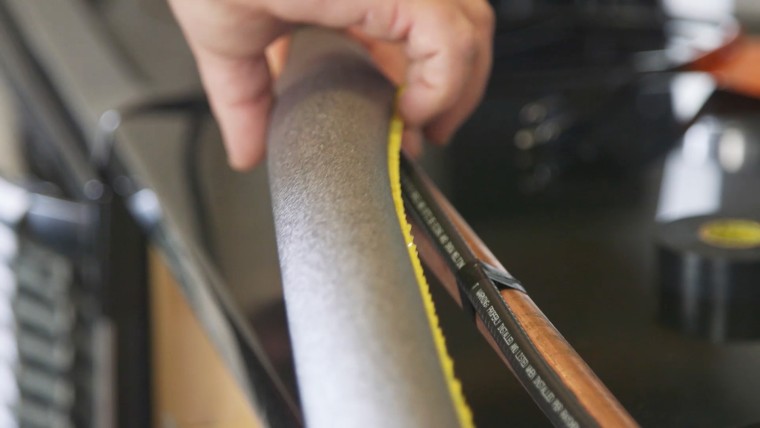 Pick up electrical heating tape on your next trip to the home improvement store. Heat tape is regulated by a thermostat that is triggered once the temperature dips below your specified threshold.
"When the temperature drops, it sends a small current through the tape which keeps the pipe warm and keeps it from freezing," said Czeronka. You can easily attach it with electrical tape and secure it fully in place with a foam tube pipe insulation, which serves as another warming device — and basically looks like a pool noodle.
Try a heating pad!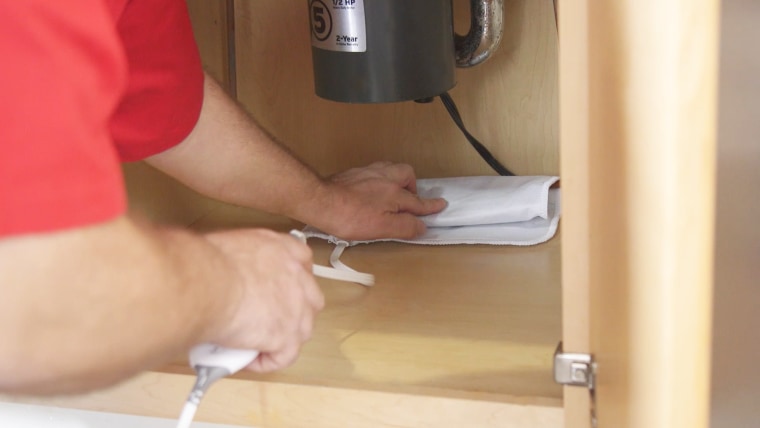 Yes, the same heating pad you use to keep your toes toasty can be used quite strategically to warm your pipes back up. It's actually the perfect shape to cocoon around the pipe and deliver a constant stream of heat. Wrap it around the pipe closest to the faucet to start and move it along the pipe as it thaws. "The nice thing about it is that you don't have to physically get in there like a hairdryer, you can heating pad to the work for you," adds Czeronka.
Beauty tools can come to the rescue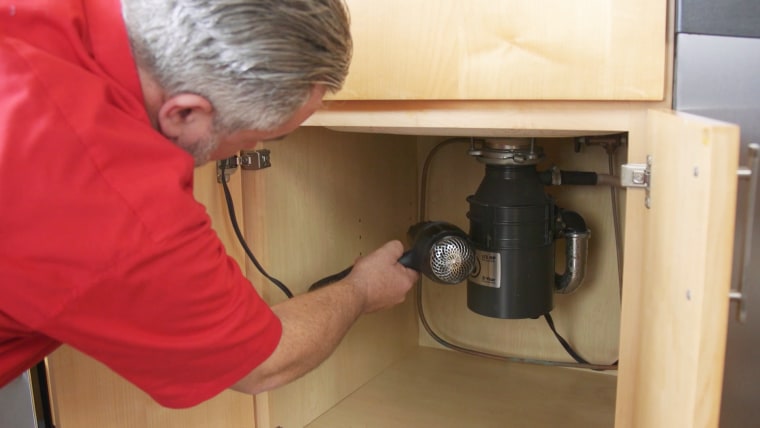 If you get caught off guard and your faucet isn't working, turn to your hair dryer! Start by turning on the faucet to relieve pressure as you work. Begin there and work your way down the length of the exposed pipe, moving toward the frozen area. Once the faucet starts dripping, you'll know success is close at hand.
One major warning? "Never use an open flame to thaw frozen pipes," warned Czeronka. Same goes for charcoal stoves, blowtorches or propane heaters.
Never let your thermostat dip below this temperature
If you plan on leaving your home for a few days, you can turn your thermostat down to 50 degrees. "You don't want to go much lower than that," Czeronka said. "You also want to shut the main water supply off and relieve the pressure before you go. That way, if there are any freeze ups, you don't have to worry about them bursting and flooding your home while you're away."
What about more challenging pipes?
There's nothing wrong with calling a professional!