Ready or not, Thanksgiving is nearly here! While the main meal and tablescape generally get the most attention, the kids' table is another place to play up the day with decorations and moments of fun. Lifestyle contributor Meredith Sinclair stopped by TODAY to show us how to create a festive and fanciful table that the kiddos — and maybe even the adults — will love.
5 fun and festive ways to decorate a great kids' table at Thanksgiving
1. Make it colorful
Turn the kids' table into an art studio! Instead of using a fancy tablecloth on their table, cover it with craft paper or chalkboard paper and let kids doodle and color the day away with crayons or markers. We especially love setting the scene with the big printable table papers from Caravan Shoppe. All they need is a bit of color!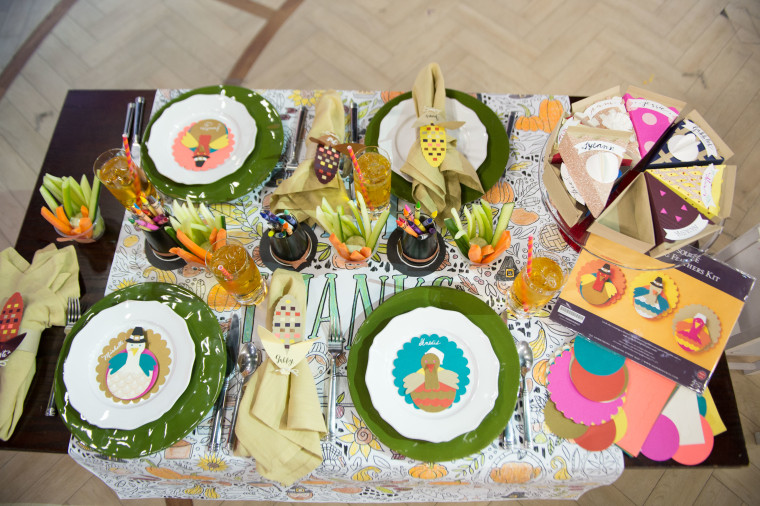 RELATED: Our favorite Thanksgiving Day table settings
2. Cue up the crafts
Before the feast, hit the craft store and grab some supplies to keep kids entertained. We loved creating festive paper turkey napkin holders and pie pieces for our decorations. Want a ready-made kit? These fun craftastic kits from Paper Source do the trick.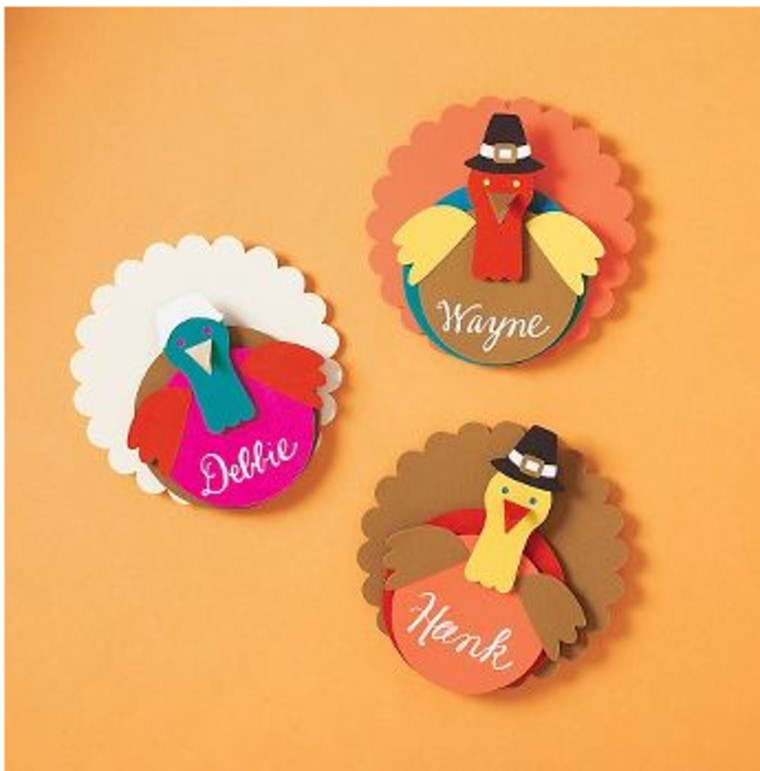 RELATED: 43 simple ways to jazz up your Thanksgiving table
3. Add some fun and games
Add a bit of fun to the festivities by creating little game stations in the room. Here, mini pumpkins become fun playing pieces for little hands. Tic-tac-toe, anyone?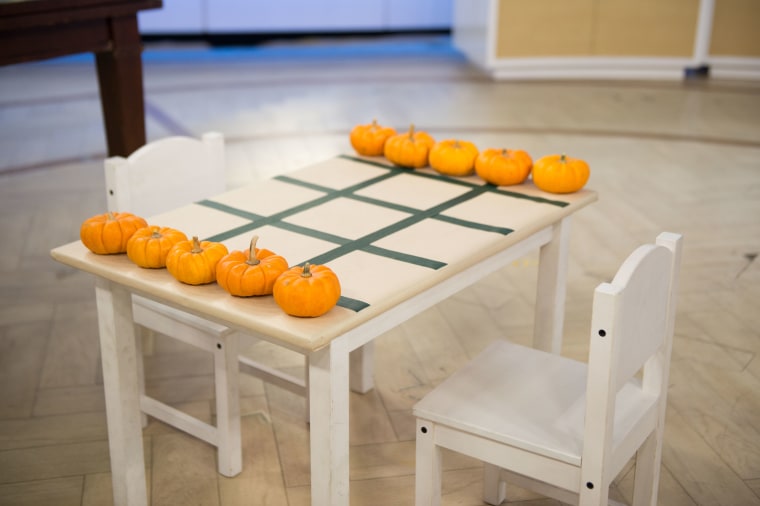 4. Play charades
This is a perfect post-dinner activity for the whole family to play. Head to Meredithplays.com and download fun charade charts ahead of time for the whole gang to play.
5. Drum up some snazzy snacks
For some healthy snack ideas for your kids, create a delicious candy apple bar to enjoy after dinner. Get an assortment of dips for the apples — think chocolate, caramel, white chocolate and peanut butter. Have something for everyone!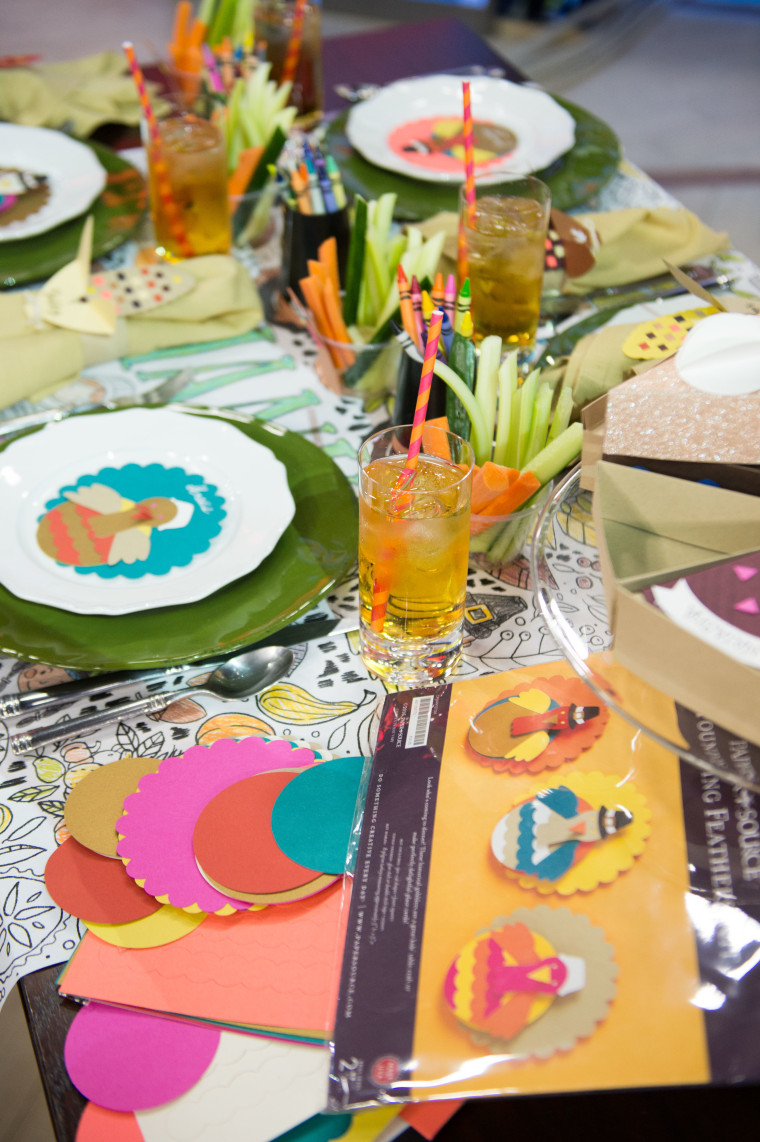 Another healthy snack idea is to set carrot and celery sticks in the middle of the table for kids to munch on throughout the night. Dress up the vegetable containers as turkeys if you want to add a bit of flair to the fun.
RELATED: 4 Thanksgiving decorations you can make right now using a paper bag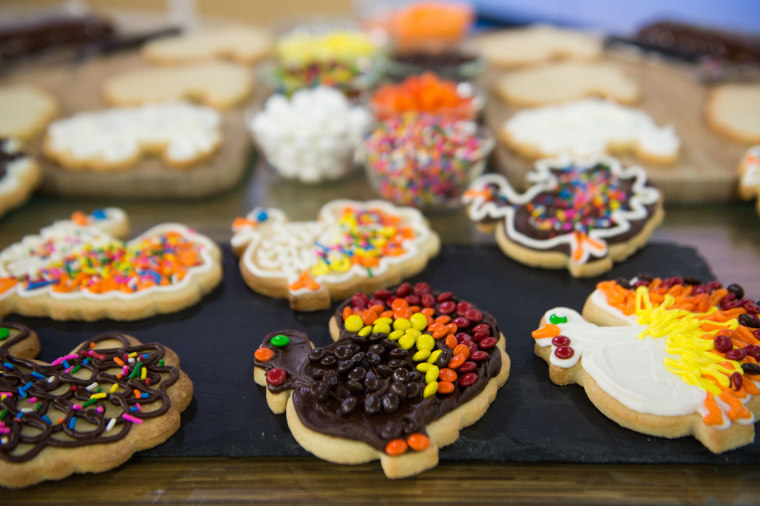 For something a bit sweeter, create a fun cookie decorating station using simple turkey-shaped sugar cookies and a variety of toppings. Happy Thanksgiving!