Did you know you've been making your bed wrong this whole time?
With one simple folding trick, you can turn your bed from somewhat tidy to totally precise. You'll sleep like a baby because your sheets will stay snugly tucked in all night long — it's basically like being your own hotel housekeeping service.
The technique is known as "hospital corners" and you can find our video on how to make them here.
1. Place a fitted sheet on the mattress and lay a flat sheet on top of it.
2. Align the top of the flat sheet with the top of the mattress and make sure the other three sides are hanging evenly off the edges of the bed.
3. Tuck the sheet at the foot of your bed under the mattress.
4. Grab an untucked corner and lift it up to a triangular point.
5. Take the portion that's hanging down and tuck it under the mattress.
6. Pull the top portion down and tuck the hanging edges under the mattress. It should create an envelope-type fold at the bottom corner of the bed.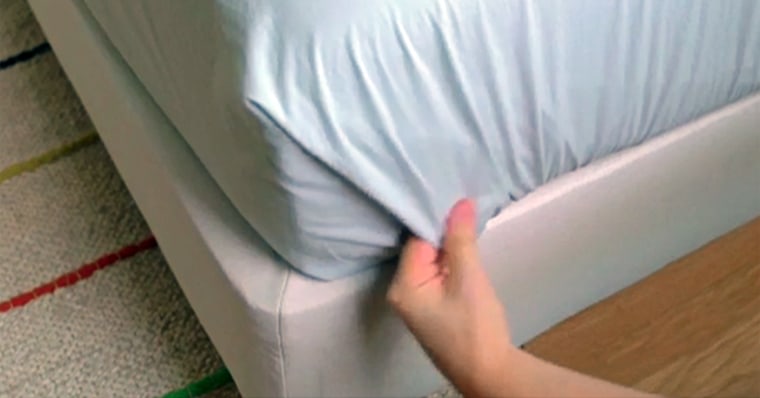 7. Repeat with the other corner.
After these simple steps, you'll be snug as a bug in a rug when you crawl into your neatly made bed!