If you love decking the halls for the holidays and doing it on a budget, you'll appreciate this fun idea that takes nothing more than a few rolls of festive gift wrap, scotch tape and an assortment of books from around the house.
This smart shortcut came to us by way of Betsy Helmuth of Affordable Interior Design, a design firm based in Westchester, NY that specializes in budget-friendly home design.
Helmuth refers to this easy DIY project as a way to "Noel" your novels, and creates these chic centerpieces annually for her family's winter table.
"For the holidays, I create book covers from gift wrap and stack the books on coffee tables and consoles to create the illusion of a stack of presents."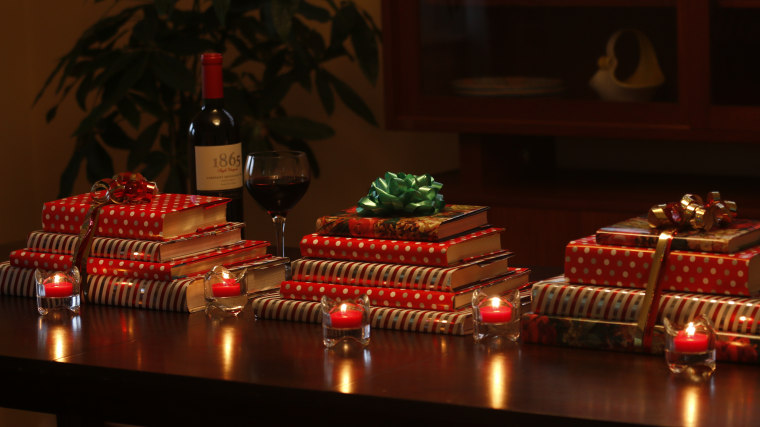 RELATED: How to pick and buy the best Christmas tree ever
The trick is in getting the right collection of books for your centerpiece, she adds. "I always stack in odd numbers as they're intrinsically more interesting than even stacks," Helmuth said.
Here's how to create your own holiday centerpiece:
Use at least three books of different sizes (we like using five) as well as three different papers that coordinate color-wise but have different patterns.
Make sure to completely wrap the book covers — just like you did in school! It will go a long way in making your book "stack" look pretty and polished.
Take it to next level. Once you have your stack arranged, top it with one big bow or get curling ribbon and bundle it all together. Either way, your stack of gifts is complete and ready to be displayed!