Love can make you do crazy things — like move into a 200-square-foot garage.
But that's exactly what Rebekah Carey and Alex McNall did. And after seeing the tall ceilings, exposed beams and clever use of space in their Berkeley, California home, maybe that idea wasn't so wild after all.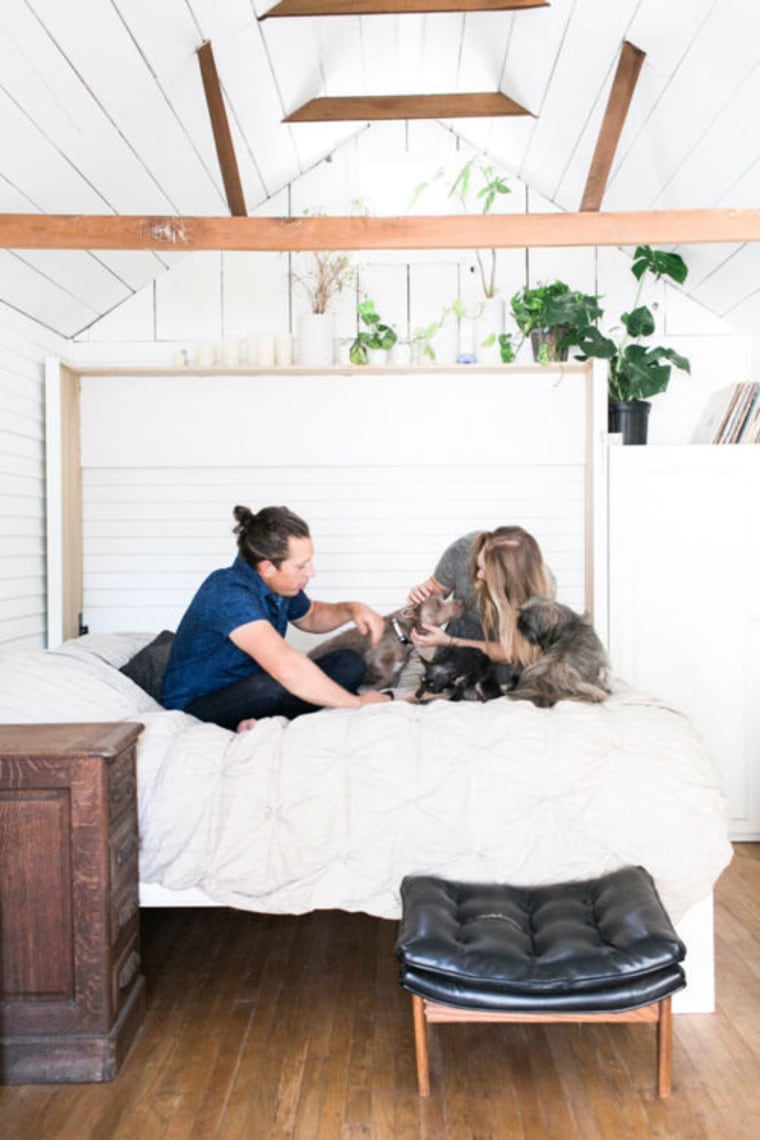 "What began as one of those 'jokes' you make while watching your partner's face to see if they think it's crazy, I asked Alex if he thought we should move out of our Oakland cottage into my grandmother's 1905 Berkeley garage," Carey told Domino. "Both my grandma and Alex thought I was a little crazy."
RELATED: See how a family lives in this 500-square-foot apartment
But two years later, the couple packed up their belongings — and their three dogs — and moved into the 10-by-20 garage while transforming it into a space of their own.
"While it began its first 100-plus years as a garage, the beautiful cross beams and pitched roof had so much potential," Carey said.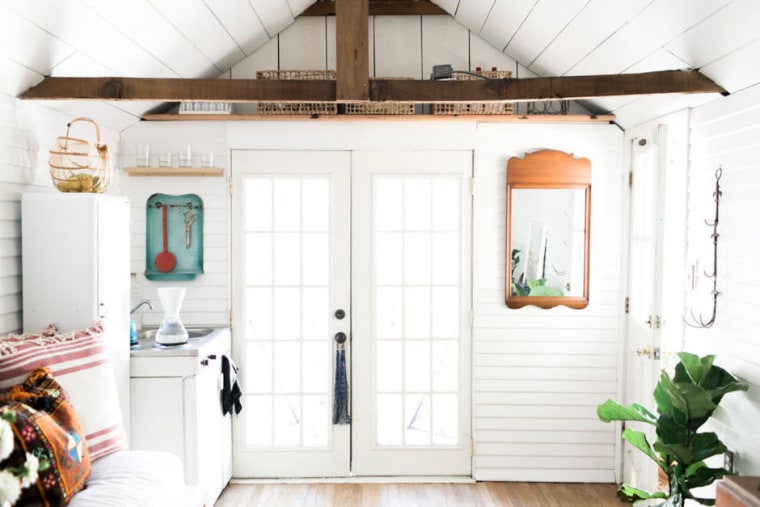 With lots of creativity, some inspiration help from Pinterest and hard work, the couple installed flooring, eco-insulation, siding, a Murphy bed Rebekah's dad built, and more features to create the bright, eclectic space it is today.
RELATED: College student builds tiny home to graduate debt-free
"It allowed me to be close to my grandma, have a space of our own and a yard for our pups to play in was more than we could have asked for," Carey said.
Head to Domino to see more photos of the beautiful home.