If you're anything like us, you dream of the day Chip and Joanna Gaines will renovate your dream home with all the shiplap your heart desires. But how exactly does one get to be on their hit HGTV show "Fixer Upper?" The good news is, there are only a few rules you need to follow. The bad news is, they're very specific.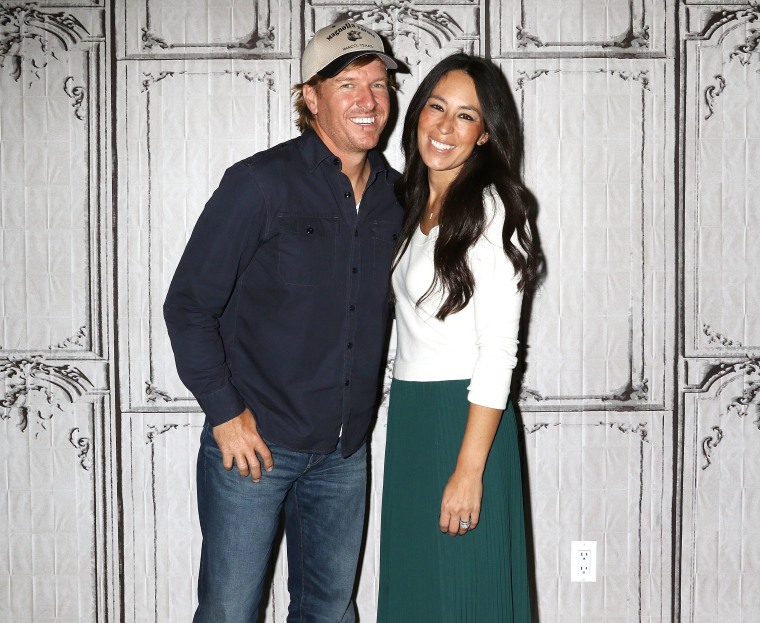 Pop Sugar recently reported (and HGTV confirmed to TODAY Home) the criteria for being cast on the show. While checking off all of these boxes is great, it still doesn't guarantee you'll get an episode — but it's worth a try, right? See below if you'd have a chance of being featured on "Fixer Upper."
1. Your house has to be near Waco, Texas.
While it'd be nice to fly the Gaineses to you, their entire Magnolia Homes business is run out of Waco, so it makes sense that you have to be local. Besides, how else could you get a customized piece of wood furniture from Clint Harp? The house you choose to renovate must be within 40 miles of Waco if you're going to be on the show.
2. Your budget for renovations must be at least $30,000.
Admit it: The best part about the show is seeing dramatic renovations, and a big enough budget certainly helps achieve that. Also, the more you spend, the more dramatic the makeover is, so if you want to really win at the 'Fixer Upper' game, be ready to cough up some serious dough for upgrades.
3. You have to give up design control.
You're hiring the Magnolia crew for a reason: They're great at what they do. So, naturally, they want you to trust them if you're going to be on the show. On the lengthy application, the show states that "while the design team will take your thoughts into consideration, you will have to accept that some final renovation choices may differ from your original decisions or desires." That way, when they ask if you're ready to see your fixer upper, you'll genuinely be surprised.
If you're 21 and over and want to try your luck at getting on the show, head over to the casting call page for more details.
RELATED: