Sitting atop a piece of property in Nevada City, California, a replicated covered bridge is now an elegant loft-style home with a private room available to rent on Airbnb.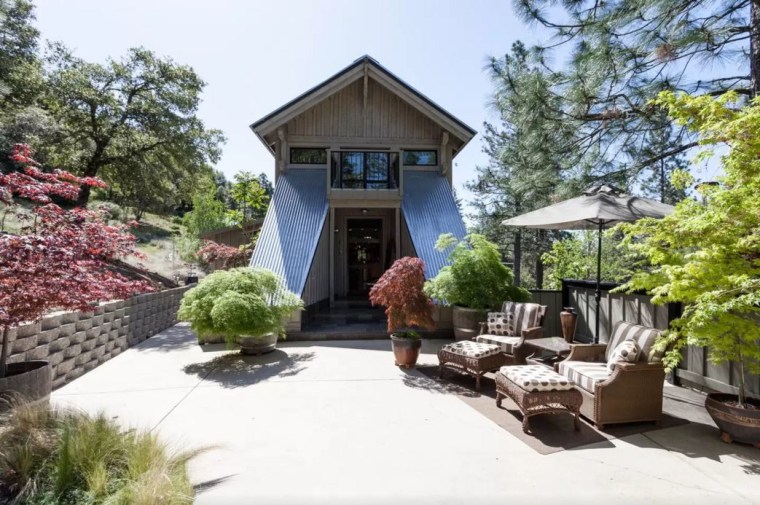 The "Covered Bridge" listing belongs to architect and designer Giudita Soldavini and her husband George Roberts, who purchased the place in 2003 as a fixer upper.
RELATED: This is the 'smallest house in the world,' and it's on Airbnb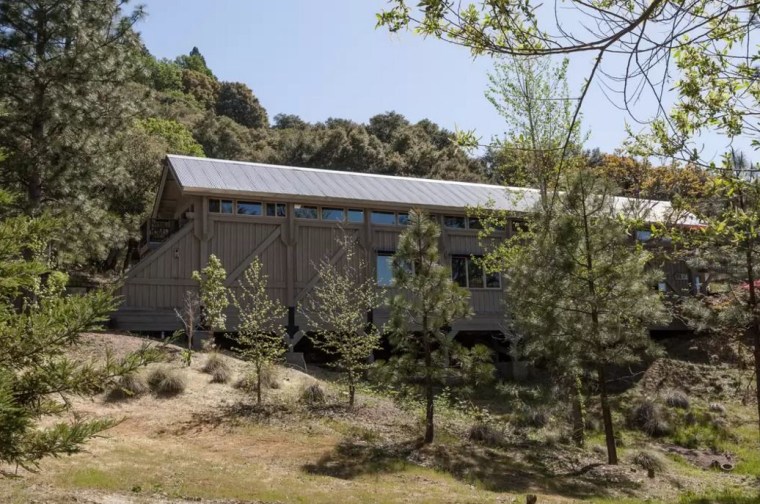 "It was awful," Soldavini said of the building when they first saw it. "It had bats and rats nests in it. I don't know what I was thinking." But she managed to look past the run-down parts and see the potential.
One thing they loved about the place is all the windows, and the rest was somewhat of a design challenge that she welcomed.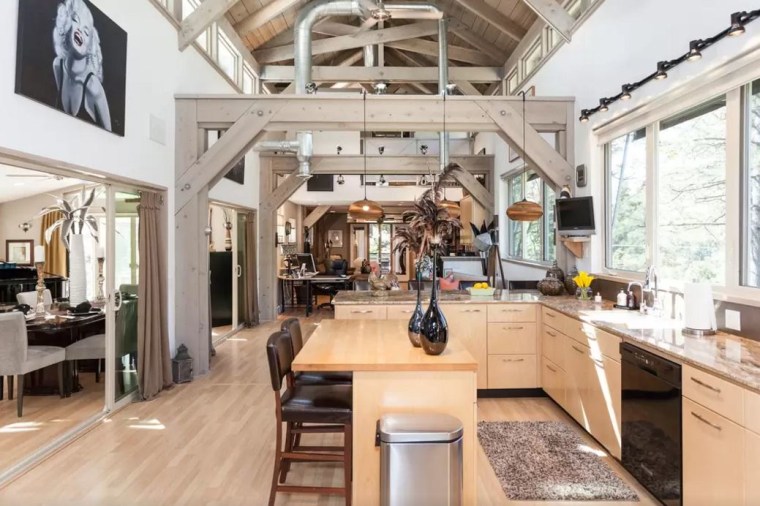 The 1,500-square-foot property is mostly an open floor plan. Since the building is much longer than it is wide, Soldavini delineated each space with beams to keep it from feeling choppy. The effect is a light and airy vibe that still manages to feel separated.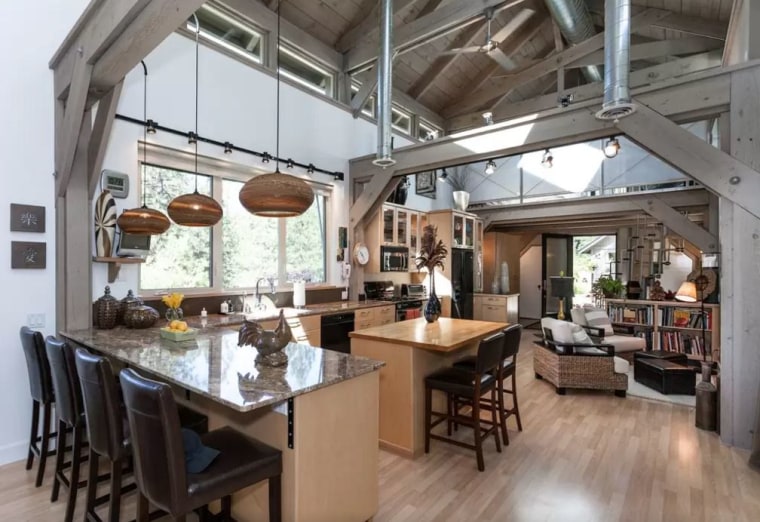 On the first floor, there's a reading nook, kitchen with peninsula, sitting space, office, laundry room, and theater room — all of which are open.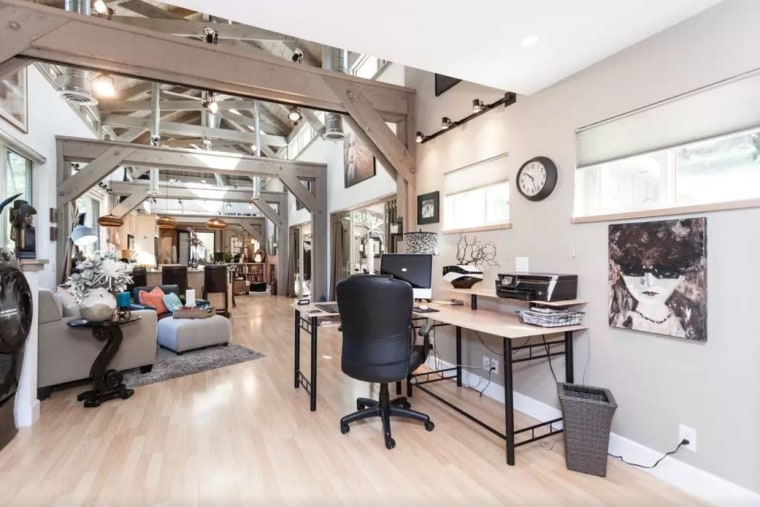 Also on the first floor is the private guest bedroom and bathroom for Airbnb renters. A set of French doors gives access to a patio that guests can enjoy.
RELATED: Find out how you can rent Vincent van Gogh's recreated 'Bedroom' for $10
Up the imported Italian erector-set style stairs is the master suite where Soldavini and her husband stay.
They currently live there full time and said they've enjoyed the feedback they've received from guests. So far, they've received only five-star reviews on the site.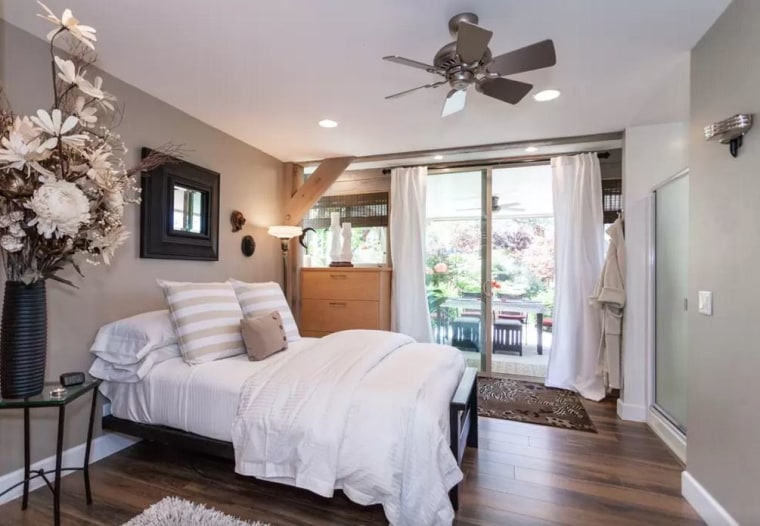 "We get people all the time who are looking for covered bridges," she said. "One time, a guy sat in our front yard drawing it."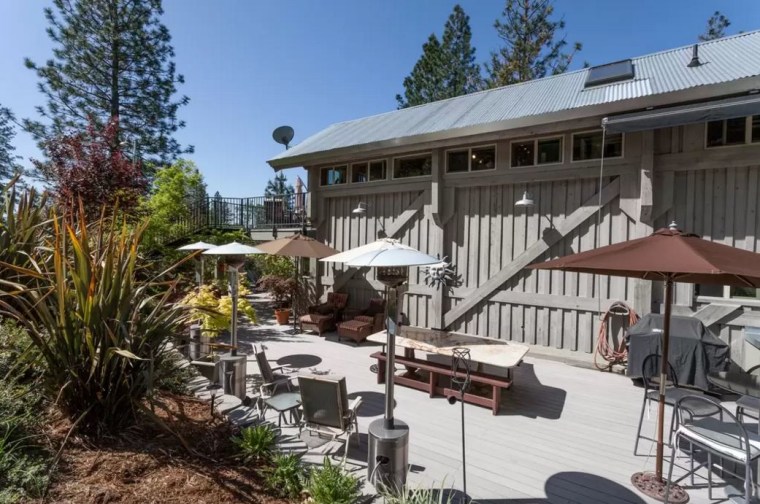 But as unique and beautiful a property it is, Soldavini is looking for her next design project. The covered bridge home is currently on the market as the couple gears up to build a new property on a piece of land they recently purchased down the road.
For more information on the covered bridge house, visit the listing on Airbnb or nevadacitybridgehouse.com.