No roof? No problem.
At 3,937 feet above sea level, guests at this open-air hotel room can see for miles and miles. The Null Stern Hotel suite sits atop a grassy hill in Switzerland, featuring panoramic views of the Swiss Alps for a truly picturesque stay.
The concept was developed by twin brothers Frank and Patrik Riklin, who worked with fellow co-founder Daniel Charbonnier to make this minimalist getaway a reality.
"Our vision is for Switzerland to become the hotel and the walls are the landscape," Charbonnier told TODAY Home.
The room for two might not come with much privacy, but it features plenty of cool perks.
Upon arrival, guests are assisted by specially-trained "modern butlers." These Swiss locals help visitors feel right at home by helping them with check-in and even serving up freshly cooked breakfast in bed.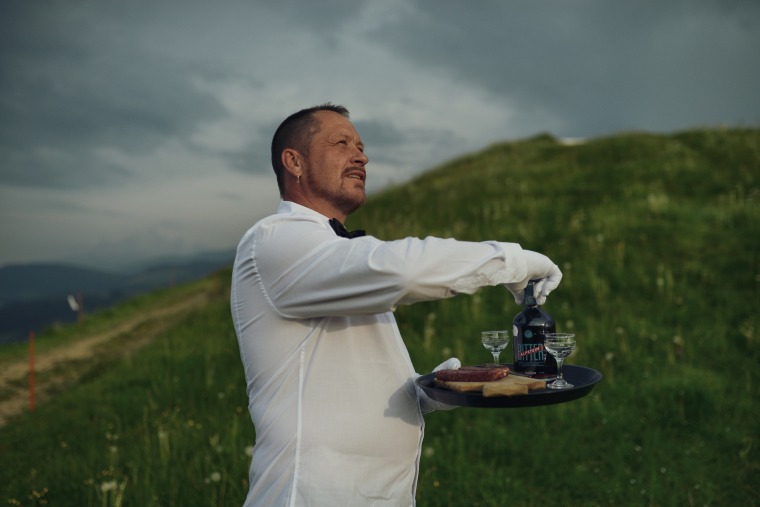 The butler service is an important part of Null Stern Hotel's mission.
"It gives a unique opportunity for guests to meet and share experience with locals and to experience their culture," said Charbonnier.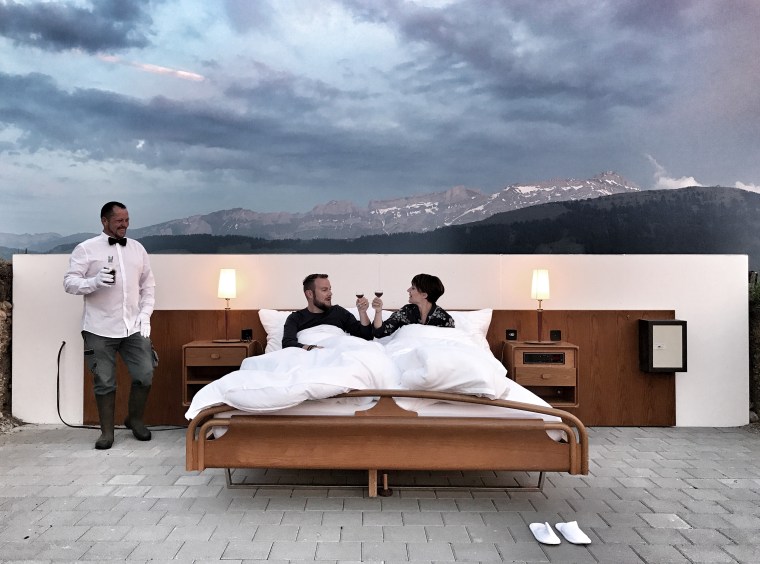 The eponymous Null Stern suite is only open during dry weather months. However, if any unlucky guests get caught in an unexpected downpour during their stay, they have nothing to fear. The butler on duty is there to whisk visitors away to shelter: a fully-stocked, Alpine hut.
And if you were wondering, there is a bathroom just a short walk away.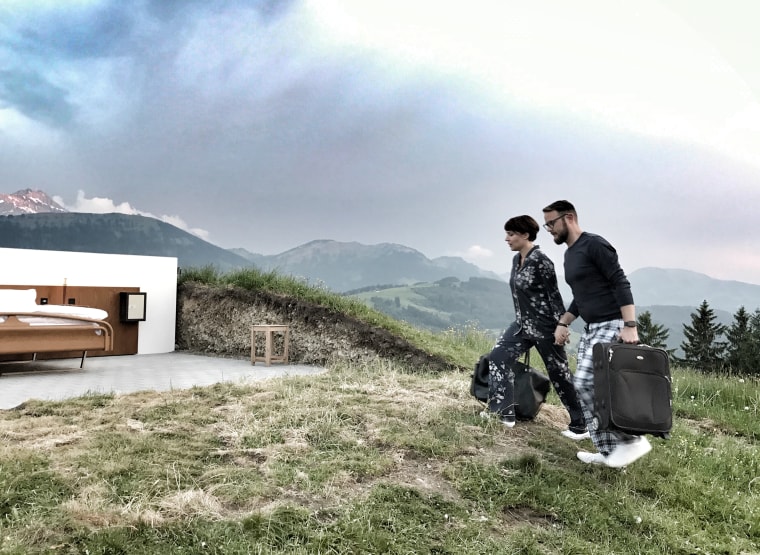 Eager to sleep beneath the stars? So far, over 1,300 reservation requests have been made, making a 2017 visit virtually impossible.
"We already started a waiting list for 2018," said Charbonnier.
With postcard-worthy views like this, the wait may be well worth it.