With Mother's Day brunch on our minds, we've been on the hunt for some super simple DIYs to transform our table into something extraordinary — and we found something that fits that description perfectly.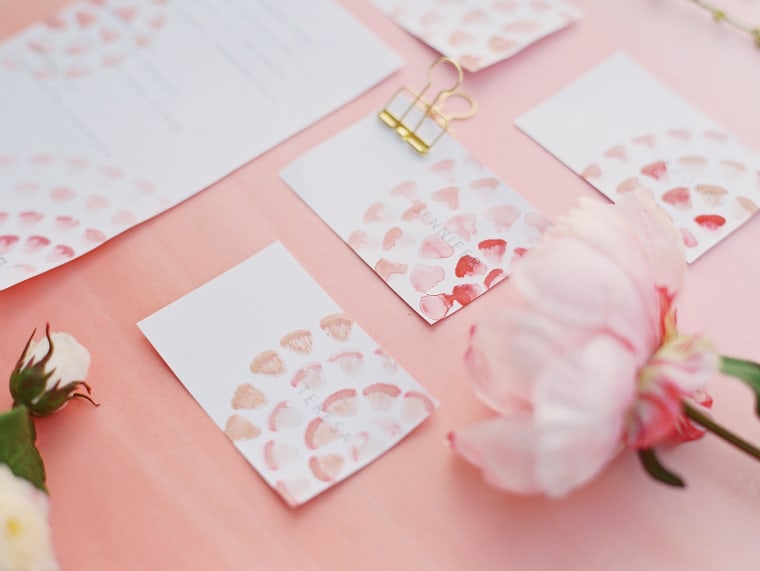 Here's a DIY for name cards and menus that's perfect for spring, and it will actually turn out looking like what it promised it'd look like. After all, mom might always tell us she loves our artwork, but wouldn't it be great if she actually did?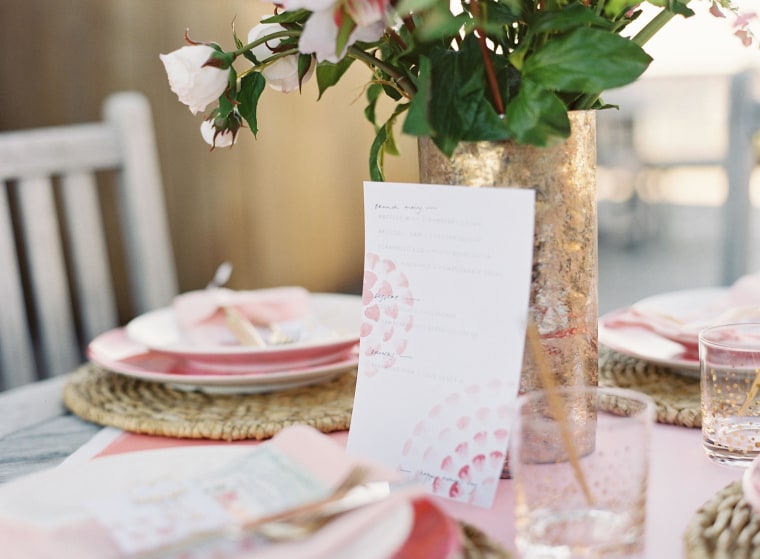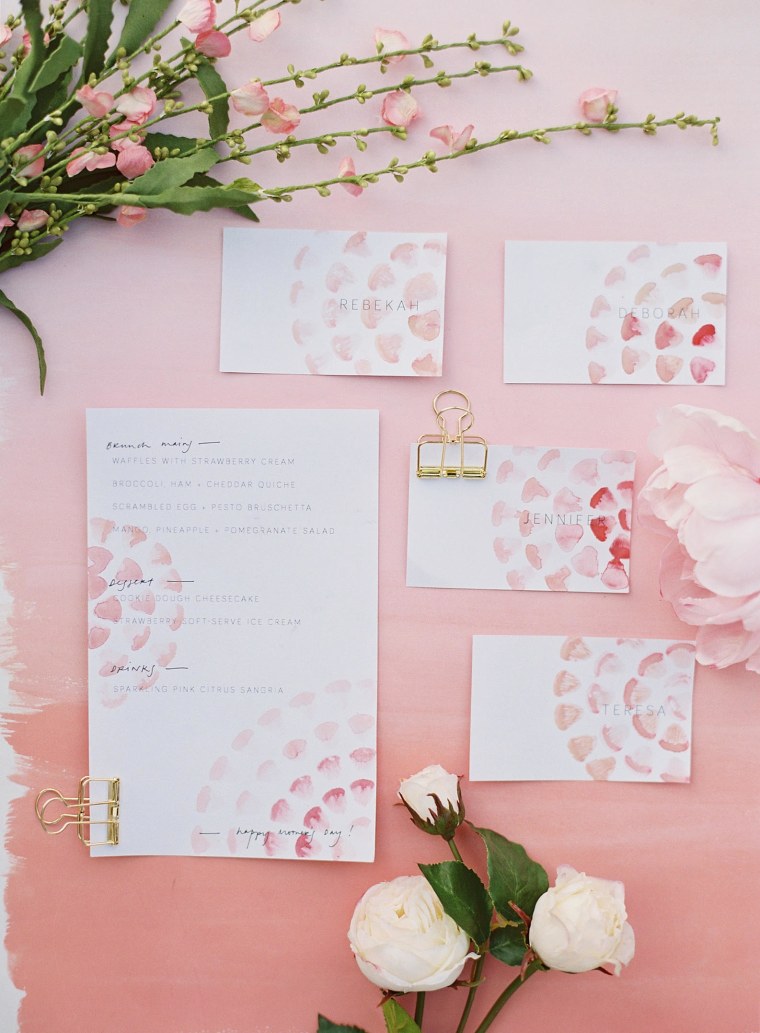 Find the how-to for these "blossoming" name cards and menus for Mother's Day below, and get the full rundown on our floral-inspired Mother's Day brunch here.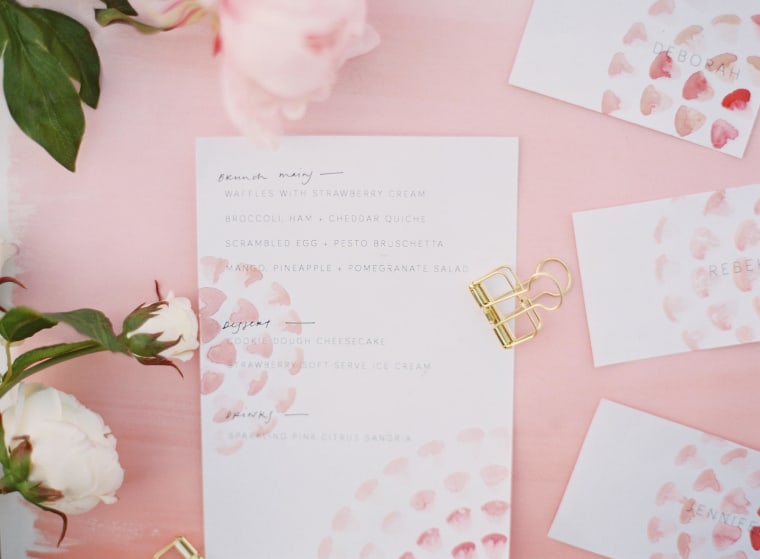 What you'll need:
Watercolors in the color of your choosing
Glass of water
Textured paper that's inkjet receptive
Scissors or a paper cutter
Fine-tipped felt pen in black
Small fan brush
What you'll do:
Print your menu and name cards on separate sheets of paper. Leave ample space between each name as well as space for course headers on the menu. (You'll write those in later.)
Using a paper cutter or scissors, cut the name cards into small rectangles and trim the ends of your menu until the margins are symmetrical.
Wet the brush and dip into your watercolors. Then press gently onto the paper using the side of the brush, starting with the innermost "petals" (those closest to the paper's edge).
Dip the tip of your brush back into the water and begin moving outwards, painting semicircle after semicircle of "petals." Each one will be slightly more faded than the last, creating the desired ombre effect.
Let the paint dry completely.
Use a fine-tipped felt pen, write the course headers on the menu. (We used "Brunch Mains," "Desserts," and "Drinks," but get creative!) You can also write "Happy Mother's Day!" at the bottom or top of your menu as we did here.