An Austrian man's desperate attempt to unload his Detroit investment property found a happy ending this week with a sale — and an iPhone 6.
Andreas Gindelhuber bought a $41,000 foreclosure on Detroit in 2010 hoping to make some money on it as a rental property. But the Detroit market continued to plummet and home values on his street only worsened as neighbors walked away from their houses, leaving them vacant. When Gindelhuber's tenants left seven months ago, he owed $6,000 in county property taxes. 
He hired a local agent, Larry Else, to sell the house. Their rock bottom price of $3,000 found no takers after four months, so they had a brainstorm. Gindelhuber decided he'd be willing to trade the home for an iPhone 6 or an iPad.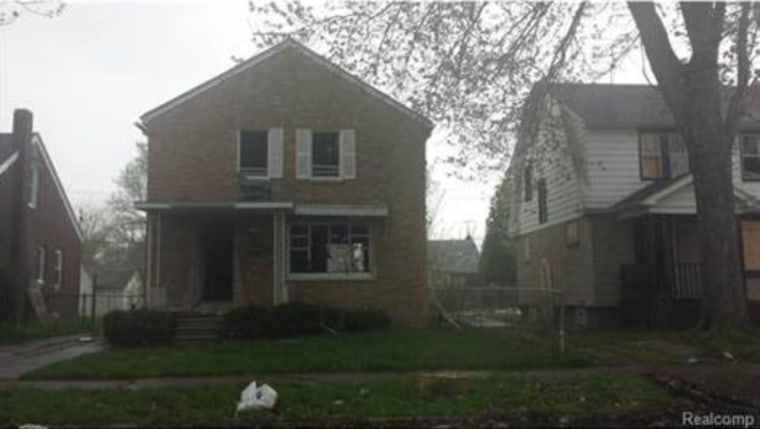 "If you're serious about that, I think that's a really good idea that would make this listing stand out," Else said he told him.
Else had only peeked at the home, but he knew it would be hard to give away. The three-bedroom colonial property is smoke-damaged, missing all its doors and windows, and carries the $6,000 tax bill. Else added the iPhone swap to his listing.
What happened next was one of those Internet miracles: The local Fox affiliate spotted the listing on Zillow and did a story on the iPhone swap. The listing went viral, and the house sold. Else wouldn't share the sale price, but said it was less than $1,000, to a buyer who lives a block down on the same street.
"He loves the home and thinks it's going to be a beauty," Else said.
But Gindelhuber still didn't have his iPhone 6. Wednesday morning, Else got an email from a German man who saw the story in a German magazine and wants to donate his iPhone 6.
"I'm not interested in this villa, but I wanted to donate my iPhone 6 to the seller of this house," the man wrote in an email. "It's brand new. The advertisement touched me somehow."
Related: 
Emily Heffter covers celebrity real estate and other real estate news for Zillow Blog. See more of her work here.