Jenna Wolfe may be the boss in the gym, but at home, a 14-month-old rules the roost.
As part of our original series "At Home with TODAY," the lifestyle and fitness correspondent is welcoming you to her Manhattan apartment to show you her favorite spot in the home — her daughter Harper's nursery.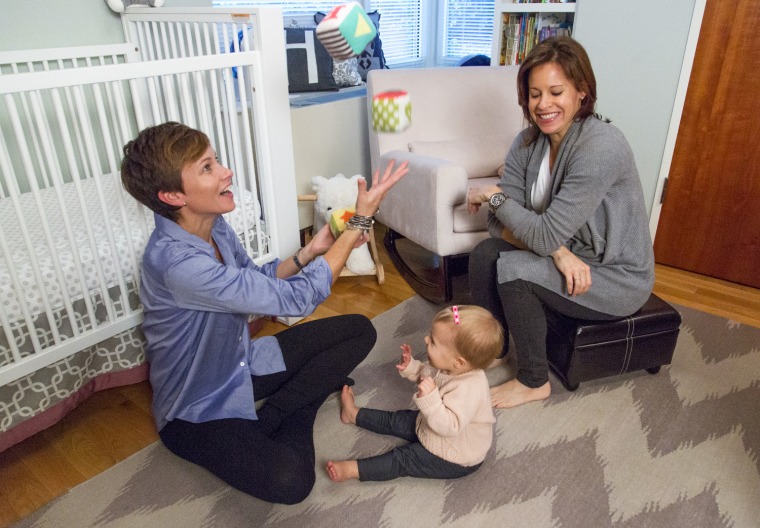 "It's all Harper," Jenna said about the playful room. "It brings so much joy."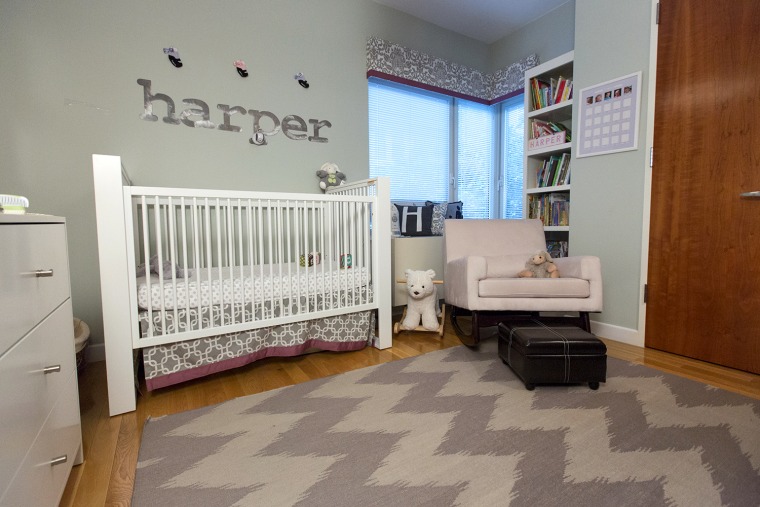 It's easy to see why. Not only is the room's primary resident adorable, but the calming gray-and-lavender color scheme ("We didn't want to bathe her in a sea of pink"), personal photos throughout the space ("We always want her to see what she looked like that first week") and corner window looking over the apartment building's courtyard make it the place to be in the Wolfe-Gosk household.
"It smells differently than any other room in the house," she said. "It smells like Harper."
RELATED: At Home with TODAY: Erica Hill welcomes you for a visit on her porch
Decorating the nursery, however, was not the easiest task when Jenna and her partner, NBC News foreign correspondent Stephanie Gosk, moved into the apartment two years ago.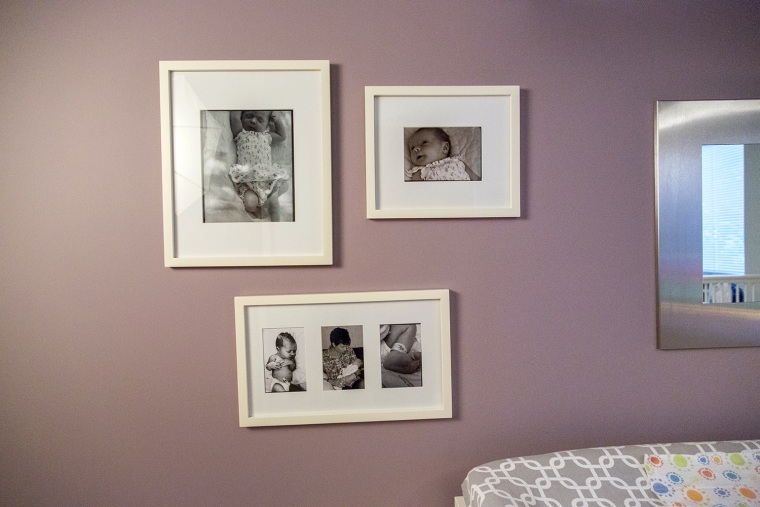 "The nursery wasn't even a blip on my radar two years ago," Jenna said. "I never thought I would put any work, effort, blood, sweat or tears into a baby's room."
But when it finally was time to put the nursery together, there was one thing Jenna knew she had to have: a balloon lamp similar to the one she had in her own childhood nursery in Jamaica.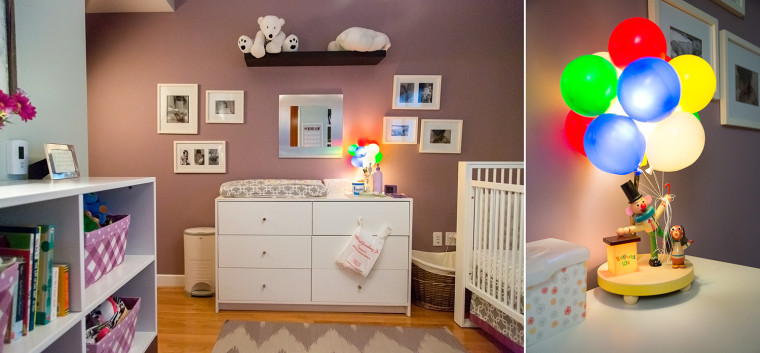 "Of all the memories I had for the first couple of years that I lived there, the one that stood out more than anything was this ridiculous balloon lamp in my bedroom," Jenna said. Thanks to her dedication — and a close eye on eBay — Jenna found the lamp that now sits on Harper's changing table.
"It's ridiculous looking. It doesn't fit in," she said. "But I knew all along that if I ever had a kid, I needed to find a lamp like this."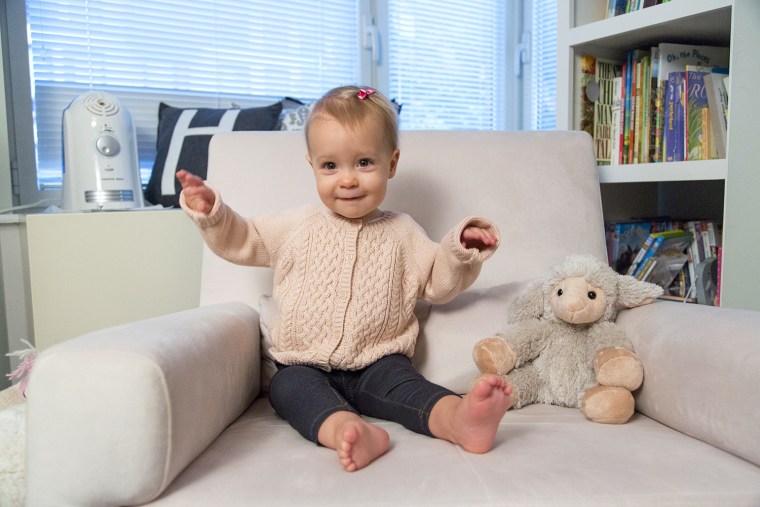 While the lamp may be Jenna's favorite piece, Harper's favorite spot is tied between rummaging in her closet and sitting on the ivory rocking chair reading — well, kind of.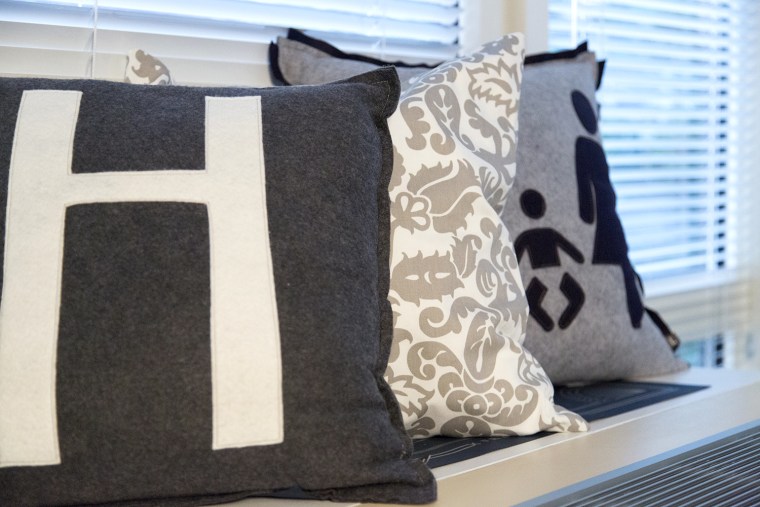 "She doesn't love stuffed animals. She doesn't love toys, but the kid loves to read," Jenna said. "She has no idea what anything says but she makes up her own stories and words and flips through the pages."

RELATED: At Home with TODAY: Dylan Dreyer invites you to see the heart of her home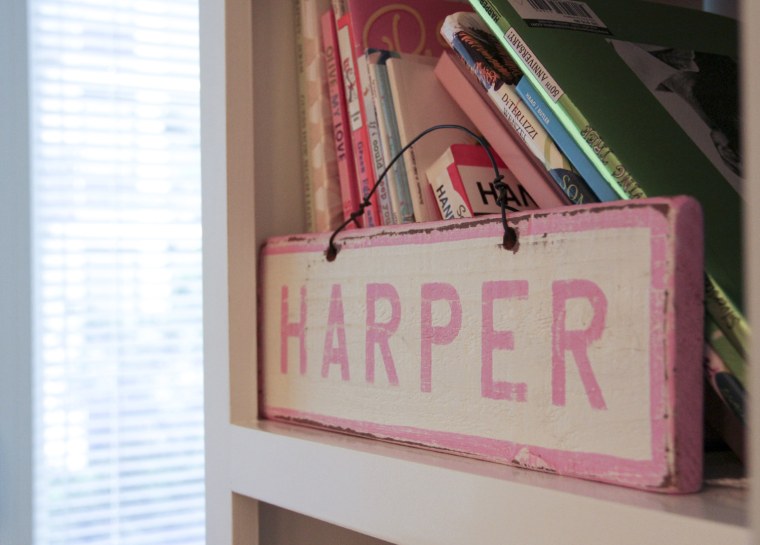 While Harper will soon share the nursery with a baby sister next year , Jenna and Stephanie are soaking up the time they have with only Harper, regardless of whether or not she's awake.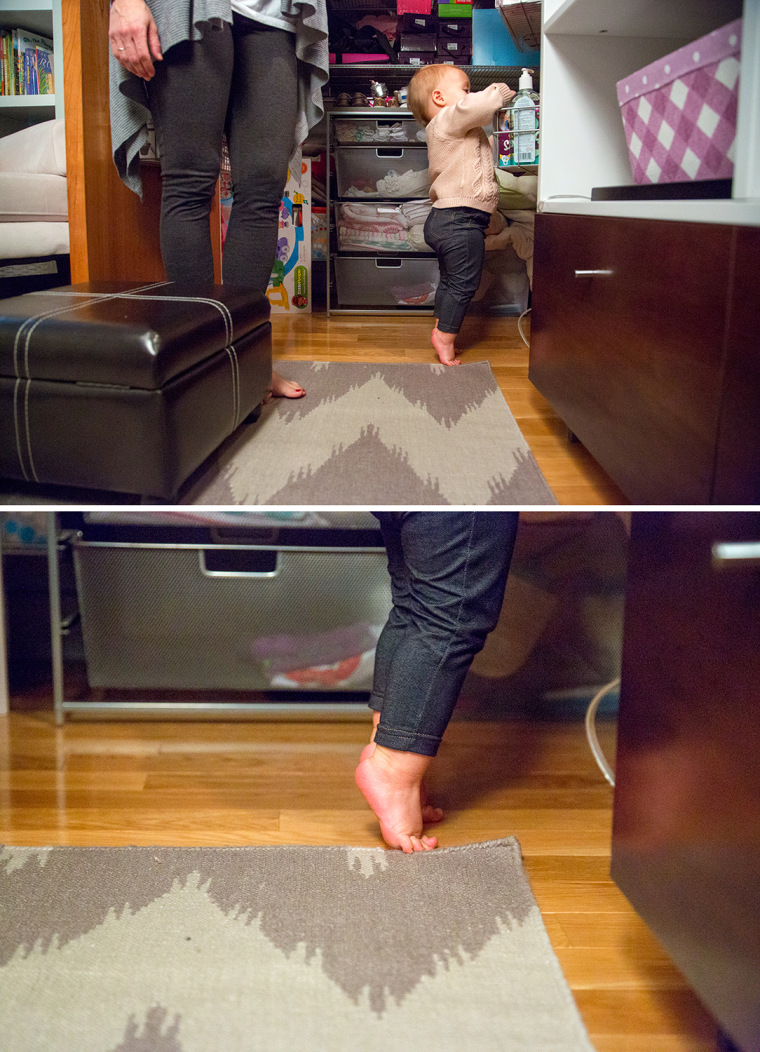 "When Steph got back from the Olympics in Sochi, she came home and the first thing she wanted to do was wash her hands and walk into Harper's room," Jenna said. "We stood over the crib and just watched this little one sleep for a half hour, literally not saying a word."

RELATED: Natalie Morales welcomes you inside her New Jersey kitchen
Now, slipping into Harper's room at night is one of the couple's favorite activities.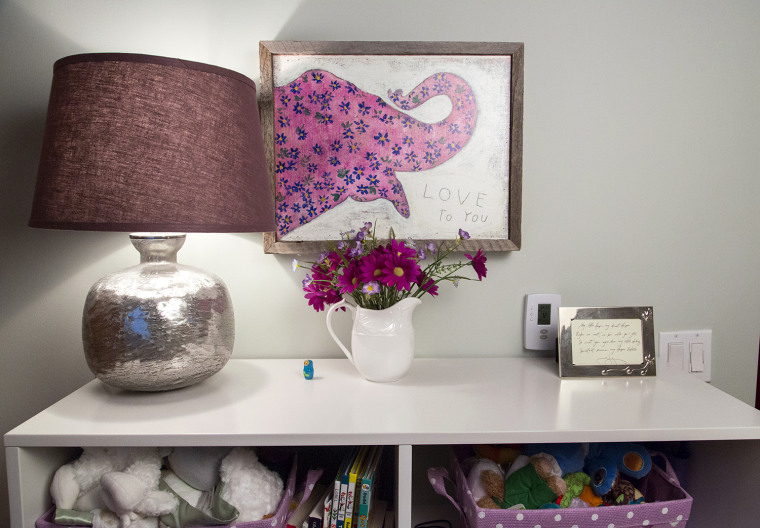 "If you asked me five years ago if I had the patience and attention span to stand over a crib and watch a little one in the dark sleep, I would have told you that you were crazy," Jenna said. 
"And yet it's my favorite thing to do."