As a former Olympic skater, Tara Lipinski is in her element when there is ice on the ground. But when she's ready to thaw out, there's one spot where she loves to go.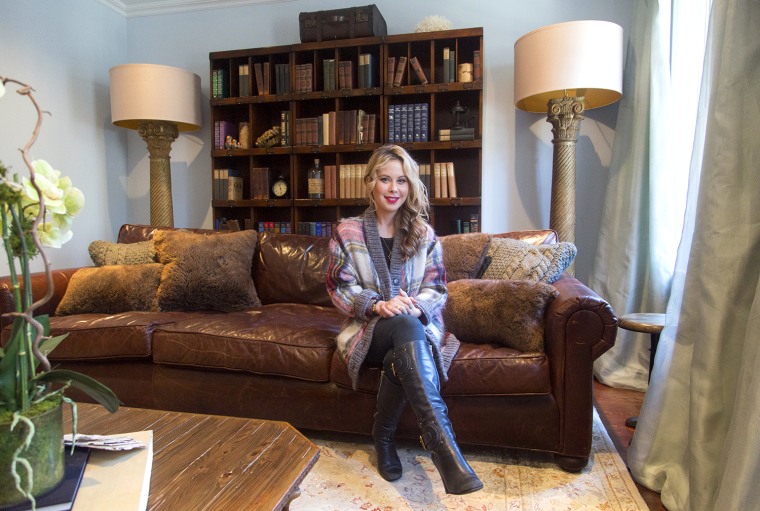 As part of TODAY's original series, "At Home with TODAY," the gold medalist and ice skating announcer opened the door to her Manhattan home to show us where she loves to relax when she's on the East Coast — in her living room.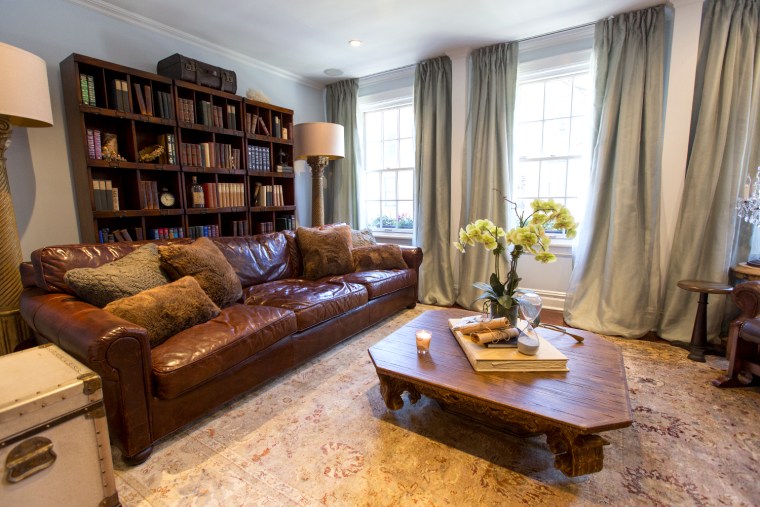 "It's so cozy," Tara said. "When it's snowing, I come in and have the fireplace and the big couch with blankets."

RELATED: At Home with TODAY: Join Jenna Wolfe for a playdate in Harper's nursery
If there was ever a space made for cozying up, this tranquil brown-and-blue living room is it. From the deep leather sofa — which required a specialist to take it apart in order to move it up Tara's narrow stairwell — to the wall of classic books that Tara picked up from New York's famous Strand Book Store, it's easy to see why this room is one of the Texas native's preferred escapes.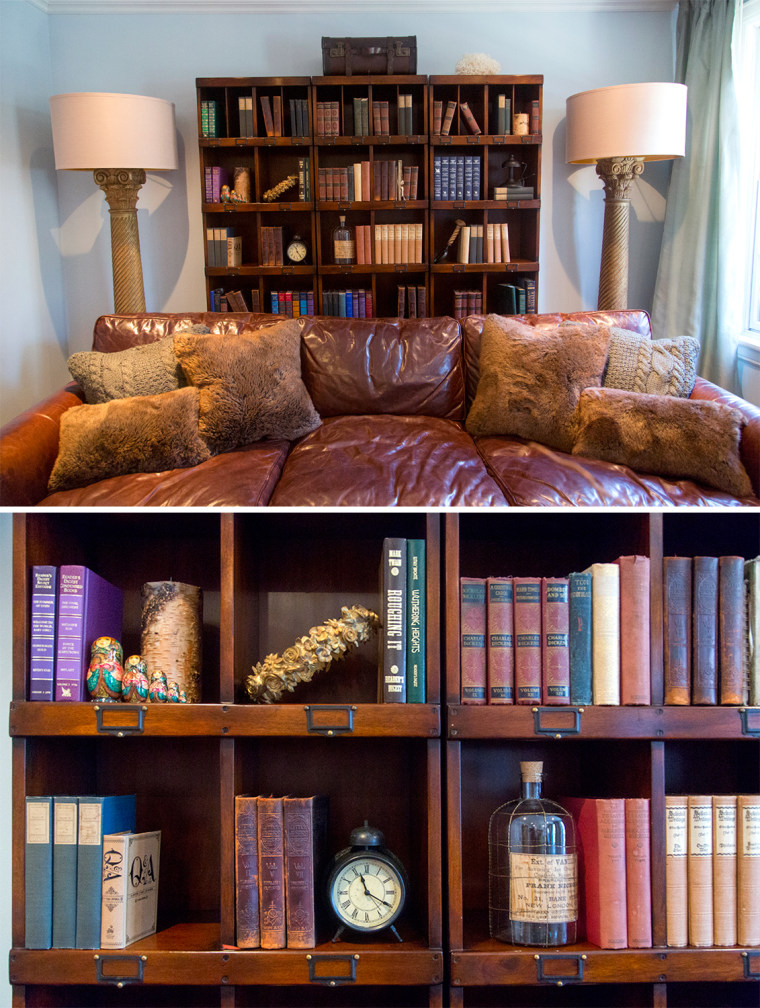 When the fashionista purchased the home four years ago, she enlisted her mother to help decorate the charming space.
"She is the real designer in the family," Tara said. "I'm learning from her."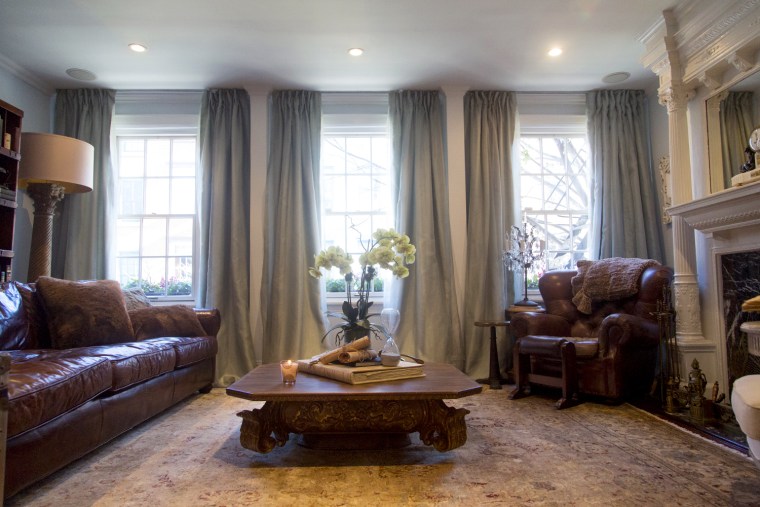 The decorating duo started with the rustic coffee table that sits in the center of the room, a find from Restoration Hardware, and used that as inspiration as they chose other pieces. 
"I still have a very romantic style," Tara said. "I really like mixing the metals, the leather, the wood and that unfinished look."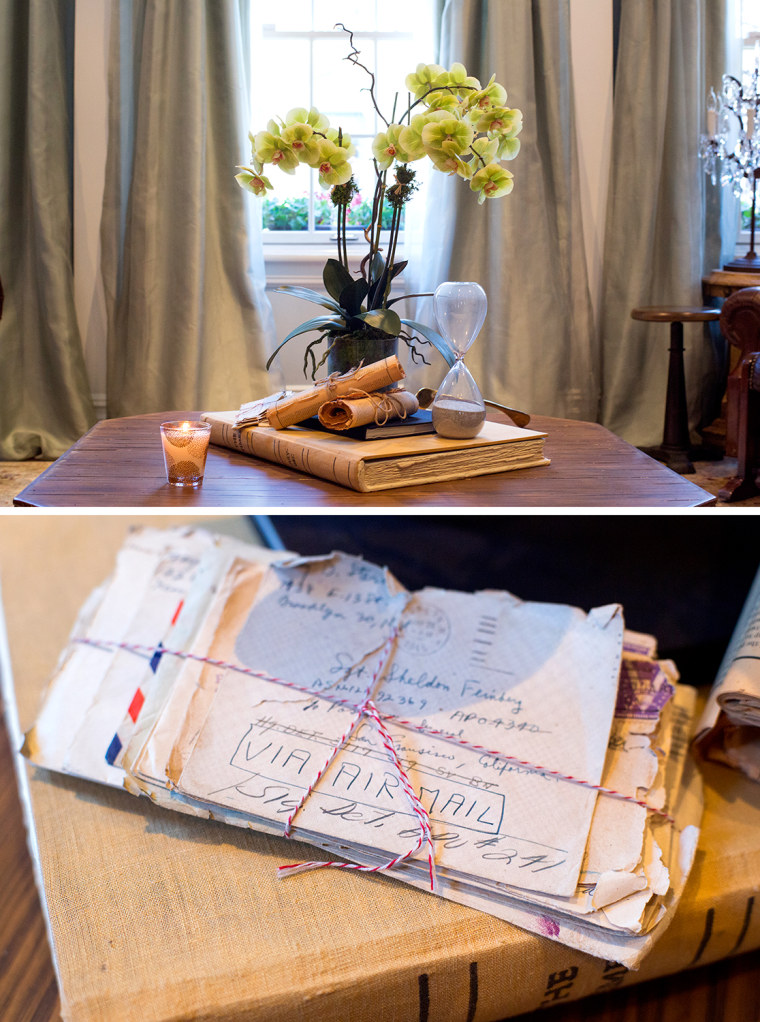 Although raised in Texas, Tara spends her time bouncing between the Lone Star State, California, South Carolina and her New York home when she's not traveling to be a commentator at skating competitions.
RELATED: At Home with TODAY: Barbara Corcoran invites you to see 'where all the good stuff happens'

"I'm kind of all over the place," Tara said. 
But globetrotting has had its perks as Tara and her mom have visited various antique shops throughout the world, picking up old books, letters and other accessories that add a vintage touch to her home.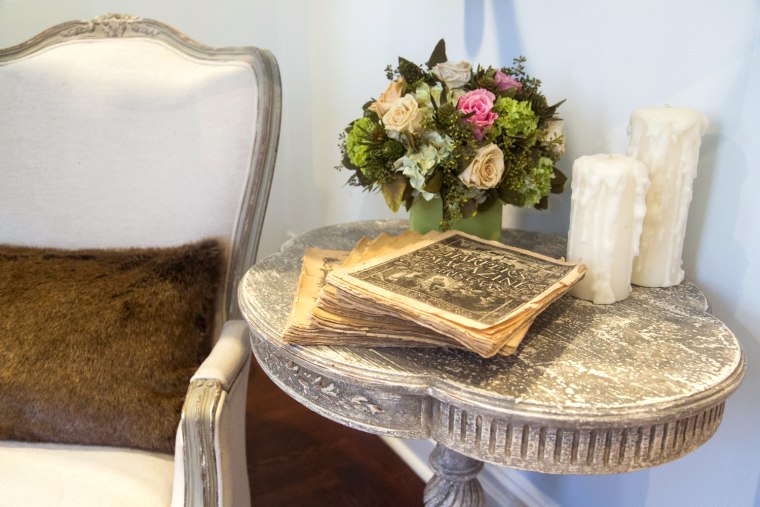 In one corner of the living room is an antique frame that they painted white, and — with some help from Tara's dad — hung on the wall with an old book placed in the center.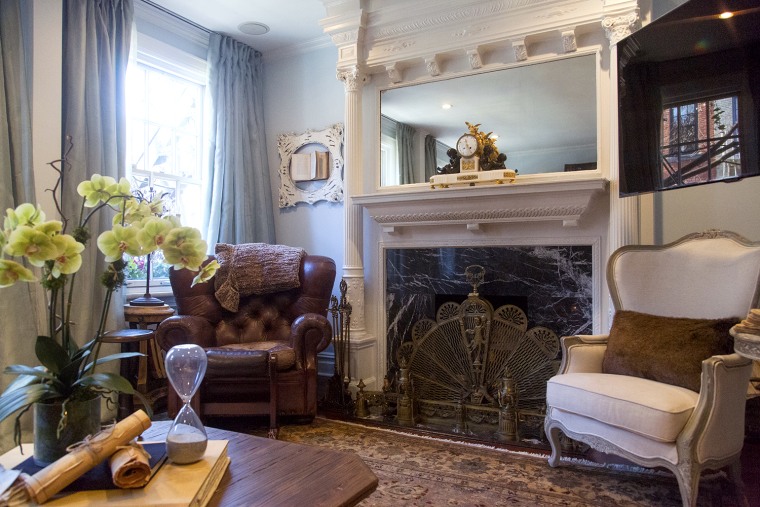 "It was one of our arts and crafty moments," Tara joked.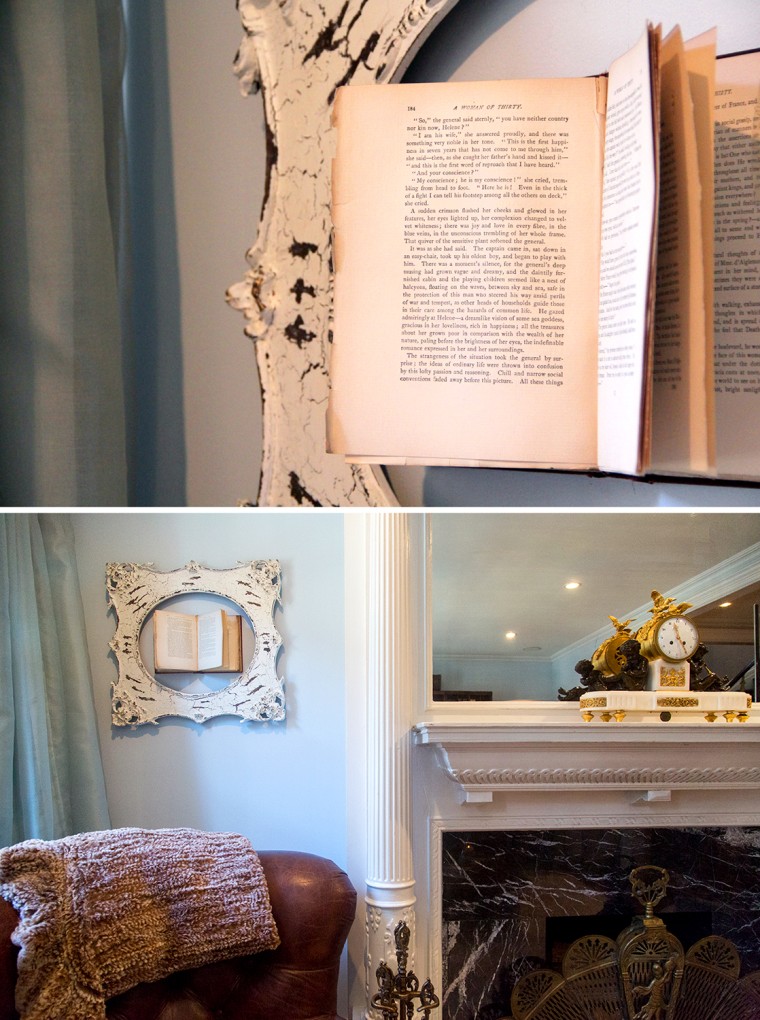 And the room isn't just for relaxing — the Olympian has also put in long hours of work here, prepping for her commentating duties at the 2014 Sochi Olympics with her partner-in-crime Johnny Weir. In the weeks prior to the Olympics, Tara spent hours holed up in her living room studying up on competing athletes and the games: "My whole commentating career, it sort of started in that room."