When she's not busy making deals with entrepreneurs on Shark Tank or dueling over home renovations with Kathie Lee, Barbara Corcoran knows exactly where she wants to unwind.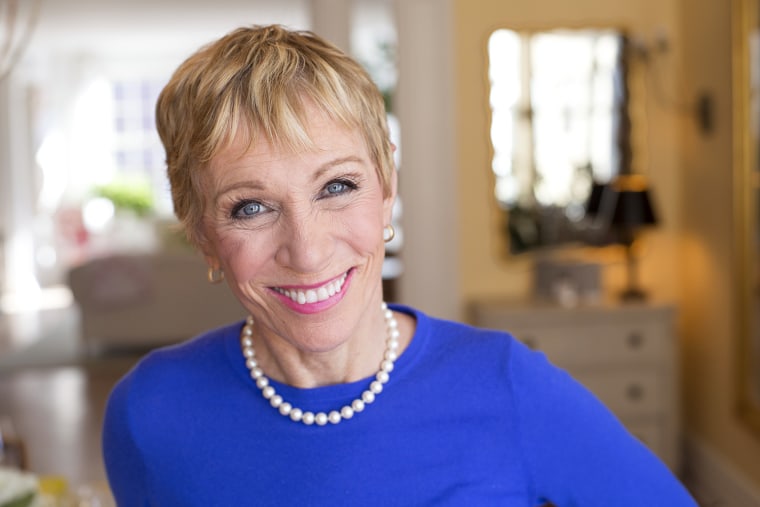 As part of TODAY's original series "At Home with TODAY," Barbara is welcoming TODAY fans into her favorite spot in her Manhattan home: her dining room.

"All the good stuff happens here," the business expert and real estate mogul told TODAY.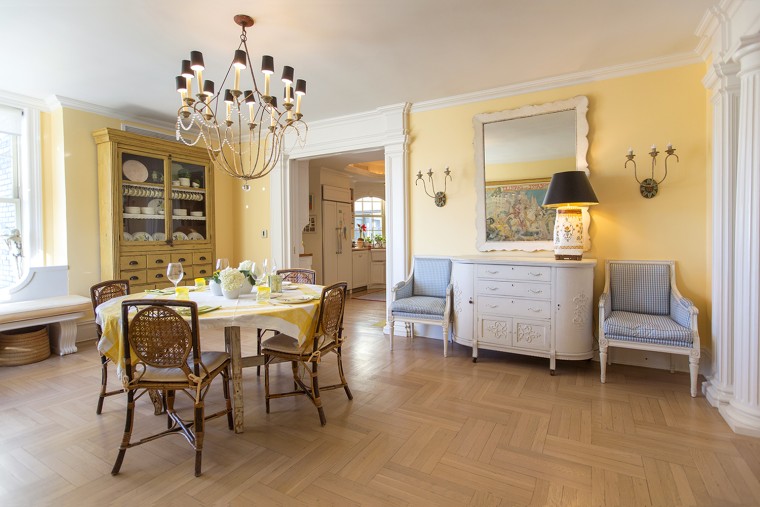 It's easy to see why the space is the heart of the home, which she shares with her husband and two kids. The corner window filled the spacious room with natural light, making it feel like summer — even in January.

But the best part about the pastel-colored space is its versatility.

RELATED: At Home with TODAY: Join Jenna Wolfe for a playdate in Harper's nursery
"It's the fun room, the entertainment room, the homework room, where we have family dinners," Barbara said. "But most importantly, it's the party room."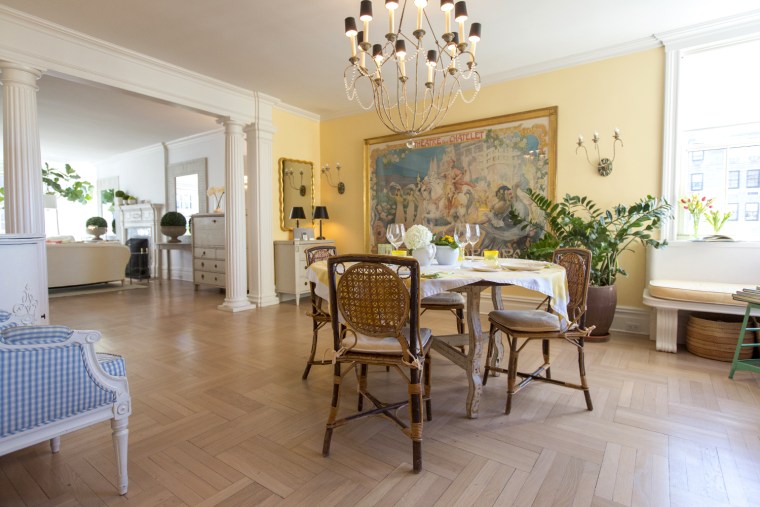 And she's not kidding.

One of the first things Barbara noticed when she saw the space is that it could fit 30 people in the room — something she tries to do regularly.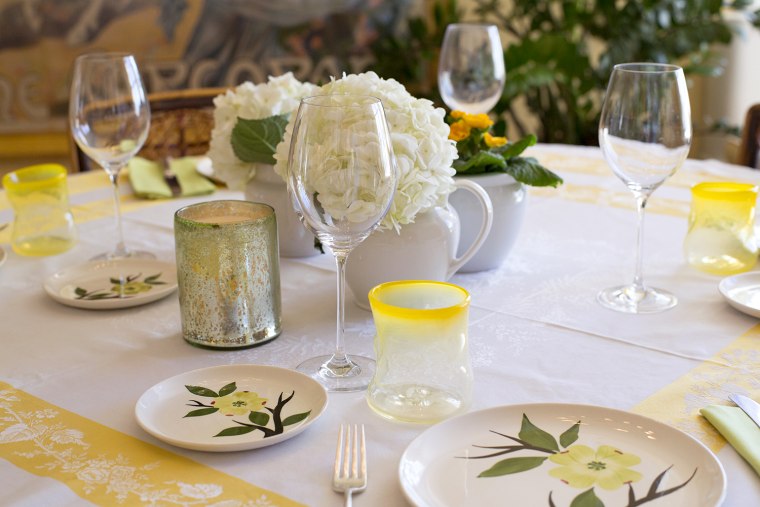 "I've had pajama parties, nurse parties, cross-dress parties," she said. "I should be in the party business, really."

RELATED: At Home with TODAY: Jill Martin opens the doors to her (incredible) closet
Overseeing all of the room's happenings is one very large vintage poster — with the name Corcoran printed on the bottom — which originally sat in the conference room at The Corcoran Group, a New York real estate company Barbara sold "lock, stock and barrel" in 2001. However, a week after she sold the business, the painting arrived.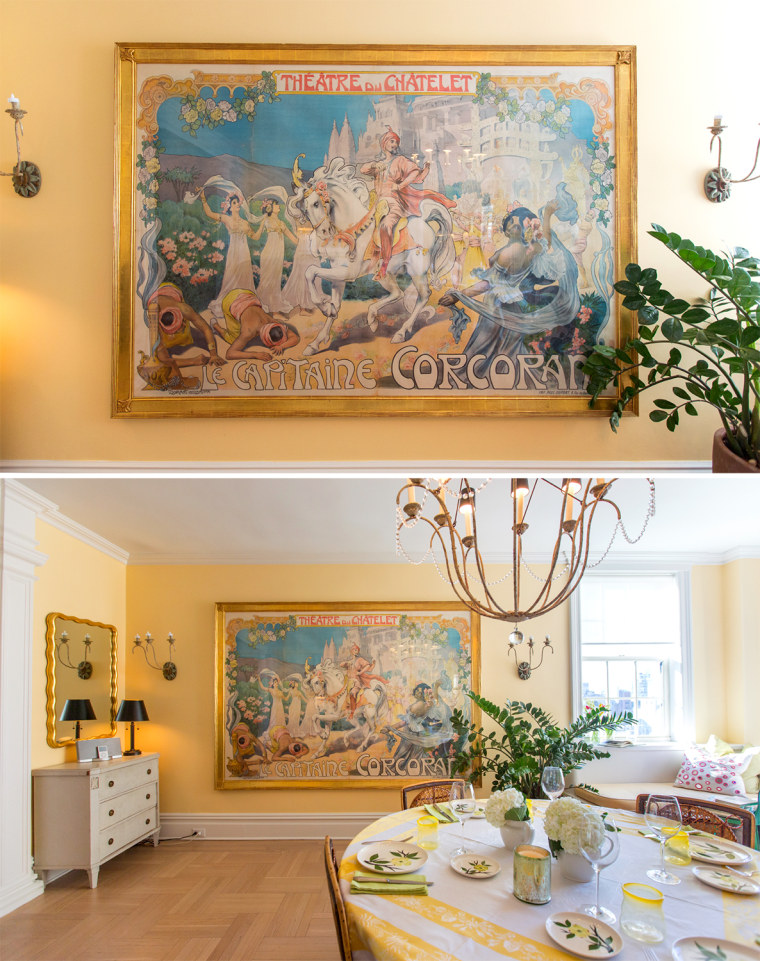 "This was the reject," she said, admitting it isn't her favorite style. "I didn't know what else to do with it."

While the poster is not exactly Barbara's taste, the corner bench certainly is.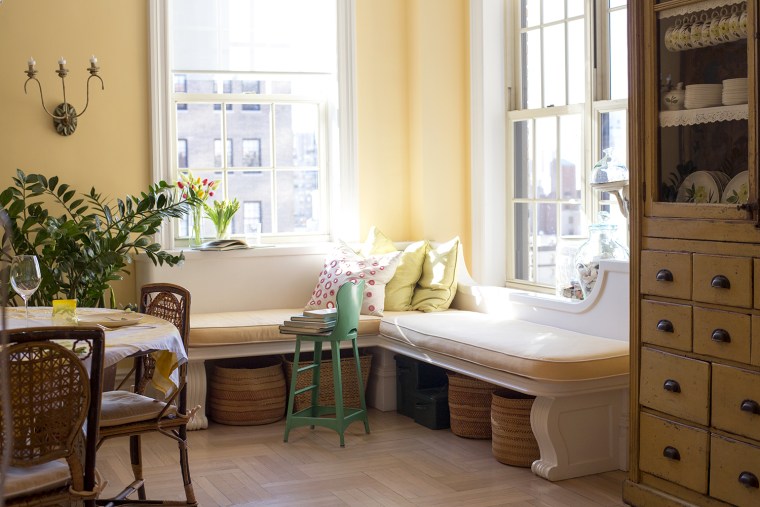 Barbara had it built shortly after she purchased the apartment 15 years ago, and it has been her favorite place to sit and relax ever since.

RELATED: At Home with TODAY: Natalie Morales welcomes you inside her New Jersey kitchen
"It's the happiest spot in the house," she said. "No doubt about it."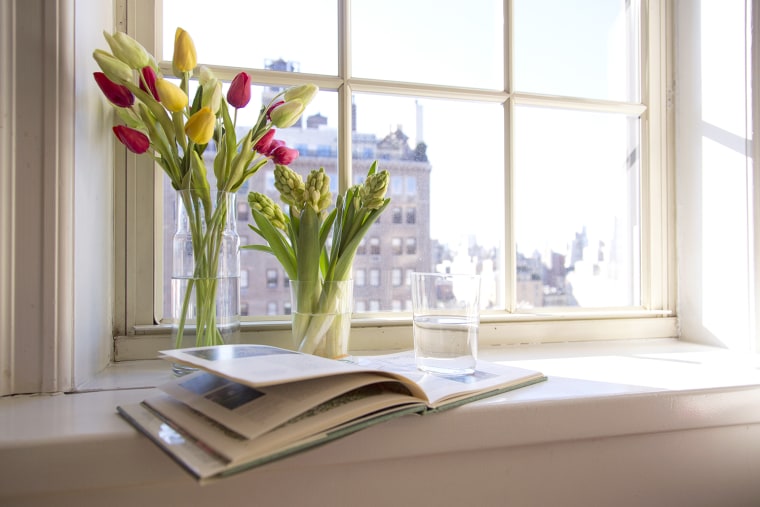 Surrounding the bench are flowers, books and two jars, one with foreign money left over from Barbara's travels, and another filled with seashells that she has collected for as long as she can remember.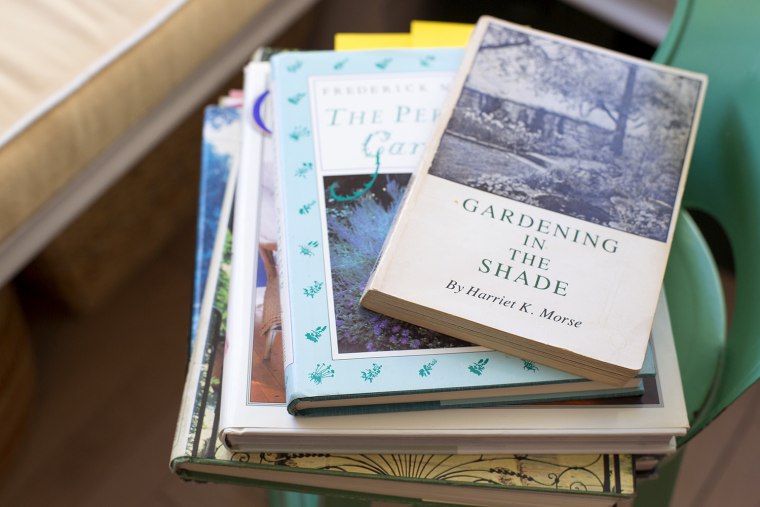 "I always try to get a piece from every beach I've been," she said. "It feels like good energy."