Al Roker is inviting you to his neck of the woods.
As part of TODAY's original series "At Home with TODAY," the anchor and weatherman is opening the doors to his New York City townhouse and his favorite room: the kitchen.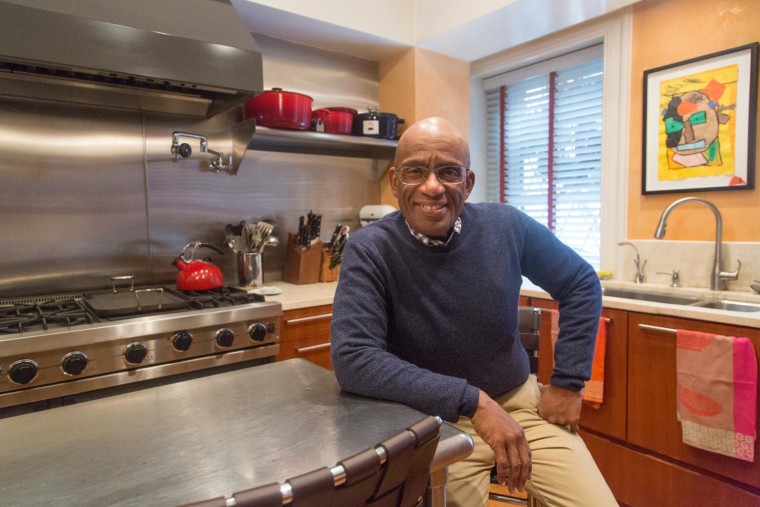 "It's the central place in the house," Al said about the space. "My son does his homework here, my daughter will come home, sit down and talk. We download here."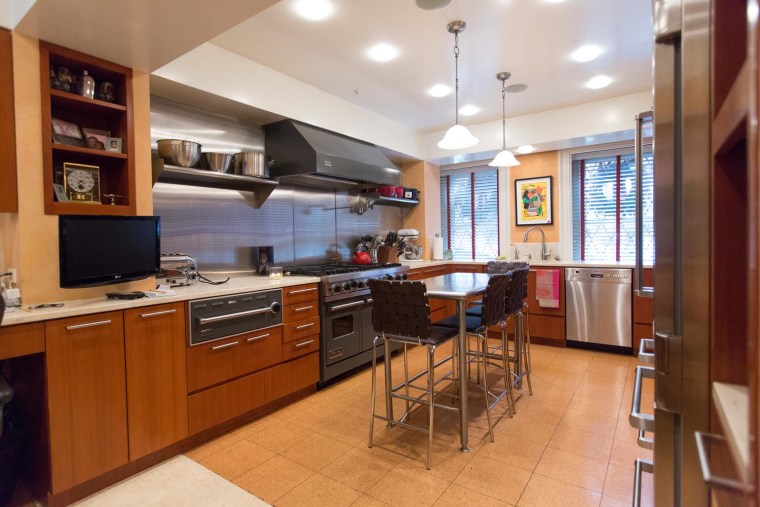 It's not hard to see why this is where Al's family gravitates. The kitchen's spacious floor plan includes plenty of space for the family to comfortably visit, a large kitchen island for cooking — and son Nicky's homework — and a warm color scheme inspired by Provence, France, where Al and his wife, journalist Deborah Roberts, spent their honeymoon.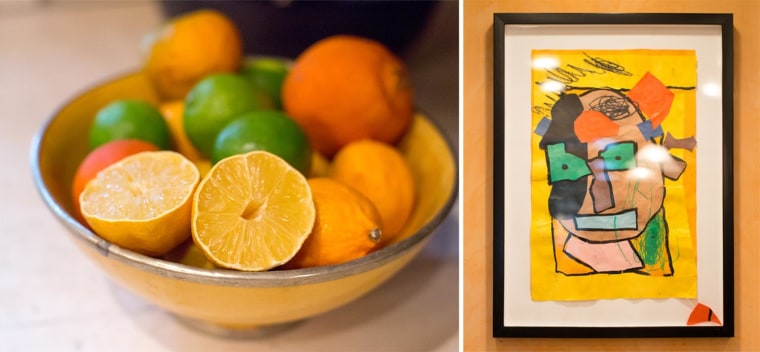 In fact, there are several mementos around the room that hold a special meaning for the family, including pieces of art created by Al and Deborah's kids.
As the couple renovated their Manhattan brownstone, where they've lived for 13 years, Al had a watchful eye specifically over how the family room and kitchen came together.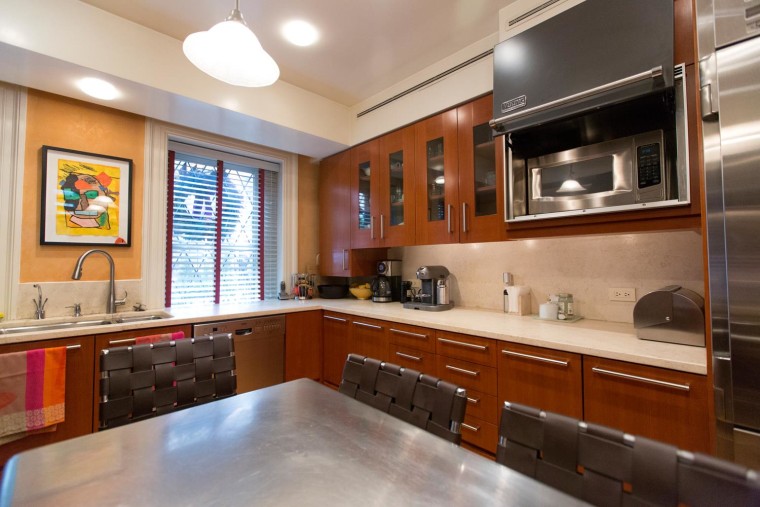 "Deborah got to do everything else," Al said. "I just wanted the family room and the kitchen."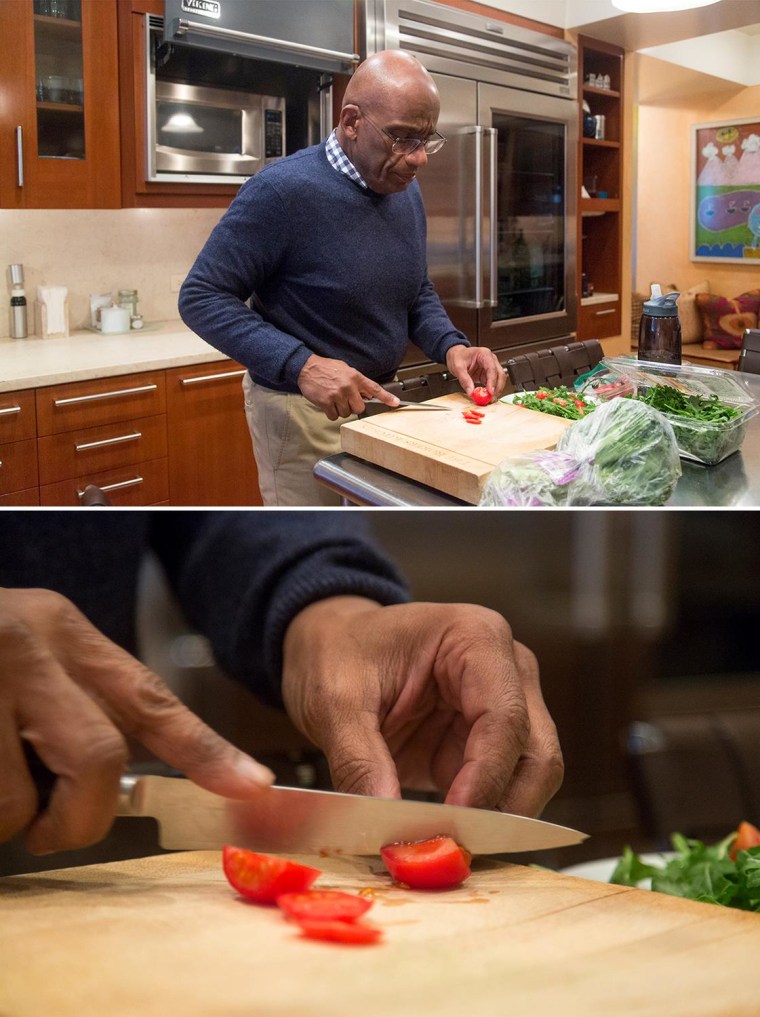 He was particularly excited to include the pot filler above the stove ("So I don't have to lug pots of water when I'm making pasta") and the glass-door refrigerator.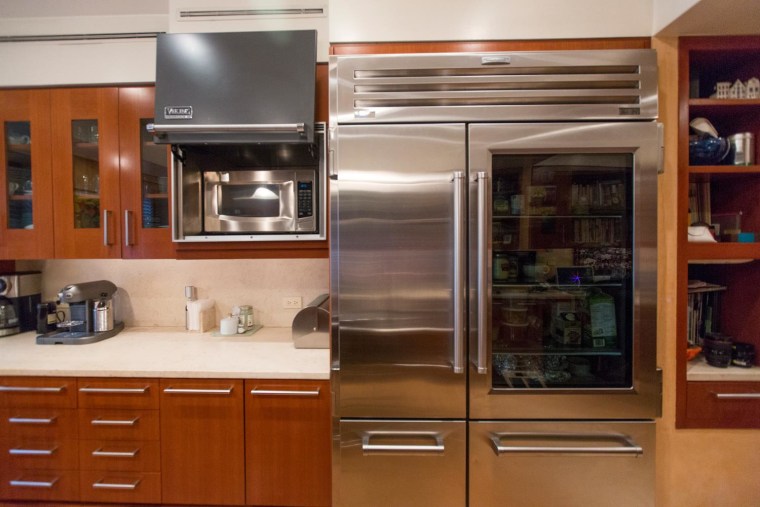 "I coveted this refrigerator," he said. "There's something kind of open about it."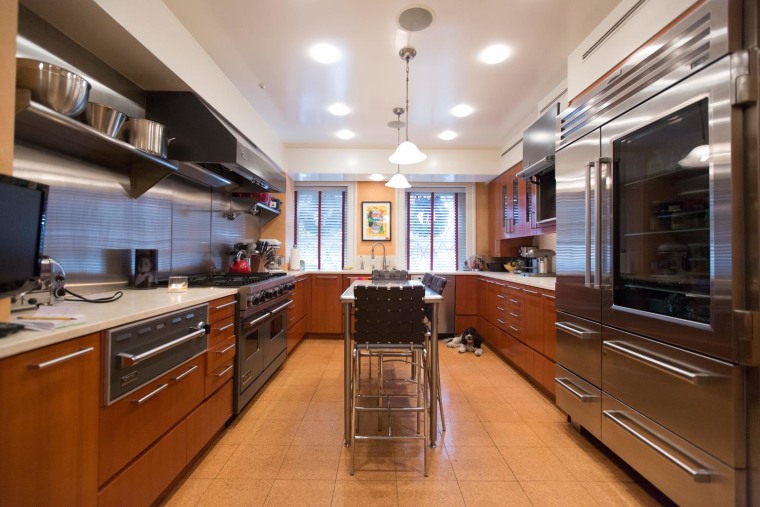 With kids busy with after-school activities and a wife who "doesn't like to cook," Al tends to wear the chef's hat at home, which he doesn't mind one bit. When it comes to family dinners, the weatherman is all about simplicity — without sacrificing taste.
"It's about ease," he said, adding that grilled fish and roasted poultry are among his favorite dishes to make this time of year.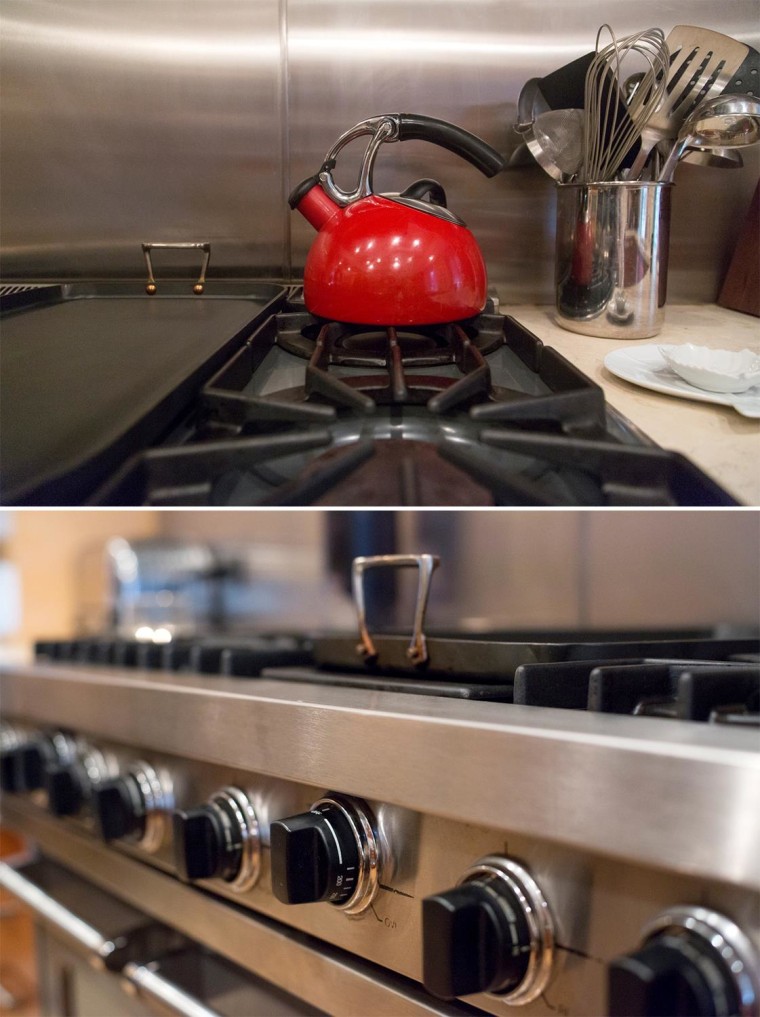 Want to cook like Al? Check out his recipes for ribeye steaks, braised short ribs and pork barbecue.