It's a safe bet that this home in the small coastal town of Newport, Oregon is the only one — here, or anywhere — with an armorial flag behind which the 10th Earl of Shannon marched for 32 years in processions.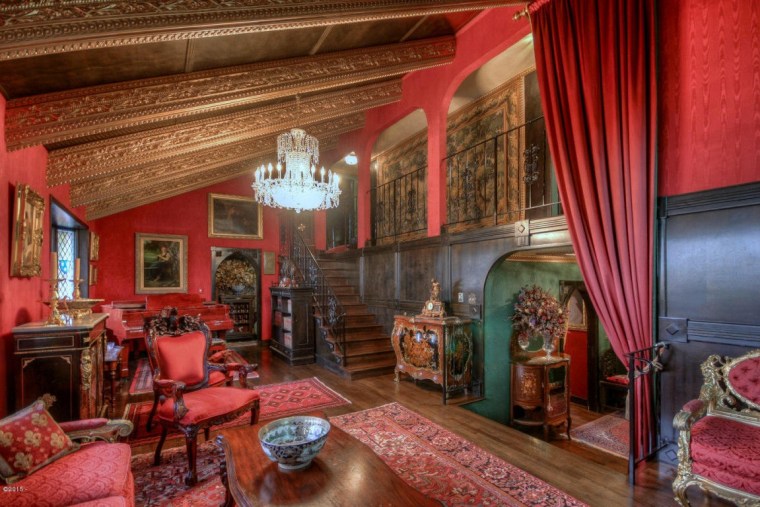 The late earl himself lived at this address with his wife, now the Dowager Countess of Shannon. She sold the home in June 2016 for $400,000.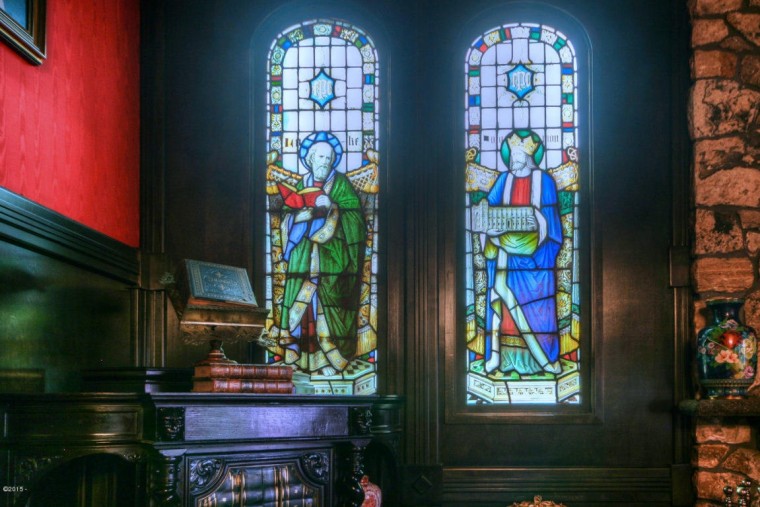 Unassuming from the outside, the three-bedroom, three-bath home resembles a medieval castle on the inside, where two small foyers are wallpapered with moire silk. In the kitchen, you expect to see a king tipping back a pint of mead alongside his Venetian glassware and copper pot collection.
A great room worthy of Valhalla boasts an ornate beamed ceiling, from which hangs an imperious chandelier and below which sits a grand piano, a four-foot oriental vase and stained-glass windows, some dating to the 1700s.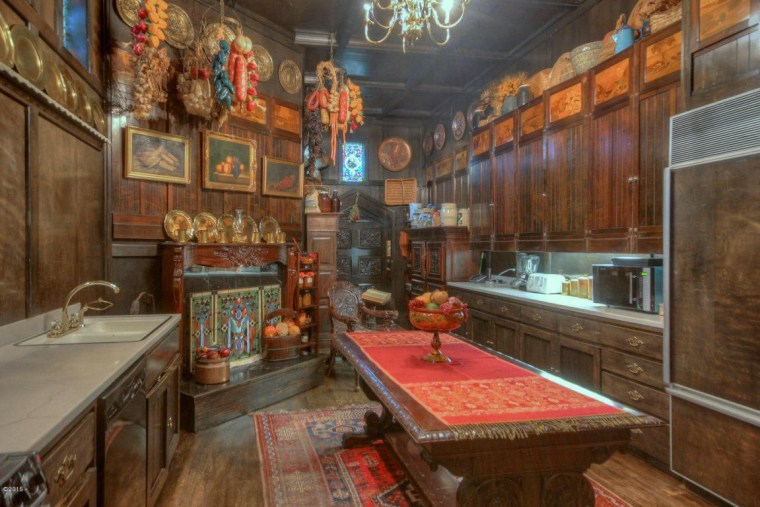 "She had the house before she married him," listing agent Bonnie Saxton of Advantage Real Estate said of the countess. "It's just incredible ... There's a door in the kitchen from 1904 that a preacher traded for a car with Henry Ford."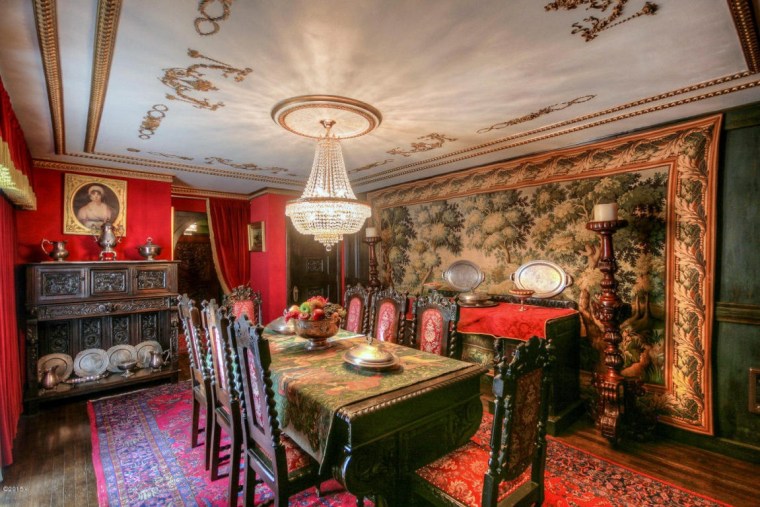 The regal decor continues in the master suite, where French cathedral windows are set into birch paneling and the ceiling features a mural of Jesus Christ's transfiguration on the mount.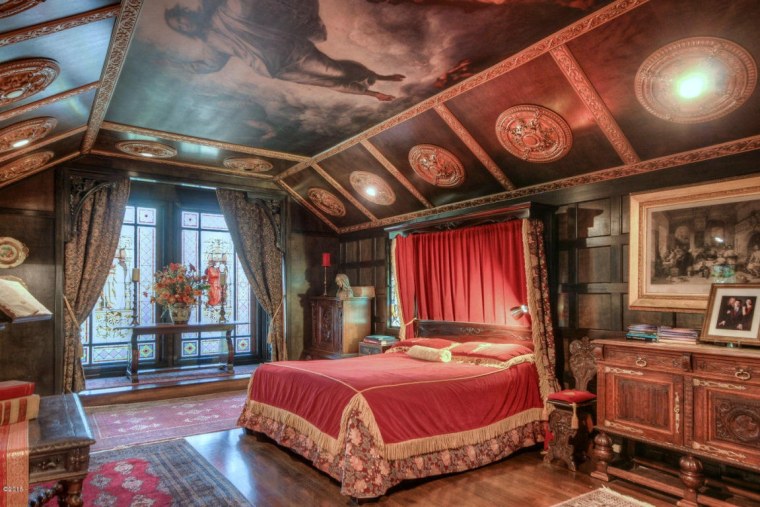 The en suite bathroom is fit for a king — or a Monty Python sketch — with 1800s stained-glass windows alongside a large hot tub with gold-seeming fittings.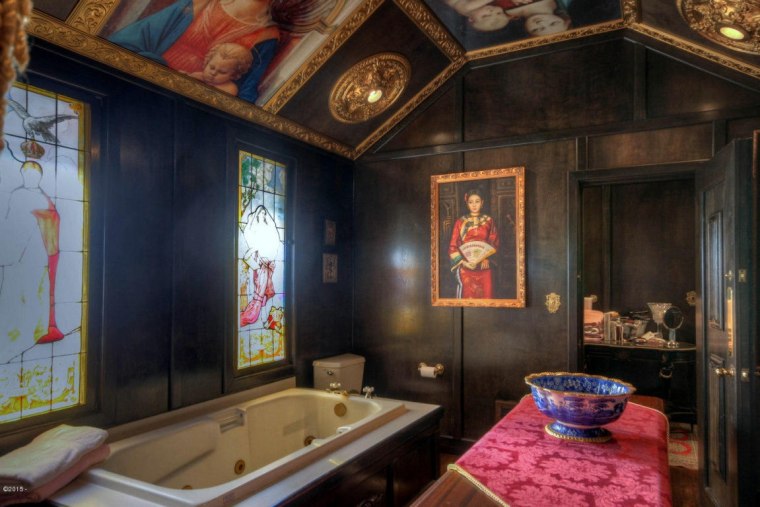 Related:
This article was originally published on Feb. 11, 2016.