When searching for a home, the first task is to find features you love — hardwood flooring, a fireplace or an office. For Lawrence Eidson and his wife, it was an unexpected feature of their Isle of Palms, South Carolina home that sealed the deal.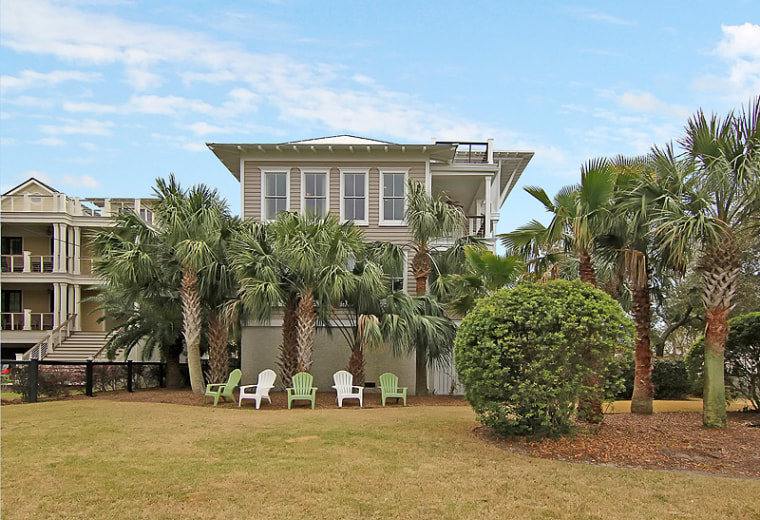 Set between the Atlantic Ocean and marshlands, this five-bedroom, six-bath, custom-built masterpiece encases a working lighthouse. Instead of guiding sailors to shore, however, this one lights your way to the kitchen.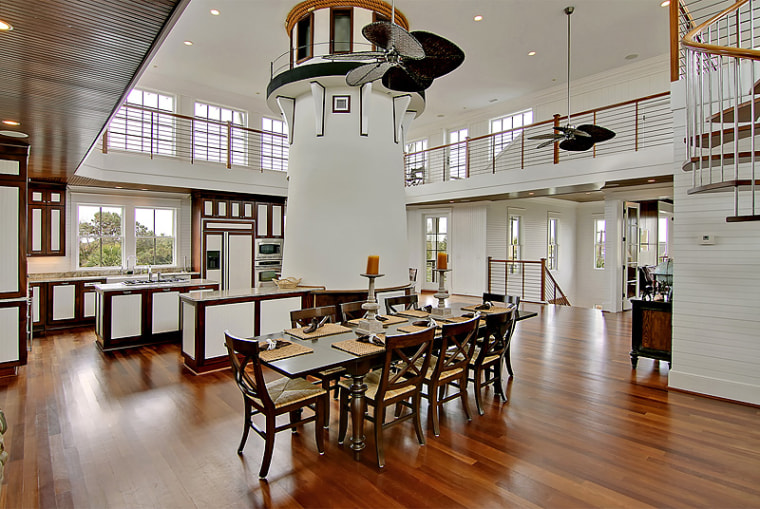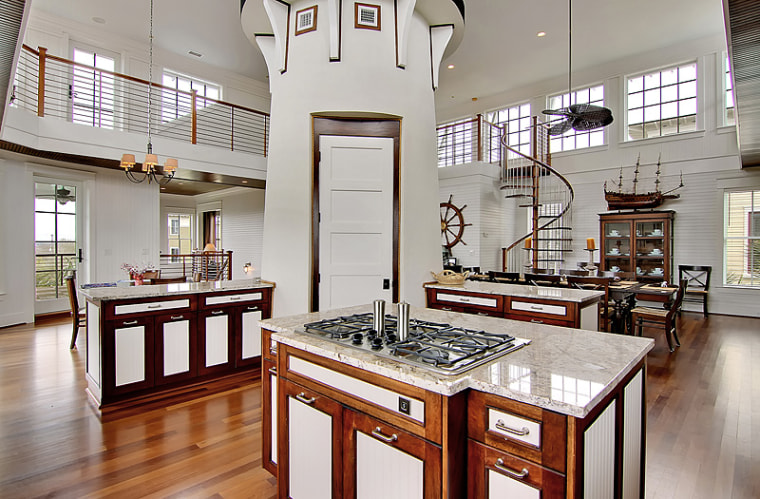 RELATED: This home has its own lighthouse — and everything else we want in life
"It houses two things," Eidson said. "Primarily, it's a pantry. And on top of that is an HVAC [that] lights up!"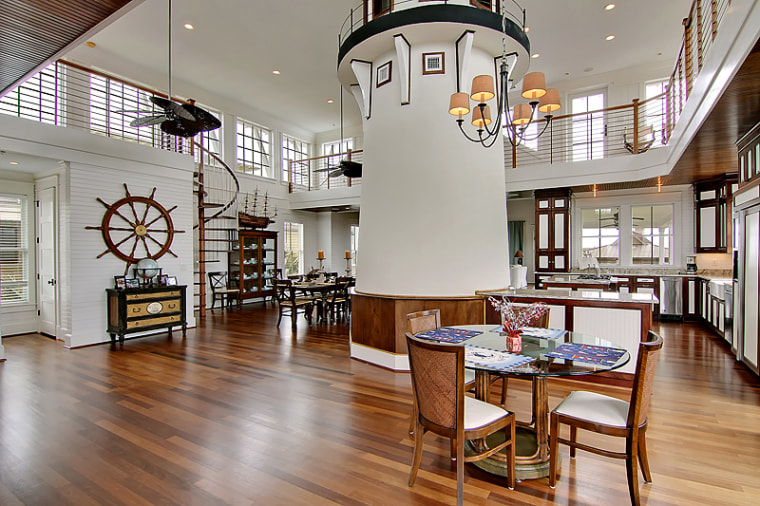 Thomas Evans Construction built the home, and Eidson and his wife first saw it when it was nothing but plywood. It wasn't until many years later that they decided to purchase the 6,010-square-foot residence.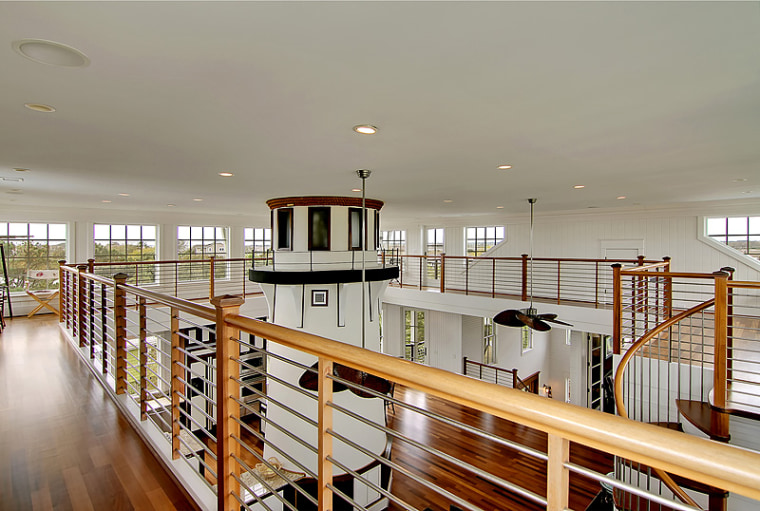 "We looked for 15 years before we picked [a home], and everything just aligned," Eidson says. "[It] had everything we were looking for."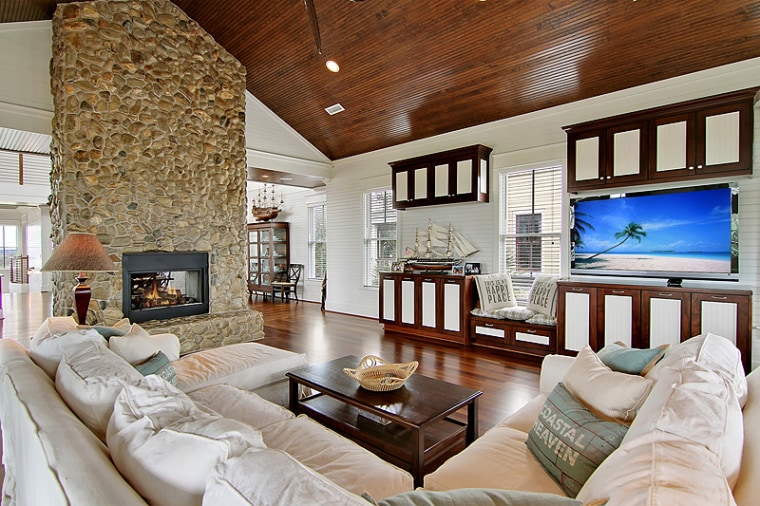 Currently on the market for $2.95 million with Ron Davis Realtors, this Southern beauty includes decks on three levels with views that stretch from the ocean all the way downtown.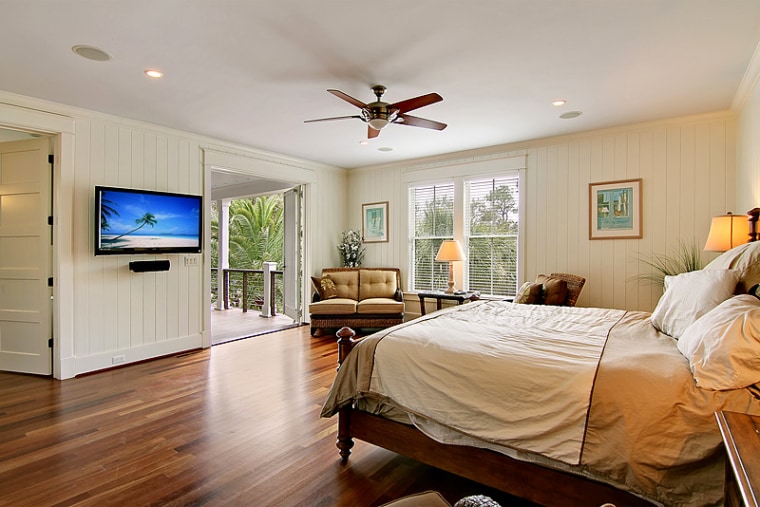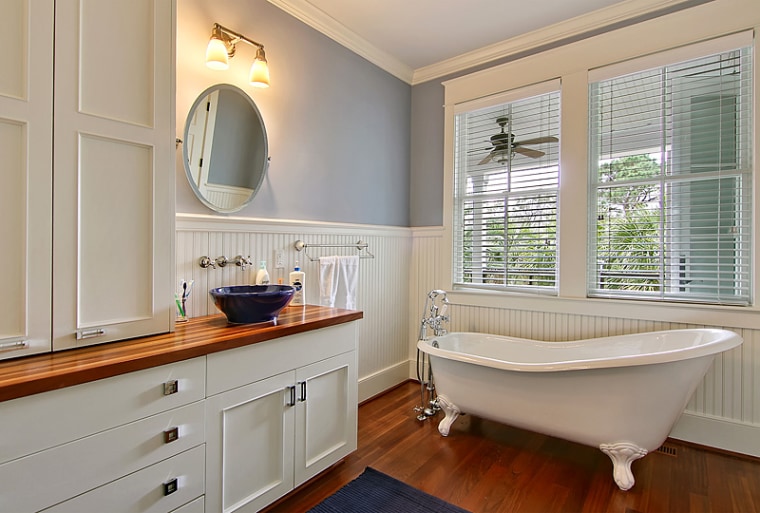 Brazilian cherry hardwood floors extend throughout the home, while wood detailing accents the walls and even some ceilings. There's also an elevator and a three-car garage on the ground level.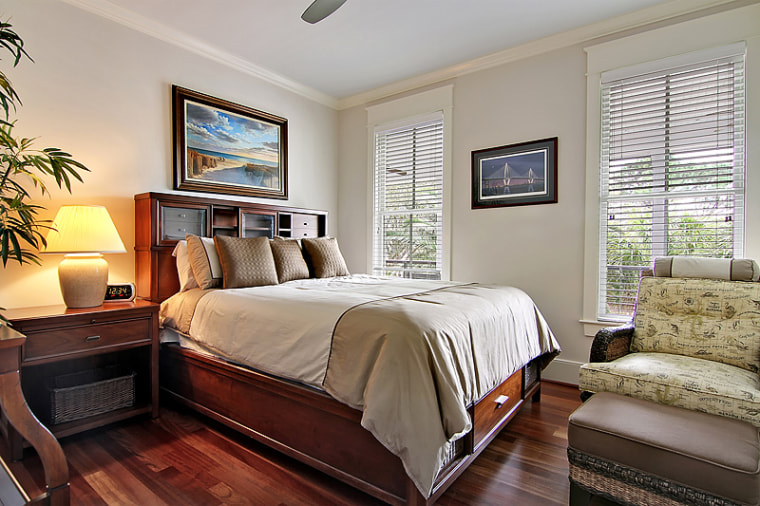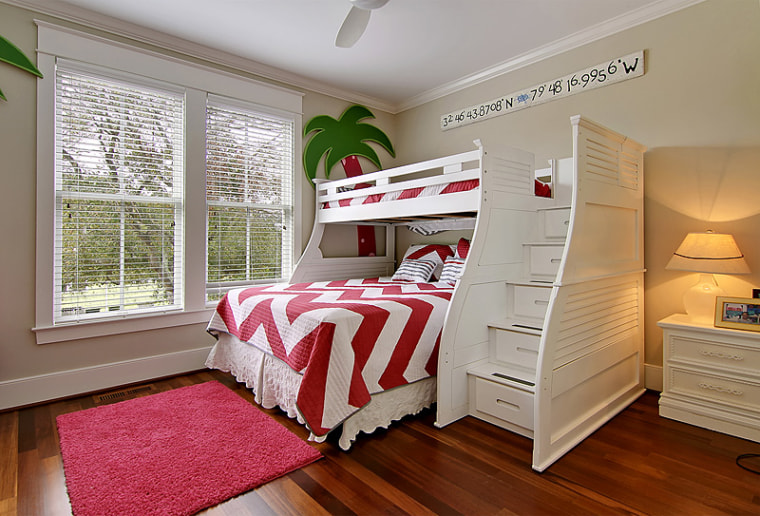 Between the family room and great room is a stunning two-story, double-sided stone fireplace. Adjacent to that is the island kitchen with the rope-accented lighthouse. And surrounding the space is a wraparound balcony with windows on all sides — Eidson's favorite spot in the home.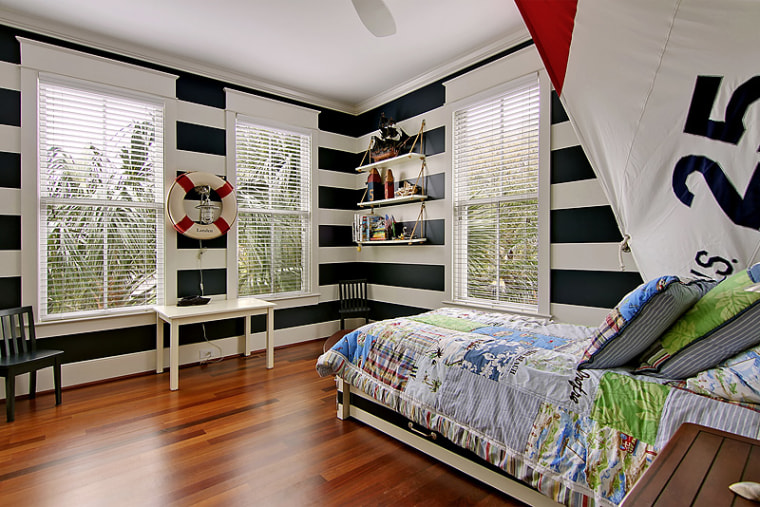 RELATED: What are you waiting for? These lighthouses and houseboats can be rented now!
When not at the beach a half-mile away, the house offers an in-ground pool or relaxing spa out back.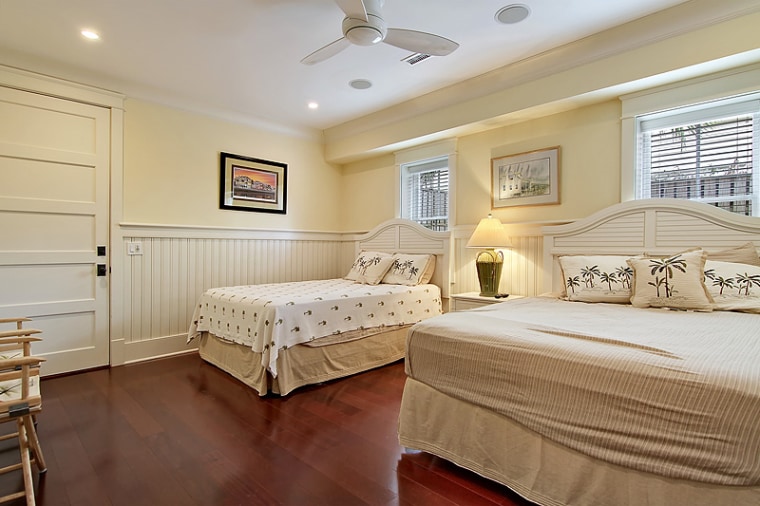 While the home is full of unique character and charm, what initially made the couple stop and look at the property all those years ago is what drew them back to purchase it.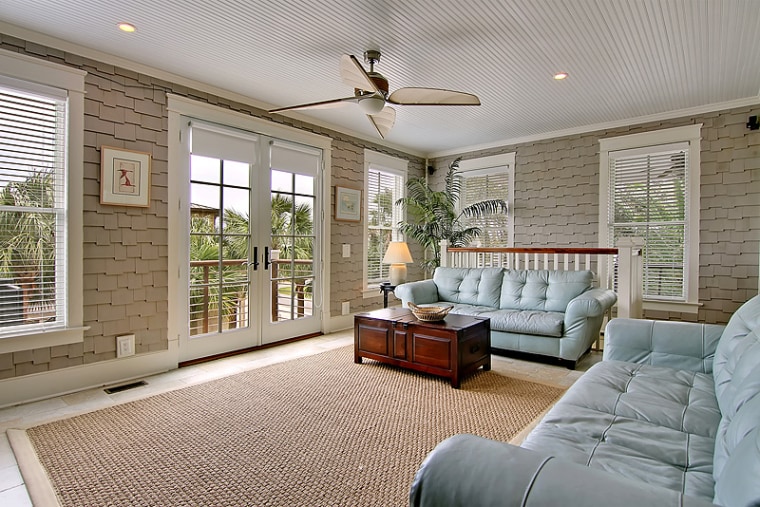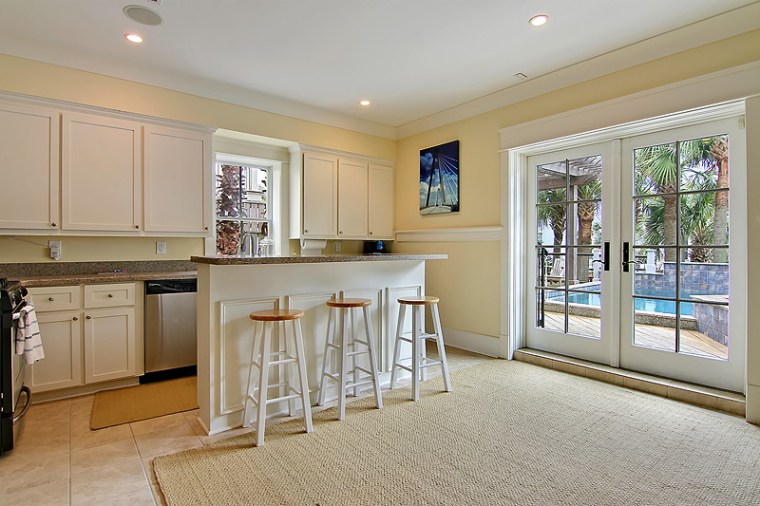 "The house just smells of wood," Eidson says. It's something he and his wife will both miss after six years of breathing in the pleasant aroma.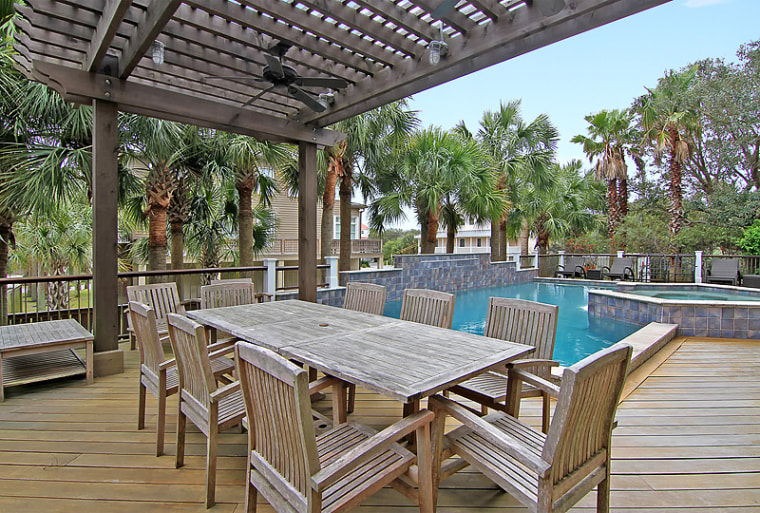 According to Eidson, this nautical-themed home is the ultimate beach house with everything you could want. It even comes completely furnished.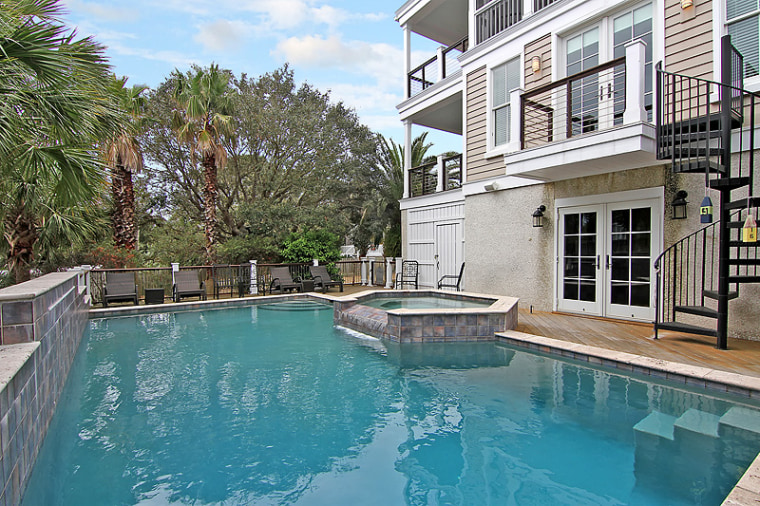 Photos courtesy of Phil Shepard Real Estate Photography
From Meg Ryan's shabby chic pad to the Obama's home after the White House, here's your look inside celebrities' fabulous homes.
Related: