Comfort is king according to furniture designers Mitchell Gold and Bob Williams. The design duo has now put the wisdom they've gathered over their 20-year career into a new book called, "Let's Get Comfortable." The pair was invited to discuss their book and their design philosophy on TODAY. Here's more from them on why they wrote their first book:
Over the years, when guests walked into Camp Hickory, the North Carolina home we designed together, they'd say, '"This house is so warm and welcoming."  That's what we wanted our first book to teach people: How to make their families, guests, and even pets feel welcome. We believe everybody can do this — and much more easily and affordably than they might think. Much of our decorating success has come from the synergy we have together. Our hope for the book was that it could be a partner to someone putting their house together.
Our goal was to make it easy to design relaxed yet beautiful rooms that "put comfort first" — whether a home is country, modern, or both. We wanted to show how to "master the mix" — the popular decorating trend of combining styles, colors, and textures into unique living spaces that look "gathered over time." It's a way of styling rooms that can suit most homes and most budgets.
We also wanted to help people relax about choosing furniture — and eliminate their "furniture commitment phobia." So many people consider furniture buying an "anxiety-ridden purchase." We hope to change that by giving information they need — from deciding what you like, to learning how to arrange it, to understanding what constitutes quality.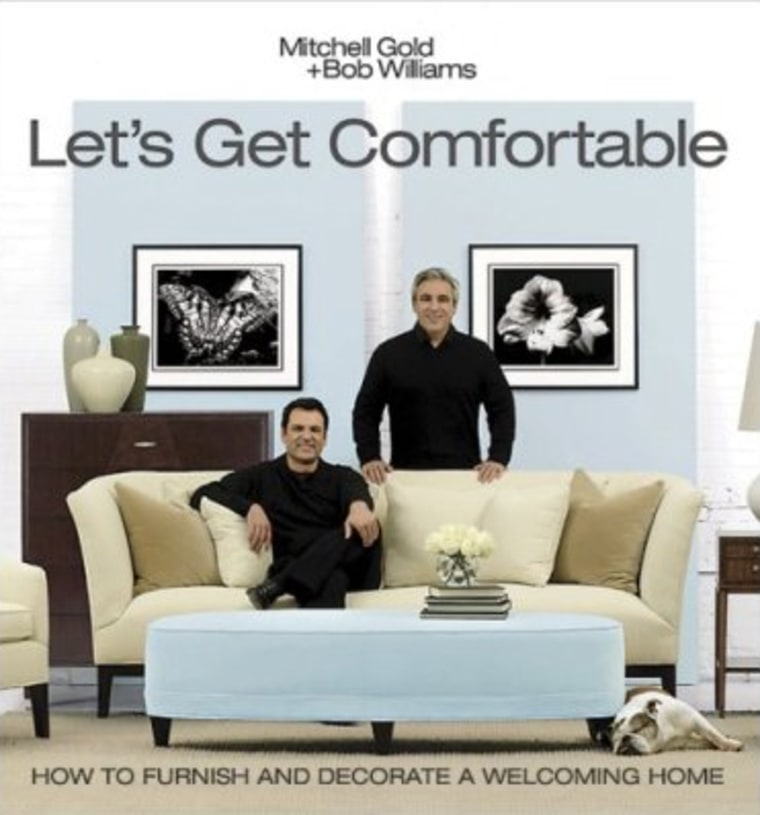 "Let's Get Comfortable" works in two ways: As a coffee-table inspiration book and practical how-to guide. We wanted to show not only how to acquire new pieces but also how to include things you already own.
One of our favorite chapters is "Choose Furnishings to Enhance Your Love Life." It shares the benefits of living with slipcovers, the fun of furniture built for two, and the pleasures of having a few special things you truly love.
As we always say, when a home is successfully furnished, just walking in the door is like getting a hug. Now who doesn't want that? Our goal for "Let's Get Comfortable," is to help people make it happen.