If you're like many of us, this year's allergens have us sneezing and blowing our noses more than ever. We asked Debra Johnson, home cleaning expert for Merry Maids, for some cleaning hints specifically for those who suffer with allergies.
Follow these simple tips and there's a good chance you'll be hearing fewer "achoos" and more "ahs" in your home.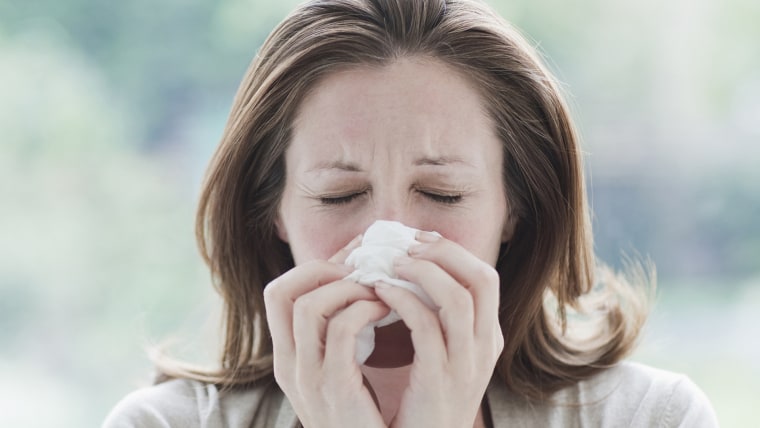 1. Microfiber is your friend
Dust is a major irritant for those with allergies. When it's time to dust, rather than use a rag and a bottle of cleaner, pick up a microfiber cloth. The smaller fibers in microfiber cloths reach into cracks and crevasses that a typical cloth or paper towel cannot. Microfiber also does a great job of hanging on to dust and dirt. That means that particles don't end up back in the air — which can be problematic for allergy sufferers.
Don't forget this Merry Maids pro-tip: When dusting with microfiber, be sure to dust past the end of a surface. If the cloth stops on the edge of the surface, it will leave a line of dust. Find some more tips for cleaning with microfiber here.
If a dry microfiber cloth doesn't get the job done, dampen it with water (and only water) to clean glass surfaces. Not only does microfiber trap all the dust and dirt, it cleans without using harsh chemicals, which are another source of irritation to those with allergies.
2. Keep floors clean.
We don't really consider floors as a top offender for allergy sufferers, but they are. (Consider all the dust and dirt we track in on our shoes.) In the height of allergy season, vacuum your floors at least twice a week. (Avoid sweeping as it stirs up dust and dirt, irritating allergies even more.)
Also, consider leaving your shoes at the front door. For those guests who don't remove their shoes, invest in a walk-off mat outside the front door. That allows guests to take four to seven steps before their foot ever touches the bare floor.
3. Use a vacuum with a HEPA filter.
Allergy sufferers should make sure their vacuum uses a high efficient particulate air (HEPA) filter. These filters are better at capturing (and keeping) dust particles.
Also, make sure you don't lose the benefits of a HEPA filter by changing it indoors! When you change the filter (every six months), change it outside. Otherwise you'll release dust back into your home.
4. Leave the shower dry.
After showering, wipe down shower walls, floors and doors with your trusty microfiber cloth or an old bath towel. This helps eliminate moisture and reduces the chance of mold and mildew — common allergens in the bathroom.
Last but not least, leave the door open or pull back the shower curtain to allow air flow into the shower.