As wildly different as houses can be, they tend to follow a basic script — which architect Mario Romano hopes to rewrite with The Wave House in Venice, CA.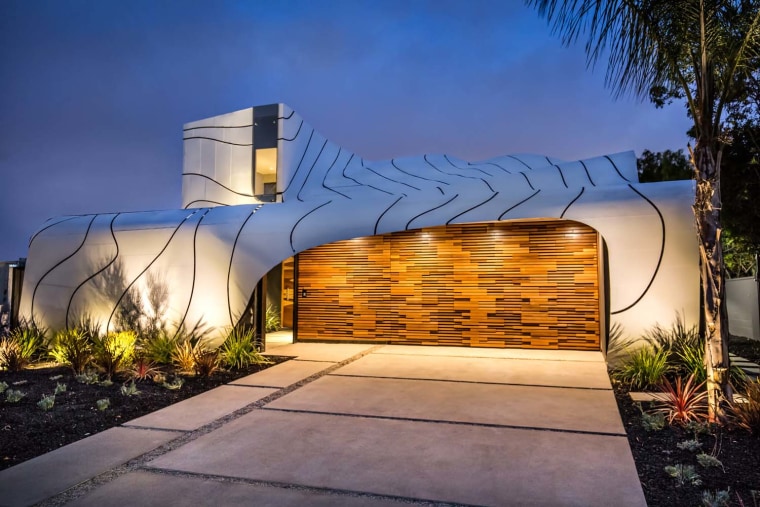 The 5,700-square-foot, 5-bedroom home is modern to its core, with an undulating wave motif that runs not only through the decor, but through the entire shape of the building.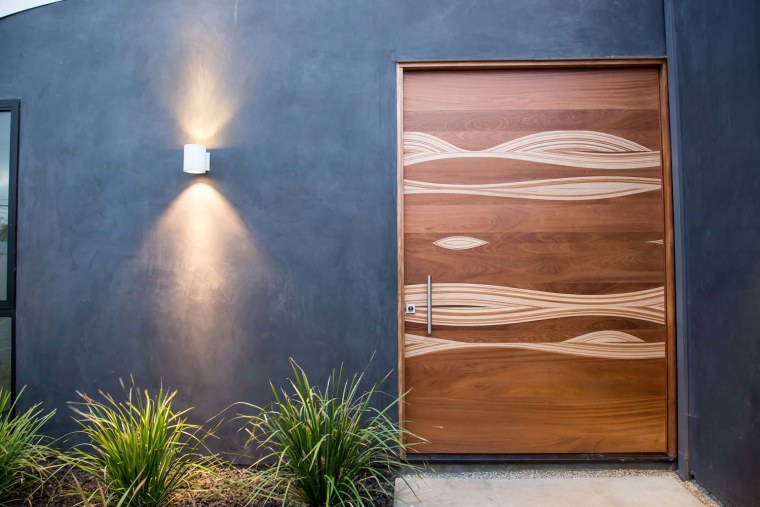 With a design that is reminiscent more of a contemporary art museum than your typical private home, The Wave House is an ode to both art and nature. It's listed for $6.498 million with F. Ron Smith, Mark Kitching and David Berg of Partners Trust.
RELATED: Take a tour! This three-pavilion home is connected by a pool — and it's for sale
"By making it more organic in form," explained Romano, "it becomes more of a human landscape. That's what humans do: we build buildings and houses and streets — that's our jungle, so it should resemble nature."
Romano accomplishes this goal in part by bringing the outside in — as with the walls, which are etched with wave designs. "The material is an acrylic base, and no viruses, no mold, and no bacteria can grow on it," noted Romano.
Using high-tech computer numeric controlled (CNC) technology, Romano was able to carve the lines with no repetition and no seams.
Though he's inspired by the forms of nature, Romano relies on cutting-edge technology — like the CNC machine, which he describes as a "low-level robot" — to translate his visions from dream to reality. "Then you design the programs using parametric design — it's an emergent trend using technology and robotics and the built environment," he explained.
As Romano pointed out, "the word flat is not often used as a compliment." Think about flat hair, or a flat personality. Romano extends this to the average flat, boxy home, which is why he places such an emphasis on curved lines and texture.
RELATED: This couple transforms a grain silo into a home — see inside!
One of his favorite aspects of the house is the way it changes constantly depending on the light. "As the light changes throughout the day, anything that has texture to it will change depending on the orientation of the sun, depending on the time of day and year," he said. "That's when you get surprises and discoveries that you only get by spending time in the house."
As a family man himself, Romano designed The Wave House with families — and specifically those who like to entertain — in mind. The expansive yard and swimming pool are obviously big perks, and he purposely put the five bedrooms on the second floor so the first floor could be a separate space for living and entertaining.
Of course, even those without a big family will feel at home here.
RELATED: Take a tour inside this 267-year-old Connecticut home — it's for sale
Romano said he could also envision an art collector, artist, executive or tech person being drawn to the impressive building. Pretty much anyone "who loves beauty, and someone who likes to entertain — since that's a key element."
Photos by Jason Speth.
Related: