When it comes to holiday decorating, we happily pour some eggnog, crank up the Christmas tunes and turn it into a fun and festive event each year. But after all the the presents are unwrapped, the eggnog is swallowed and the out-of-town guests have gone back to their respective homes, we're left with the overwhelming and dreadful task of taking down all those decorations alone ... and without the spirit of the season in our hearts. Womp womp.
Check out our interactive guide to learn how to clean your home from top to bottom.
Sadly, there's no magic button to instantly clean up after Christmas, but there are ways to make it go more quickly and smoothly. Below, see our checklist for easy cleanup and decoration storage for after the holidays:
1. Put delicate ornaments away carefully.
Some hacks for storage include egg crates, paper cups, plastic apple containers or you wrapping them carefully with tissue paper or bubble wrap before placing in a bin or box. A little attention now will ensure they're kept safe and sound until next season.
2. Artificial trees don't have to go back in the box.
If you have an artificial tree, consider trading the cardboard box it came in for a long storage bag. The soft-sided carrier has handles, which makes it easier to schlep to the garage or wherever you plan on storing it.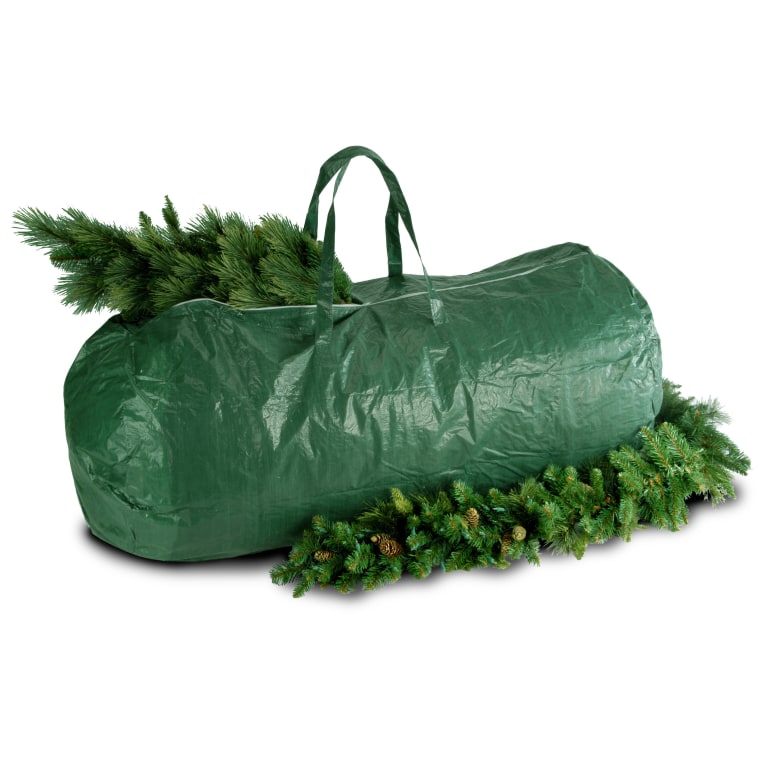 Want more great tips delivered straight to your inbox? Sign up for TODAY's Everyday Solutions newsletter!
3. Keep Christmas lights in order.
Here's an oldie but goody: Wrap your string lights around a piece of cardboard to keep them from getting tangled while they're in storage.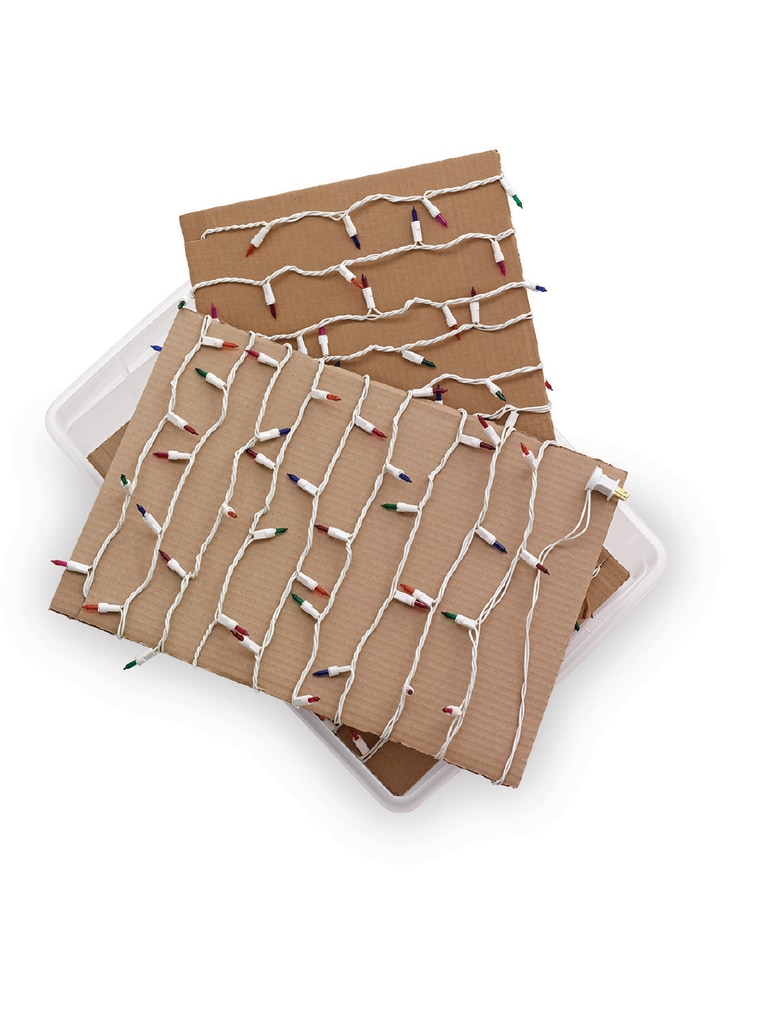 Or, try wrapping them around a hanger!
4. Protect your wreaths.
Wreaths can be difficult to contain but it's not impossible. Store wreaths on coat hangers (attach a zip-tie to it if you're having trouble hooking it) and cover with a plastic garment bag for safe keeping. Click here to see the tutorial.
5. Save the leftover wrapping paper for next year.
Got extra rolls of wrapping paper? Save them for next year by putting them in a long storage bin, umbrella stand or garment bag. This will keep them tidy and in one place until you're ready to use them again.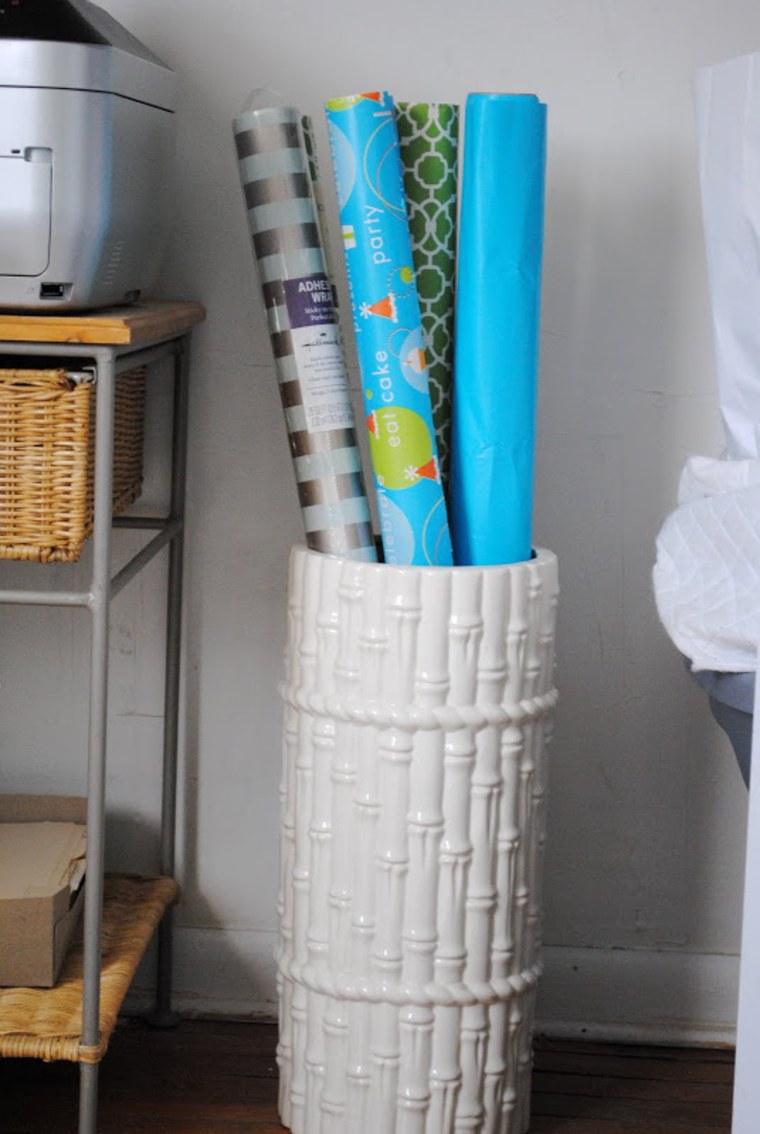 Or, you could get a specially made gift wrap organizer like Hoda Kotb.
6. Cut down on the junk.
As you're taking down decorations, create a pile of any and all decorations that just aren't doing it for you anymore. When you're done, take that pile and either toss or donate them — this will cut back on clutter and streamline things for the next holiday season.
This article was originally published on Dec. 28, 2016.