Talk about an enchanting way to celebrate the holiday season! Warner Bros. Studios in London opened up the doors to their one of a kind "Harry Potter" movie set and hosted a special Christmas dinner for some lucky Harry Potter fans last week.
The pricey event (£240 or about $304 per person) sold out almost immediately, but one guest was able to share stunning pics from the dinner, giving left-out muggles around the world a glimpse at the magic inside.
Destiny Blue, a London-based artist, posted about her experience at the dinner on Imgur and the photos have received over 788,000 views so far.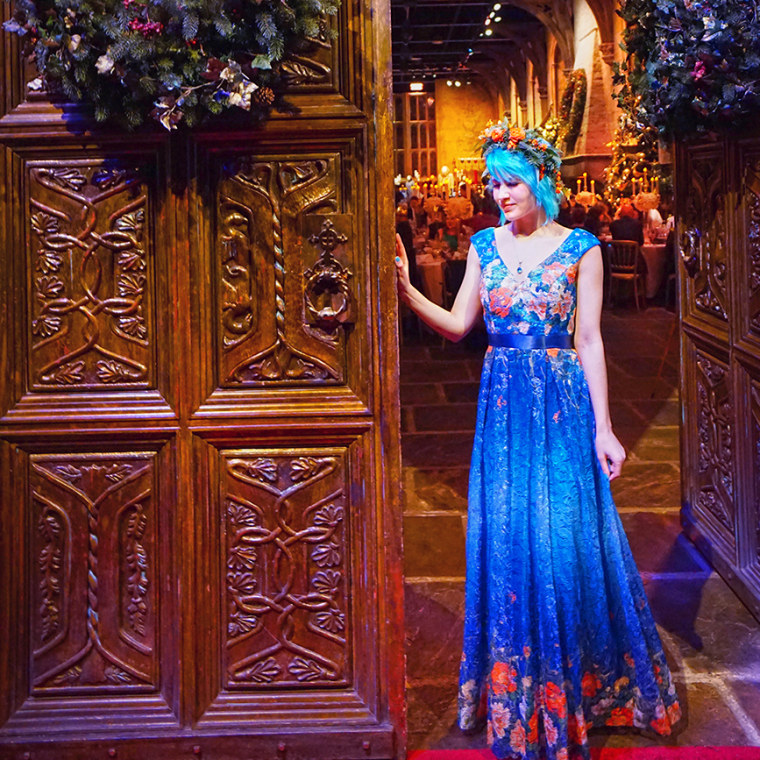 Blue wrote that the Great Hall, which was decked out in Christmas decorations, took her breath away when she first stepped in.
RELATED: This 'Harry Potter' themed Christmas tree is spellbinding — take a look!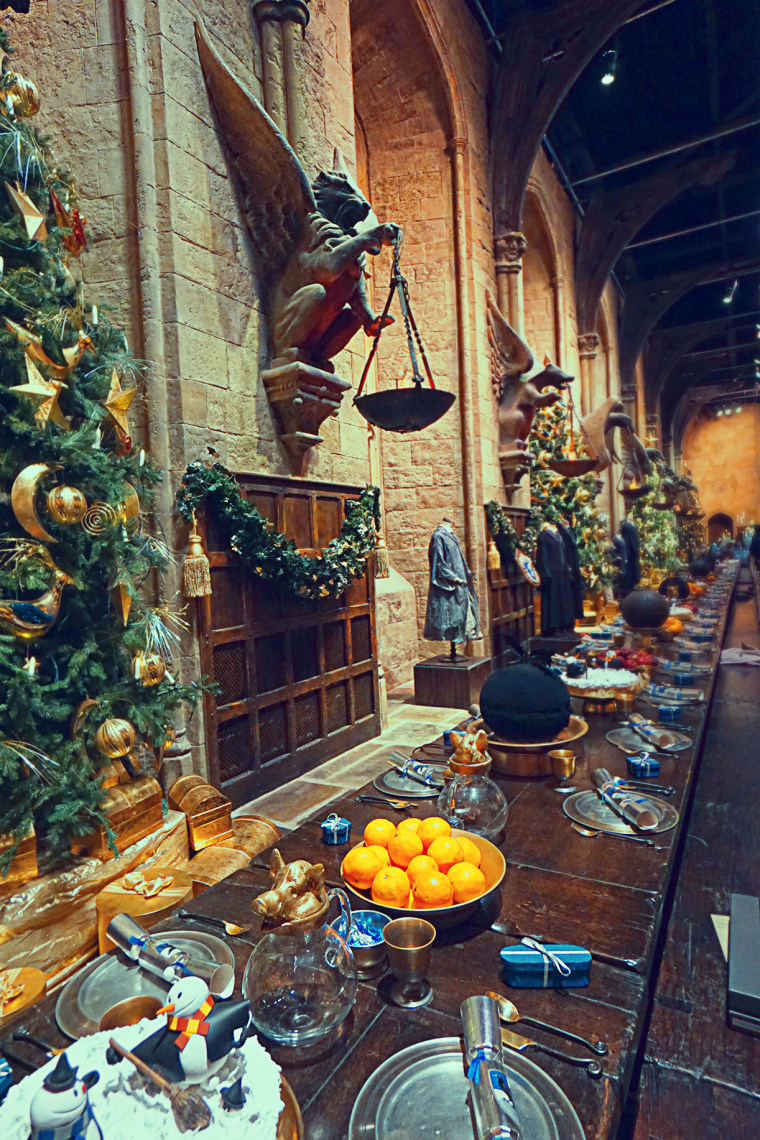 Each place setting featured a wand of the guest's choice. Blue chose Hermione's, adding that she admired the character's determination.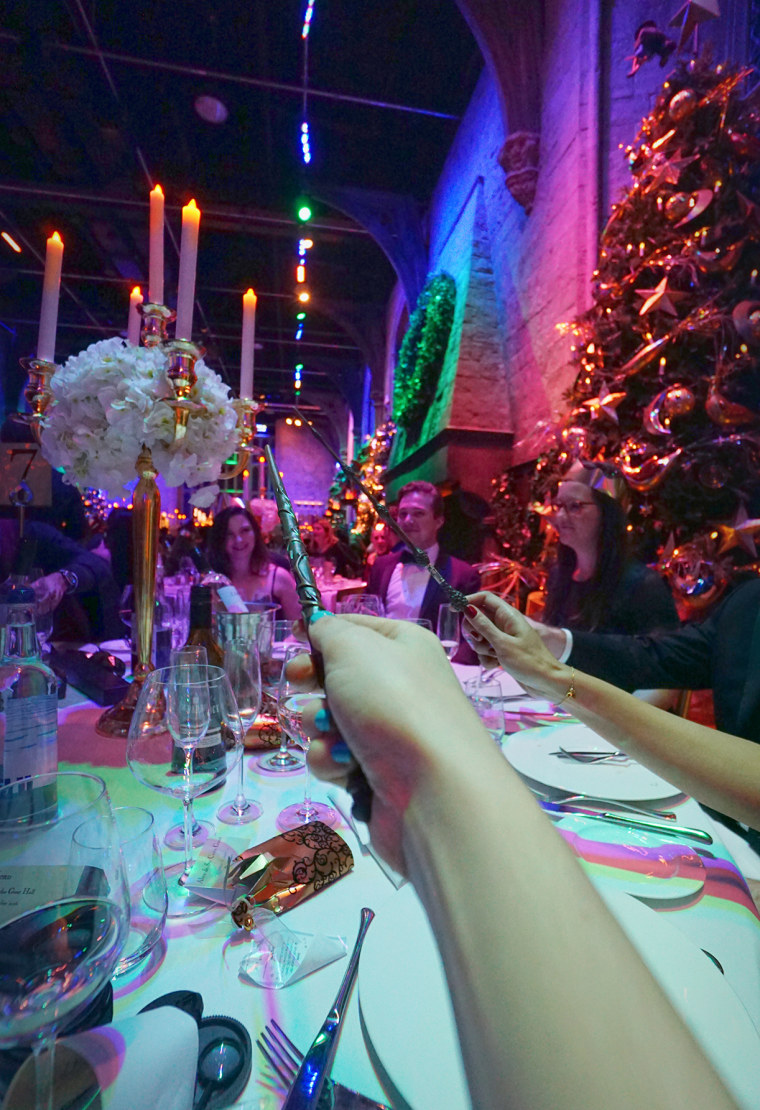 Meat and vegetarian options were available on the dinner menu with the main dish options including roast turkey with cranberry and sausage stuffing or roasted squash. A selection of desserts included Christmas pudding with butter sauce and Black Forest trifle with cherry shortbread. Blue admitted that the food was the only disappointment of the night, adding that the portions were so small, it didn't really fill her up.
RELATED: Parents create a magical Harry Potter themed nursery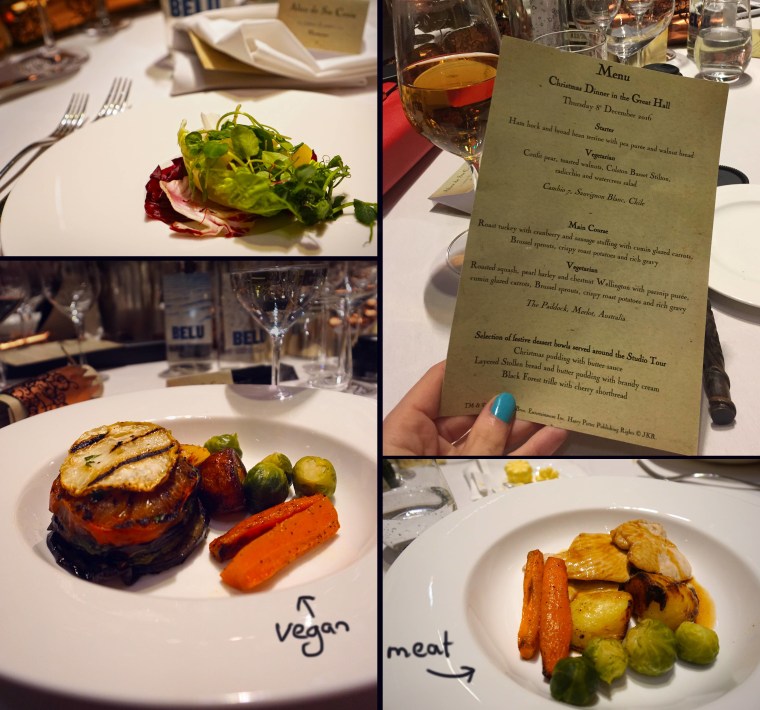 At one point during dinner, the doors flew open and some death eaters entered. "We battled to regain control," she captioned one picture. "Don't worry, I left him stunned, not dead."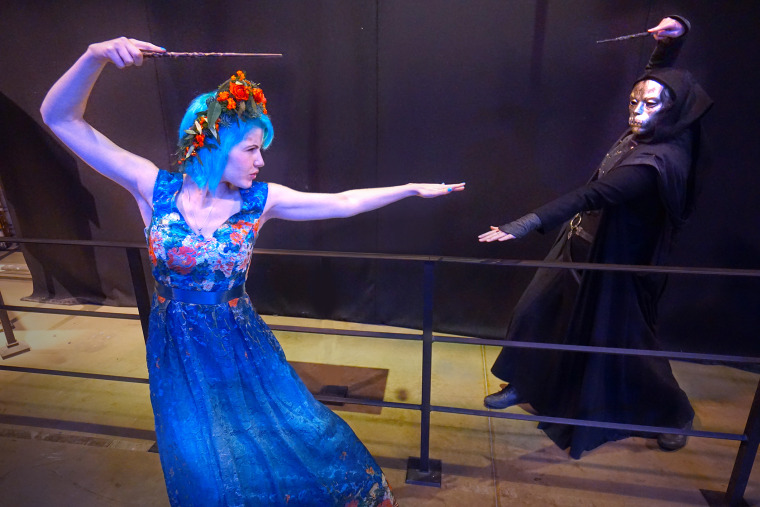 After dinner, guests received a studio tour, stopping at the Gryffindor common room, Dumbledore's office and Platform 9 ¾.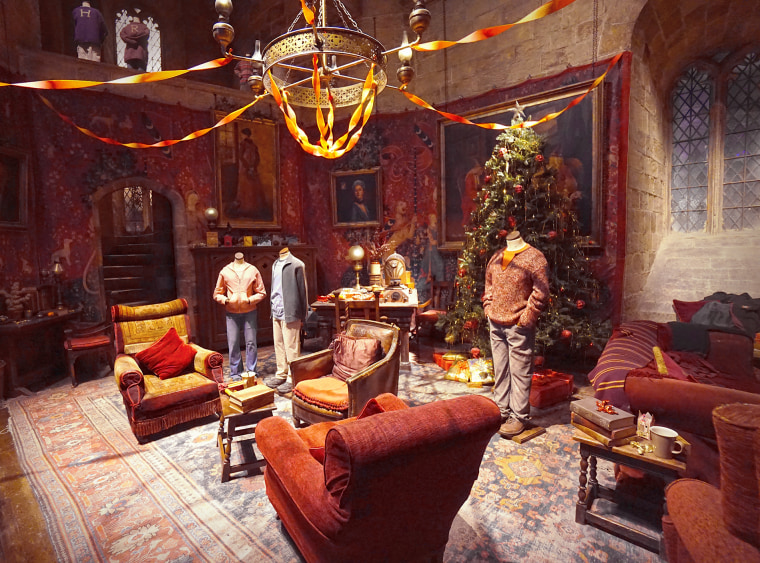 The final activity of the night included a party in the lobby, where attendees danced the night away under pictures of the film's cast members who were there in spirit.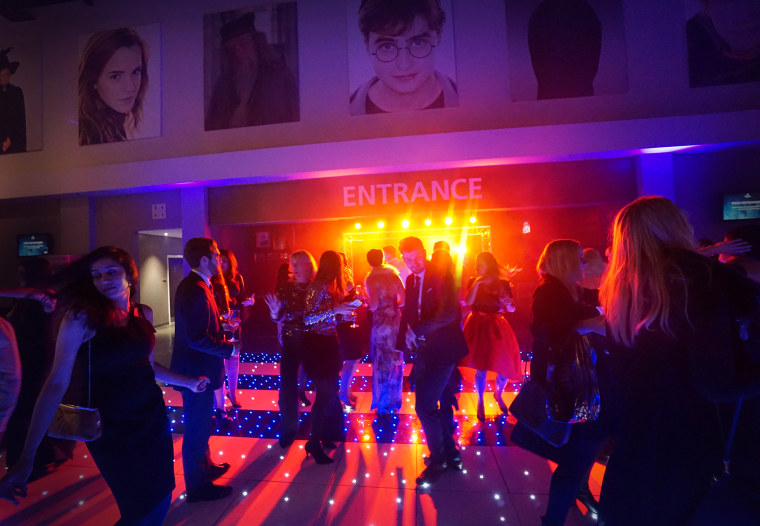 RELATED: Mommy Magic! Son's cut transformed into Harry Potter lightning scar
"The word 'magical' is often overused," Blue wrote. "But if I can't use it about this experience then when can I use it?!"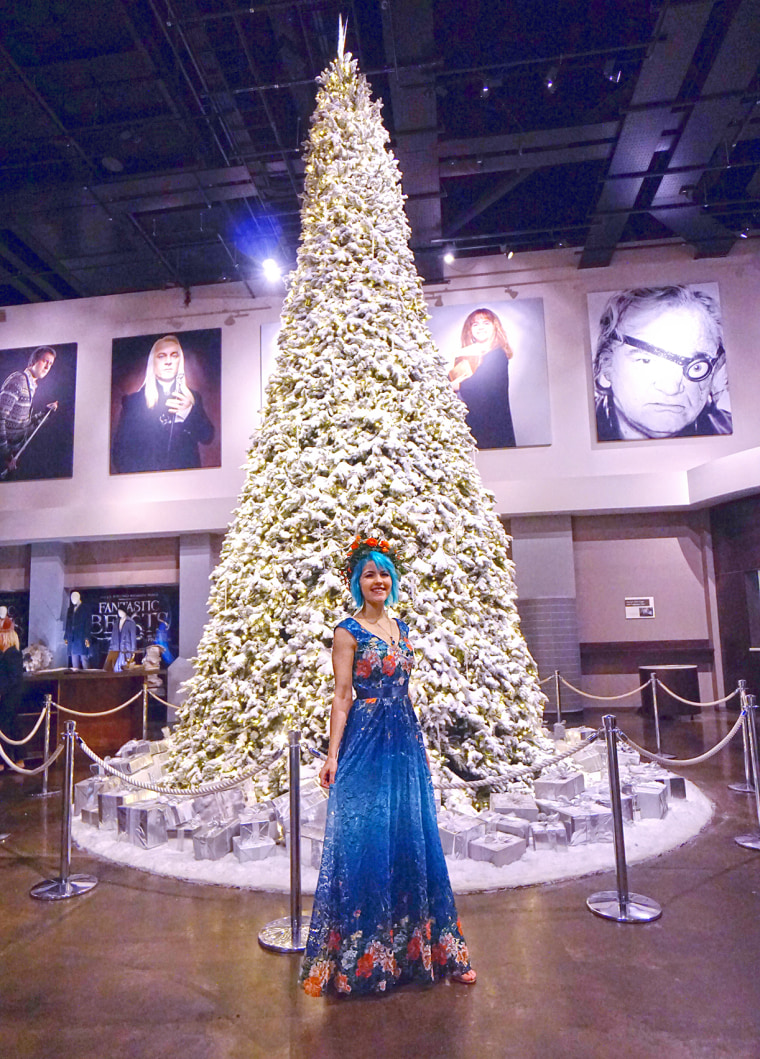 Find more of Destiny Blue's work on her Deviant Art and Facebook pages.