Netflix's "House of Cards" is returning for its sixth and final season on Friday, and there's a new commander-in-chief in office. Claire Underwood, played by Robin Wright, will be the first female president in the country on the show, and interior design website Modsy reimagined what her Oval Office might look like.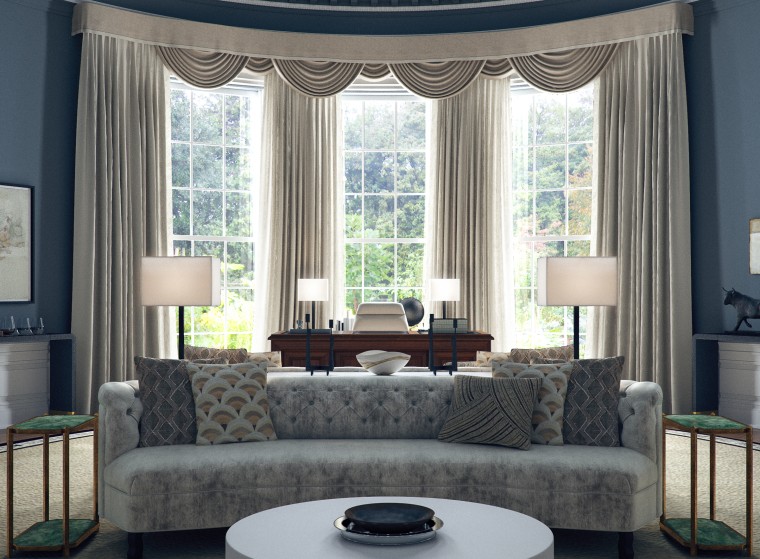 The team used the character's personality and wardrobe to come up with the design, said Alessandra Wood, Modsy's director of style. "We selected furniture pieces with clean lines, structured forms and minimal detailing which you can easily see depicted in the outfits of this season's trailer," she said.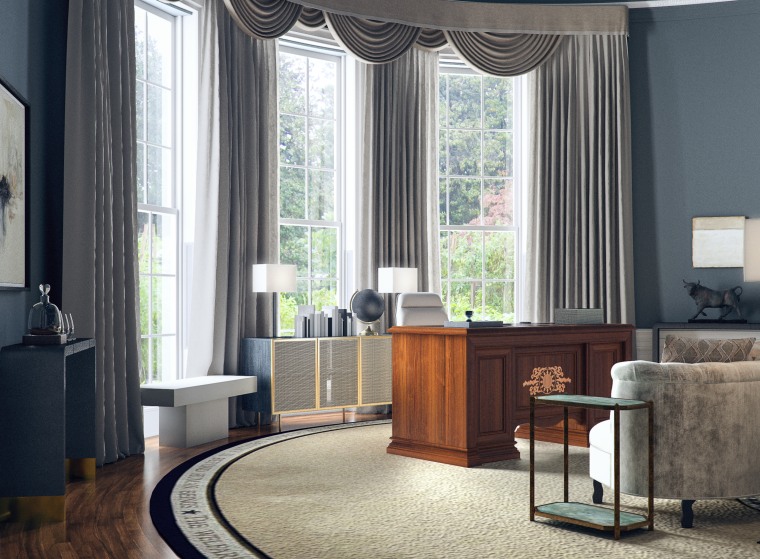 One thing they left out was personal photographs. "Claire would want zero indication of her late husband Frank and would not honor him in any capacity," Wood said. But there are lots of mirrors so that she could honor herself and reflect on her rise as president.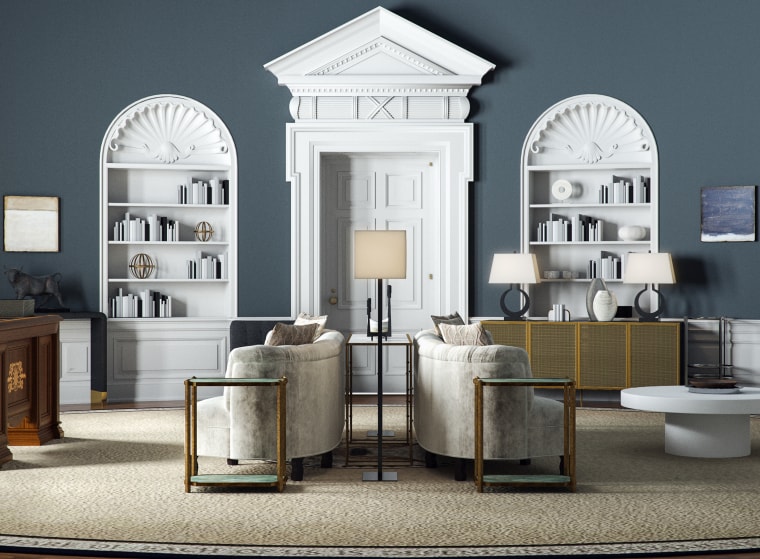 The room is divided into two sections: one sofa facing the desk, while the other faces the fireplace. "For Claire, we thought this was an interesting way to nod to her duality of character," Wood said. "We could see Claire laying on the sofa, cigarette in hand while devising her next move."
For the chairs by the fireplace, the team used a modern leather tufted "Barcelona" chair. "We think Claire would break White House decorating tradition and incorporate the Bauhaus piece into such a traditional American setting," Wood explained.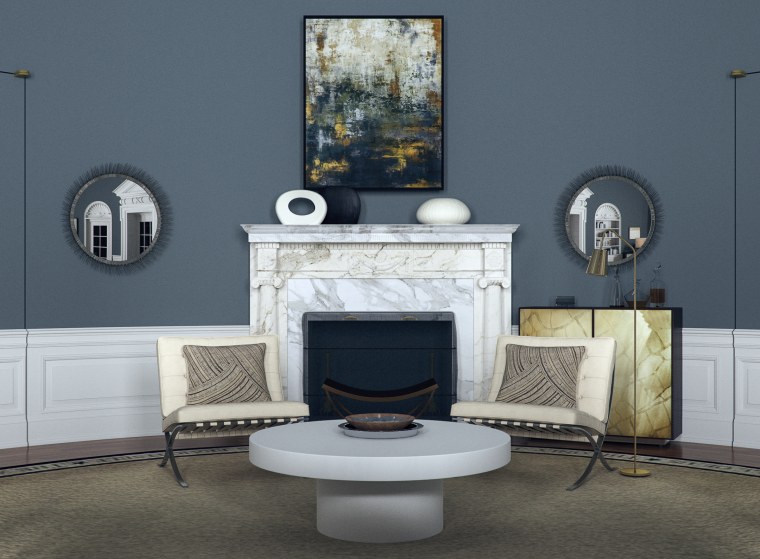 If you love Claire's style and want to incorporate it into your own home, try finding pieces with less frill and more structure, Wood said. "Don't be afraid of buying the whole set," she added. "Oftentimes this helps to make the space feel completely unified and polished. Claire is anything but eclectic—everything has a purpose."
See more of Modsy's reimagined makeovers of other TV shows: "Friends," "The Golden Girls" and "Sex and the City."