If there's one thing that comes to mind when we think of Mother's Day — after we think of our own moms, of course — it's brunch.
Now that mom's big day is around the corner, you might be scrambling to think of ways to make that Pinterest-inspired meal of her dreams actually happen. We're here to help. After thinking up a Mother's Day recipes, DIY projects and decor ideas, we've compiled our favorites to make your mom's morning a little easier, more beautiful and more delicious.
The best part? All the ideas shown here are easy and fast (yes, really), and you can recreate everything at home.
So prepare to take your Mother's Day to the next level. And remember, there's bound to be waffle batter left over. Isn't that motivation enough?
1. Start with flowers.
This gorgeous spread begins with a store-bought bouquet, which you can amp up using our tips for turning supermarket flowers into a gorgeous bouquet. From there, it's all about adding small details to keep the floral motif going.
RELATED: How to transform basic flowers into a stunning bouquet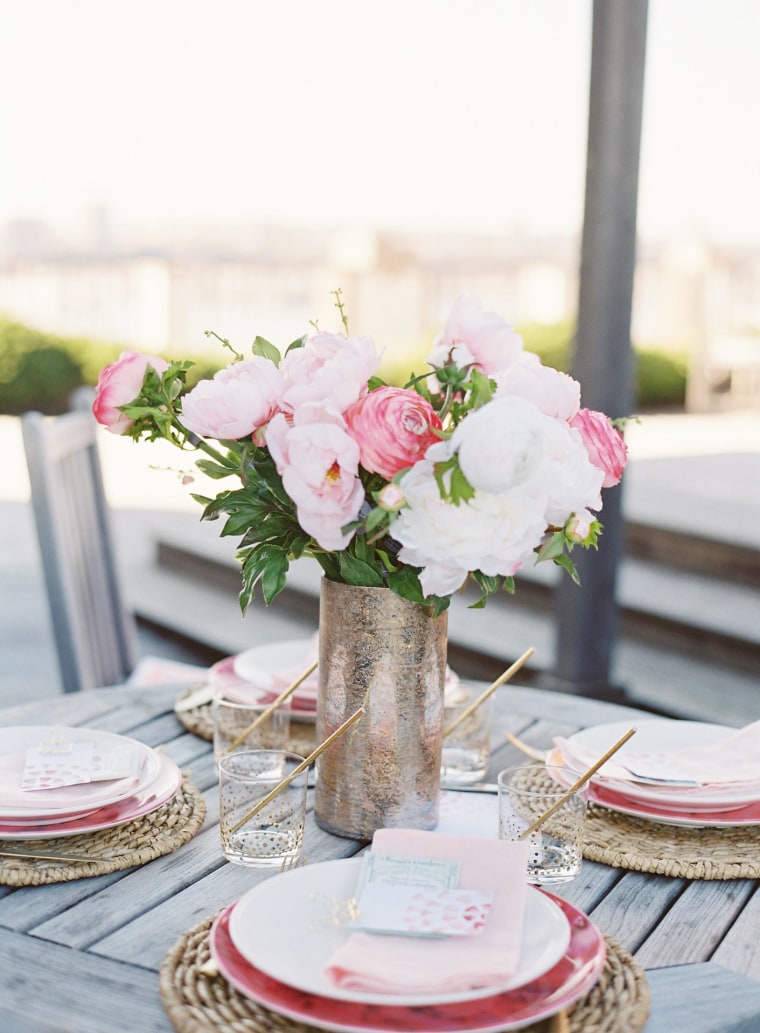 2. Keep things floral with a petal-inspired DIY.
The flower theme continues on the place cards and menus, where we used printed text on watercolor-safe paper and a simple brush stroke to mimic the flower petals. All you have to do is dab at the paper a few times in a semi-circular pattern to get your mom to praise your artistic brilliance. How easy is that? Find the detailed instructions here.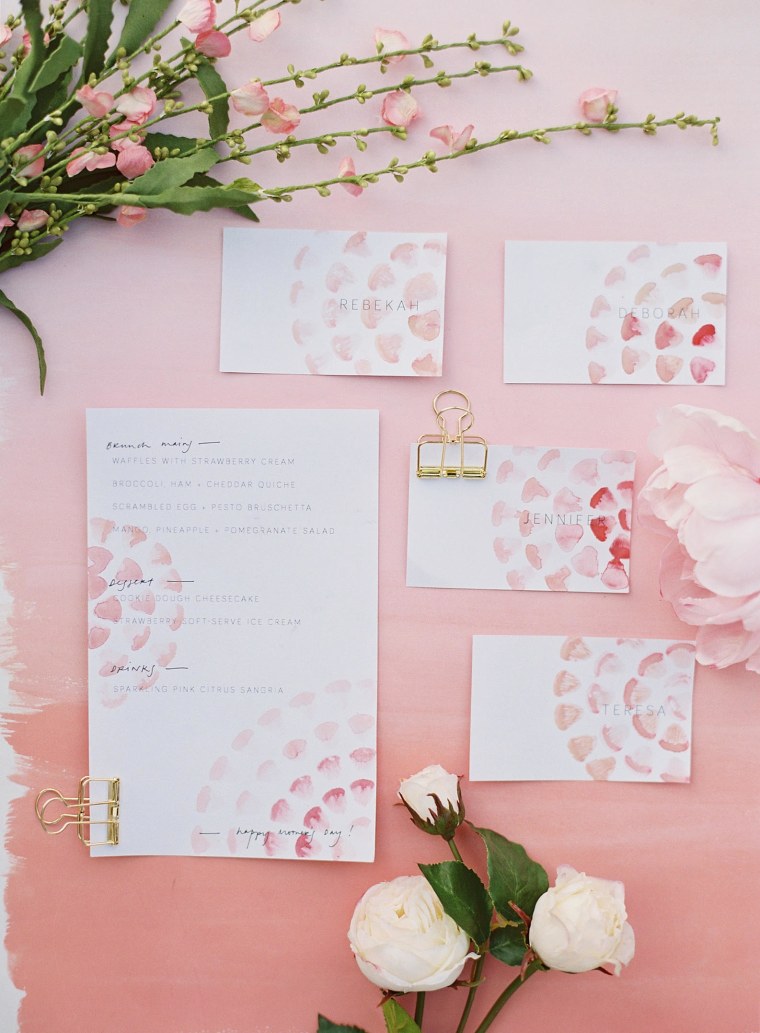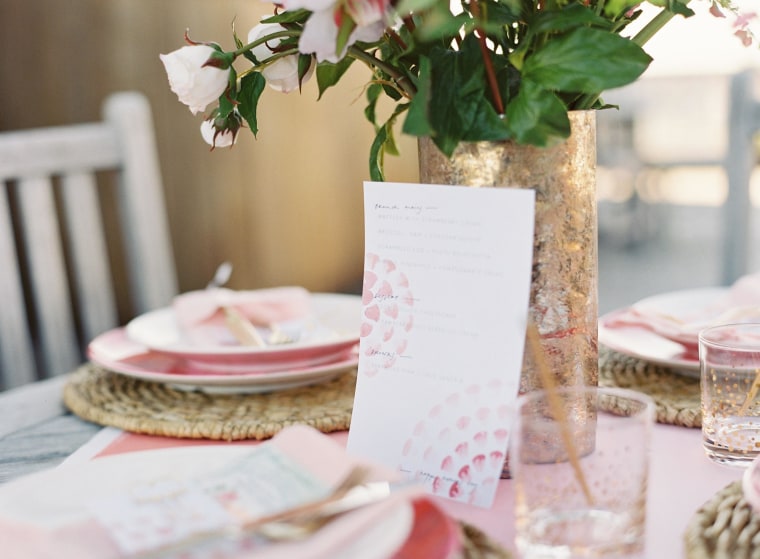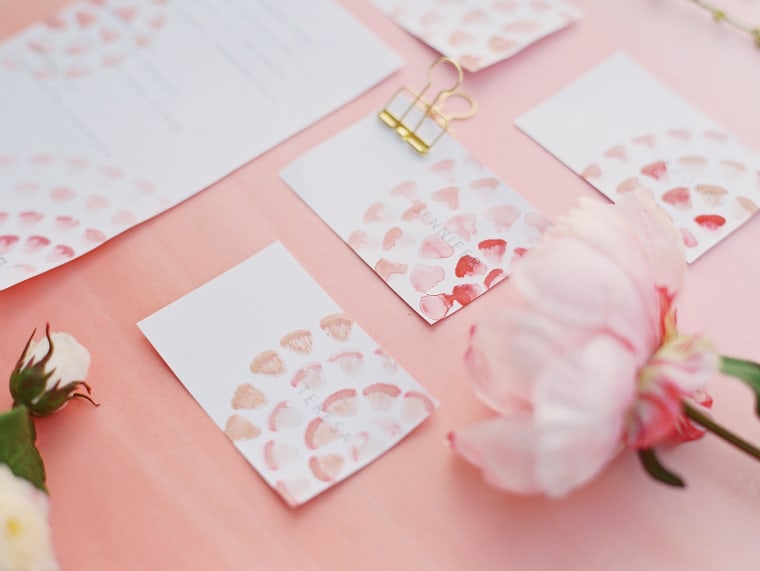 3. Printable quotes make it easy to express your love.
We know, we know. It can be hard to tell someone you love them. As an alternative to the age-old "saying it out loud" thing, put it on paper. Download and print our templates onto watercolor-safe stock, then try that brush stroke you've been perfecting since you first attempted it on the name cards and menus. Find the templates here.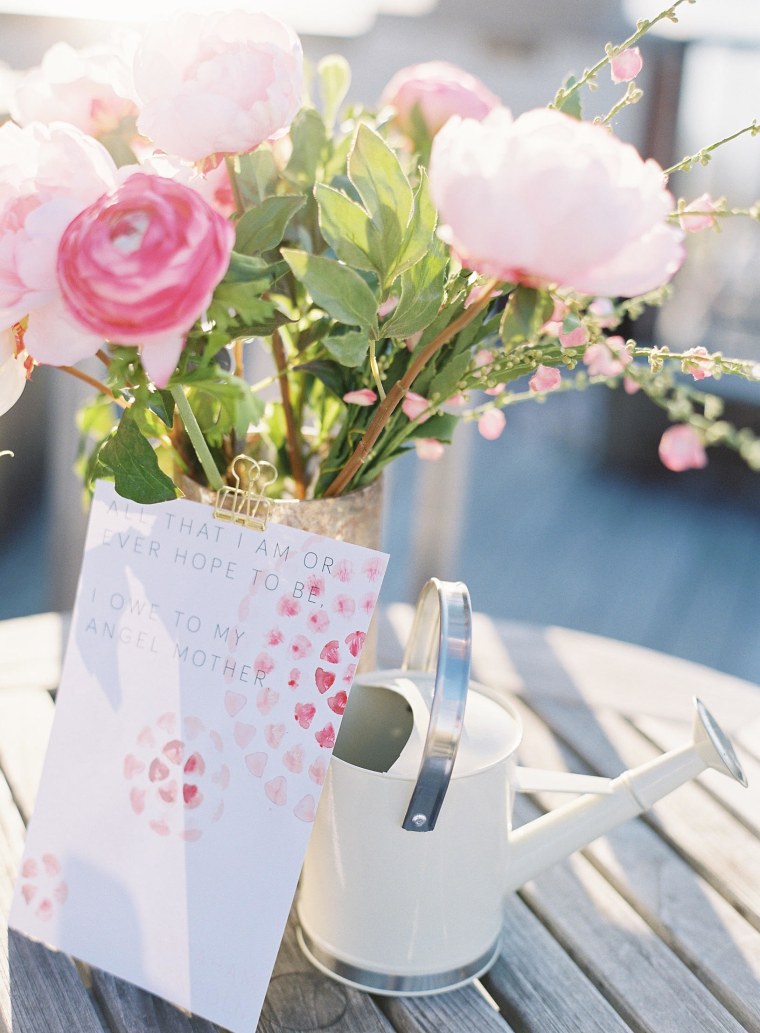 4. Seed packets liven up each place setting. (And they double as favors!)
Next up: the place settings. We stuck with a pink theme to match our chosen bouquet.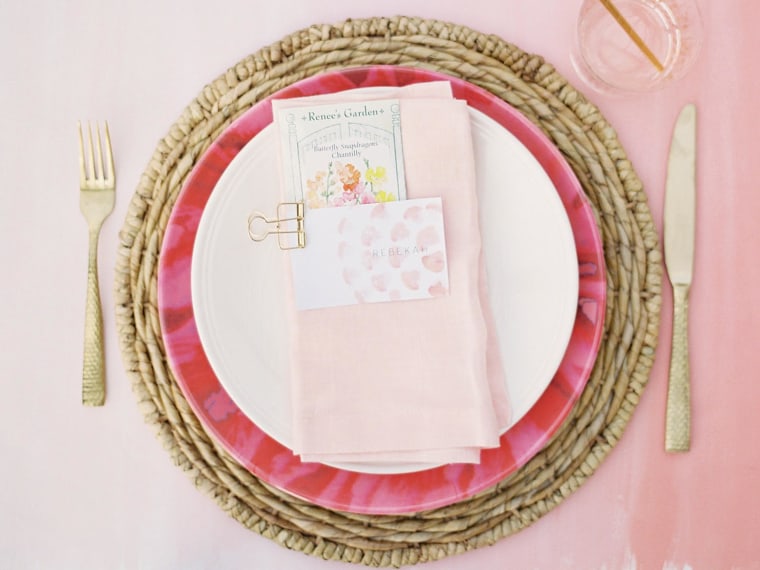 For a cheeky touch that's mom-inspired, we tucked seed packets behind each place card. The packet illustrations match our pink tablescape, but more importantly, they also double as favors. (And they're inexpensive!)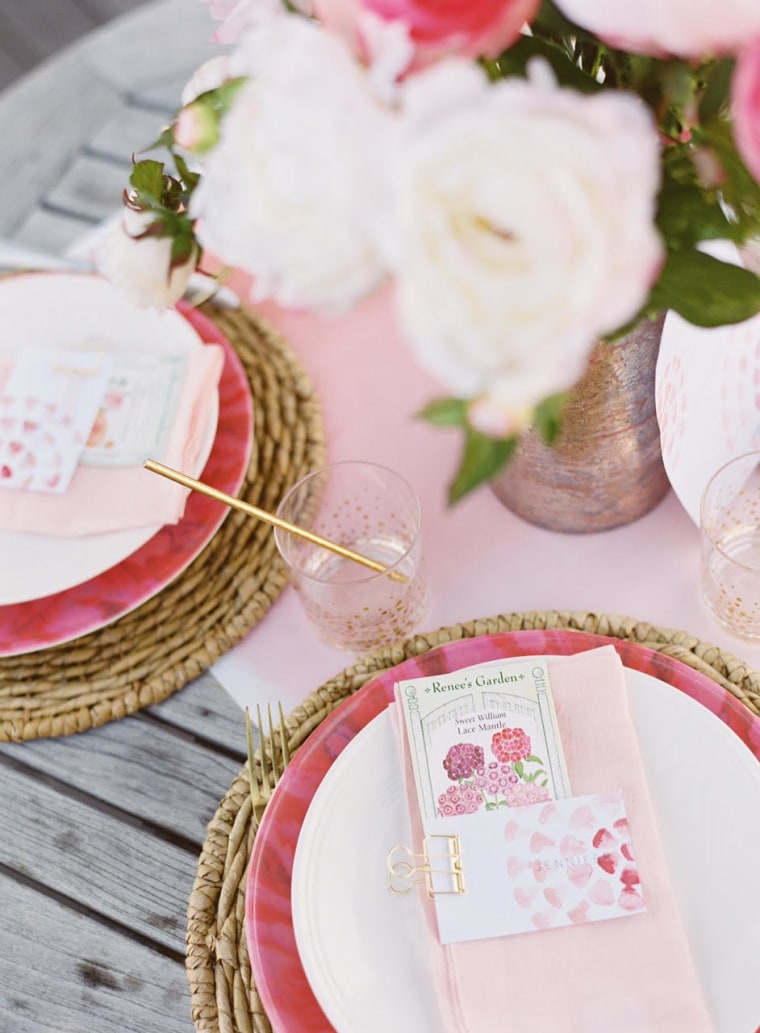 5. Next up, recipes.
Yes, this is the part with the waffles. But we've also got tons of other deliciousness for you to try, including Al Roker's delicious quiche recipe and a whole slew of mouthwatering sides, fruity salads and over-the-top desserts. Cookie dough cheesecake, anyone?
Check out our full round-up of Mother's Day brunch food here.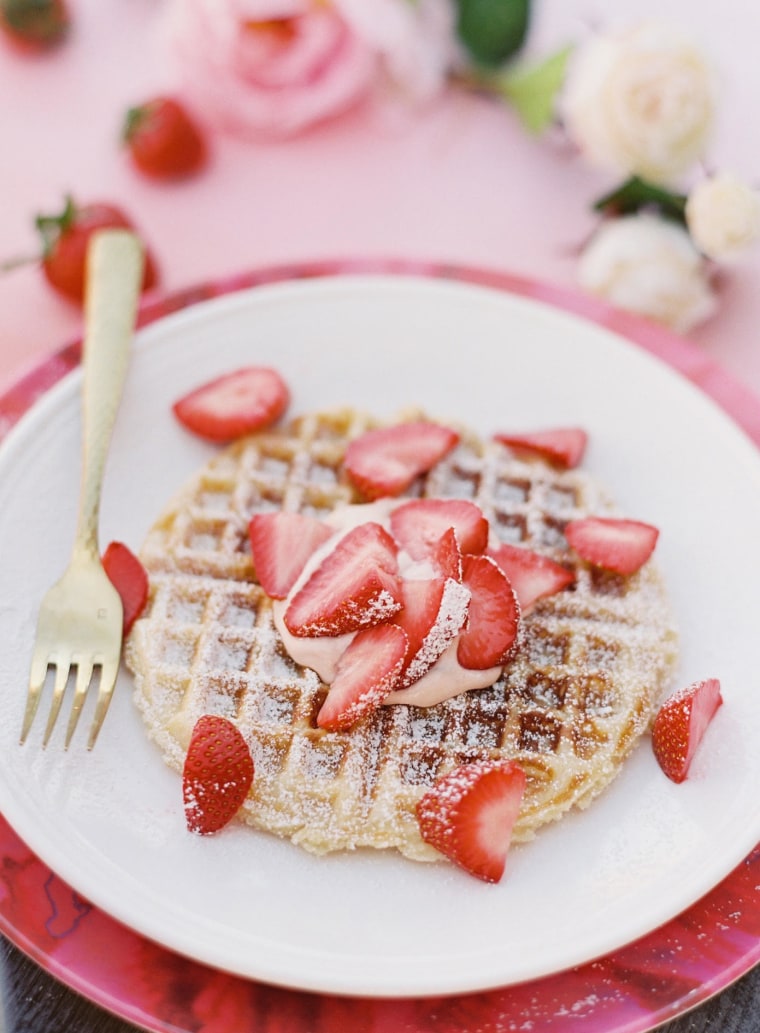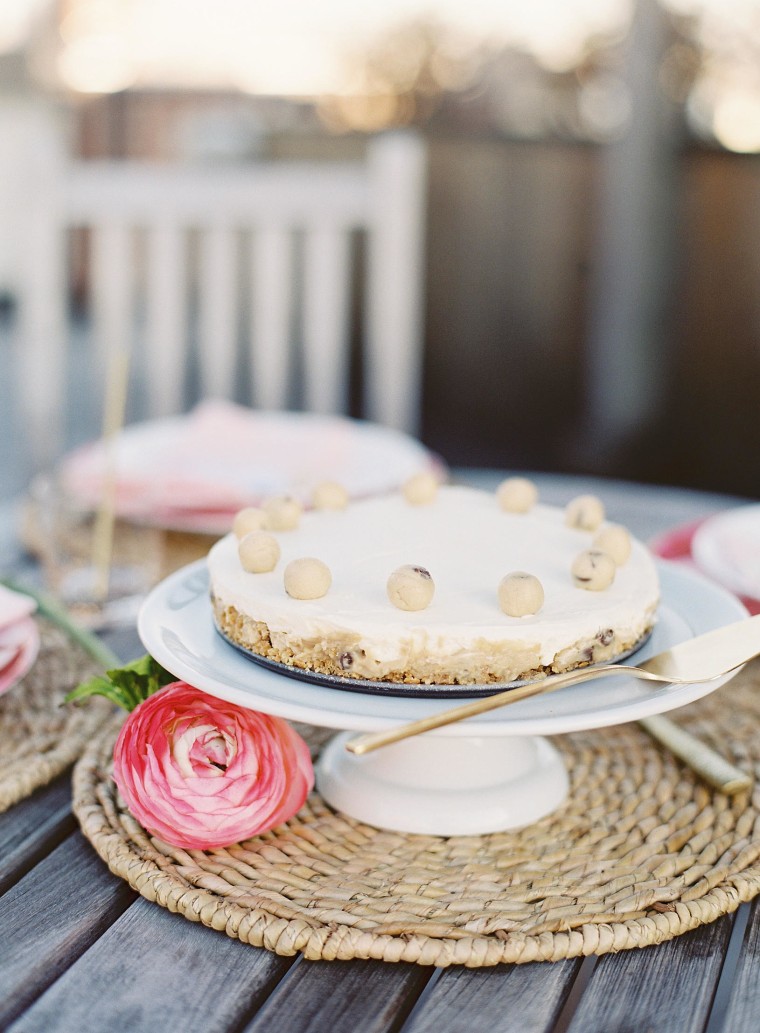 6. Enjoy!
Happy Mother's Day, moms of the world!