They share a home, run a growing business and raise a family side-by-side, but HGTV stars Chip and Joanna Gaines know that it takes more than staying close to make a marriage successful.
It takes work — and, as these two have demonstrated for four seasons on "Fixer Upper," they're not afraid of hard work.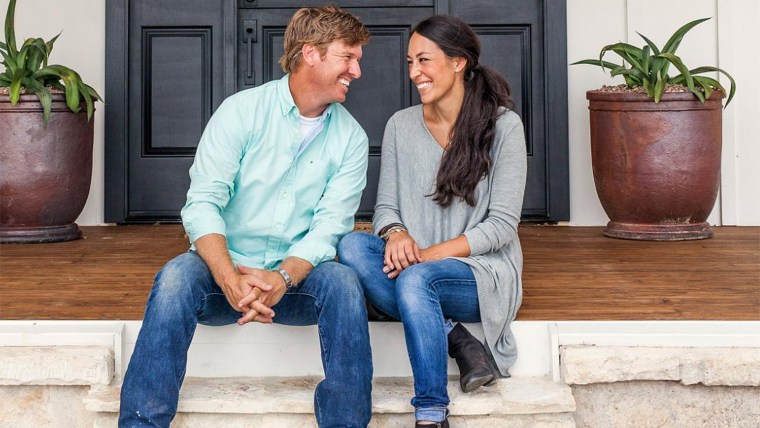 In fact, Chip calls hard work their "secret ingredient," and in an interview with People, the couple explained just what that means to them.
"Marriage requires effort and time and talking and connecting," Joanna said. "You have to maintain it."
The home-renovation gurus do that by getting up before their four kids each morning to share a cup of coffee on the porch, as well as making — and keeping! — a weekly date night.
"Jo and I both made a commitment pretty early on that the two of us are the most important variable," Chip said of their devotion to each other. "If we can figure out how to be right as a couple, then obviously we a have a lot better opportunity to be right for our kids."
And there's another key to their personal success — remembering how good they had it before they found TV success.
"Even when we were broke, even when we were struggling and just starting out, with so many babies and so many diapers, it was mind-boggling — now there are times we envy those days" Chip recalled.
They keep those days alive by maintaining their roots in Waco and relishing the simple things.
"I love the smell of clean laundry," Joanna said. "Working in the garden and getting my hands dirty. Doing the dishes. These are the things that make me feel normal."
So if they ever lose the not-so-simple things and good fortune they've accumulated since gaining fame, they know they'll be just fine.
"We've got everything that our hearts desire," Chip assured. "I don't see how we could be happier."
Read more from their interview when the new issue of People hits newsstands Friday.