Got a kid who loves to create? Have so many of their art projects and nowhere to display them? Here's a fun DIY project that's perfect for your budding artist.
Teri Moore of Nashville, Tennessee, wanted to give her 4-year-old daughter a place to embrace her hobby of drawing. "As with most little artists, she has trouble keeping her supplies organized," Moore told TODAY Home.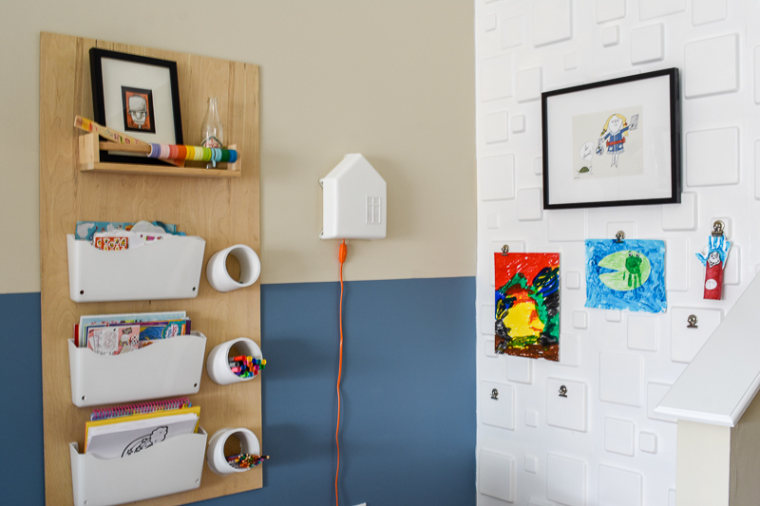 To keep her supplies tidy yet accessible, Moore created an art nook in the family's bonus room. It comes with an on-wall storage solution and magnetic 3D wall panels that allow her to hang some of the most beloved pieces.
For the supplies storage system, Moore got a sheet of plywood for less than $10 and attached a set of inexpensive file holders and 4-inch PVC piping (cut to a 15-degree angle) with construction adhesive. To make it renter-friendly since she knew they'd be moving soon, she hung it on the wall with velcro picture hanging strips — three on each side.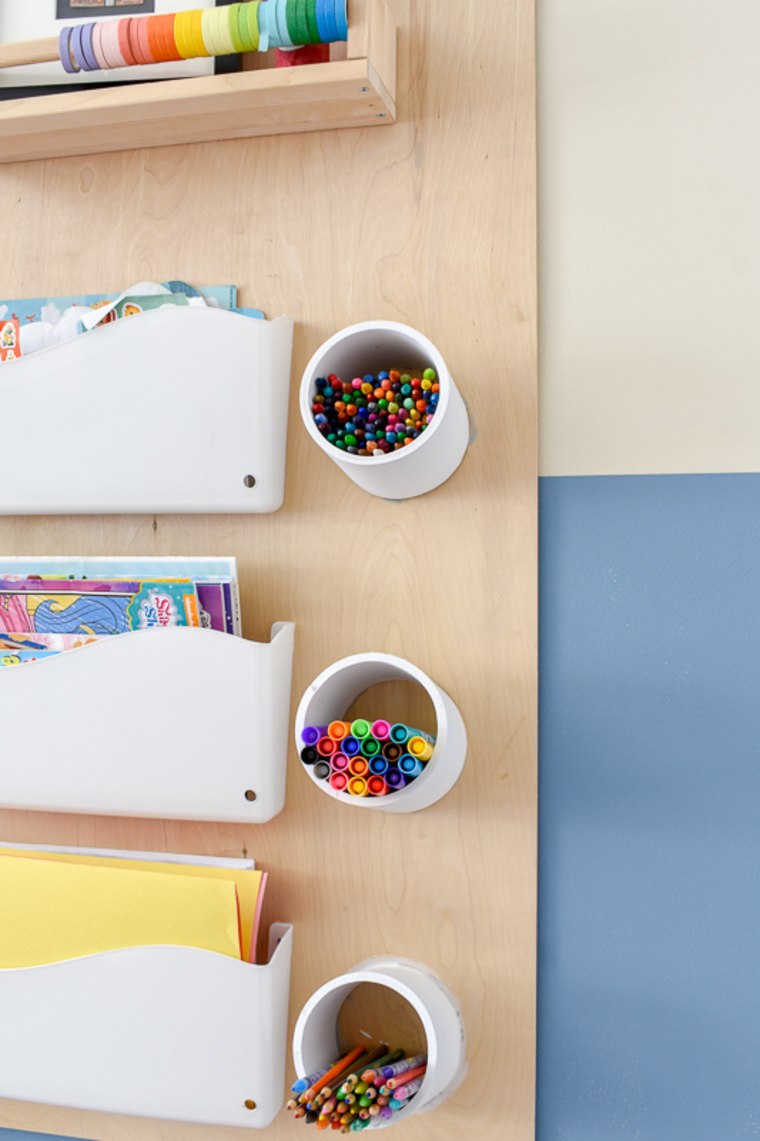 The 3D wall panels were from a company called WallArt. Moore likened the feel of them to incredibly thick cardstock. Because they're thinner than cardboard, she was able to add a strip of metal behind the panels before securing them to the wall. This turned them into magnet boards which allowed her to add magnetic clips.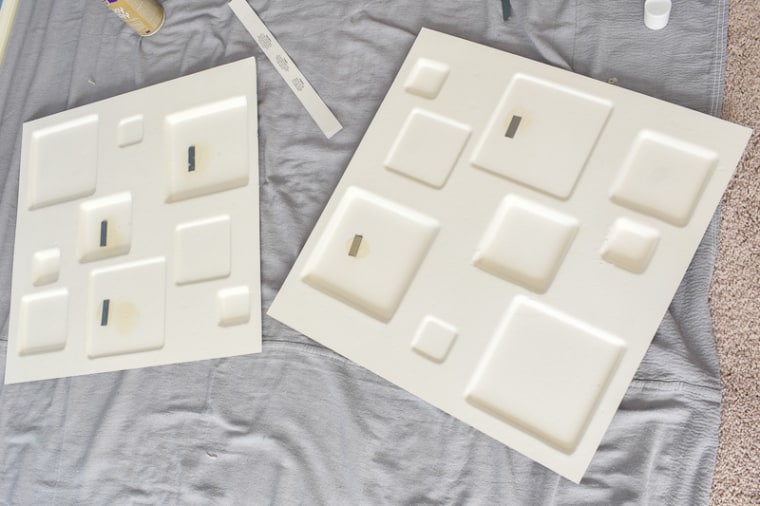 "Since the panels are paper-like, cutting them with a pair of craft scissors was very simple," she said.
And while she opted to install these panels with a brad nailer making it a more permanent fixture, Moore said she's hung these panels in a client's home using removable adhesive strips — if you need something more renter-friendly.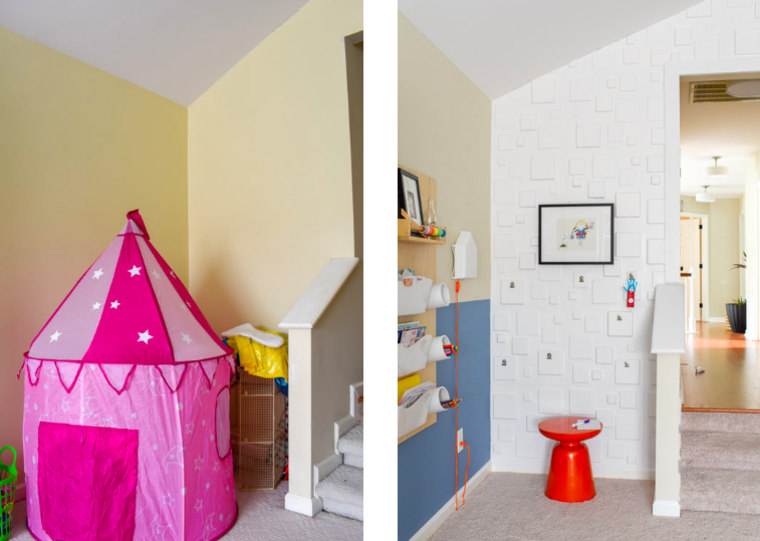 All of the supplies and decor to create the art nook cost $198, and it was a total hit with her daughter, Moore said. "She loves that she can create any time she wants without having to ask an adult for assistance accessing her crayons, markers, craft paper, and coloring books."
See more pictures and tutorials at Moore's design blog, T. Moore Home.