Do you just love a good scare? While staged haunted houses are fun, why not stay in a real one? That is, of course, if you dare! Below, see some of the scariest homes available for rent on Airbnb, and find out more about the history of these haunted abodes.
1. Haunted Castle House, Brumley, MO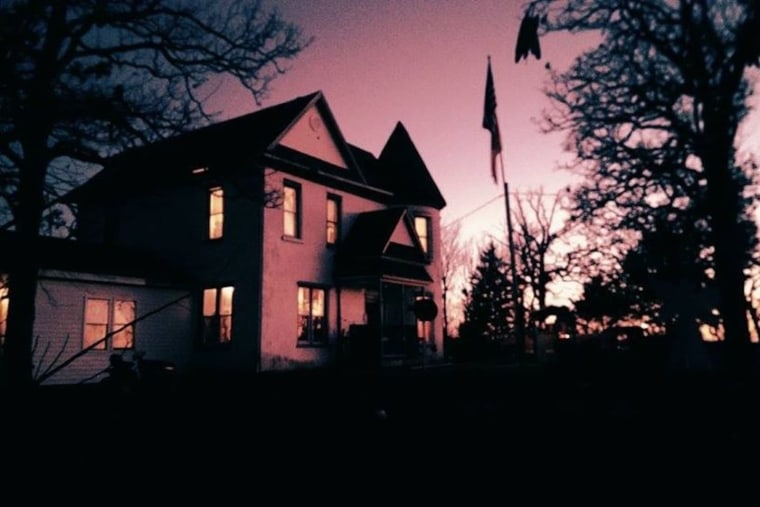 This 169-year-old Victorian house was named one of the most haunted homes in the Midwest, according to the listing. Featuring four bedrooms and two baths, it can accommodate up to eight, but just make sure everyone who dares to visit is okay with a little paranormal activity. The place has been a hospital and funeral home in the past, and the owners write that they can't promise you won't experience a ghostly encounter. If you're feeling courageous, feel free to visit the cemetery in the back garden when you need some fresh air.
2. The Manor Master Chamber, Saint Paul, MN
Voted the most mysterious house in Saint Paul by Pioneer Press, this spooky castle-like dwelling will provide quite the backdrop for your ghost-hunting explorations. The rental is for the master suite, which includes a bathroom, laundry, closet and exercise machine. However, visitors will also have access to other areas of the house including the kitchen, living room and courtyard.
RELATED: Eiffel Tower: Here's how you can rent it through HomeAway
3. Parks-Bowman Mansion: The Haunted Bedroom, New Orleans, LA
Care to share a room with a ghost? According to the listing, some guests have said that they've seen a young girl in a yellow dress from the 1890s in this bedroom rental. But the owners do add that she's very shy, so you might not see her. If she doesn't say hi, you can still get your scare on while out and about in the city — New Orleans has plenty of spooky cemeteries and haunted places to visit.
4. Historic Ghost Cottage, Savannah, GA
Officially named "Laura's Cottage," this home from 1799 is said to feature a ghost — named Laura, in case you didn't catch that — who lived there for 50 years. According to one report, she occasionally comes out to do things such as flicker lights or open up windows. This one bedroom, one bath can accommodate up to four people, and also was used in the filming of Robert Redford's drama, "The Conspirator."
RELATED:You can now rent the 'Full House'! See inside
5. Civil War Farm House, Gettysburg, PA
Want a little history lesson with your overnight experience? According to the listing, this farmhouse was used as a Civil War field hospital following the Battle of Gettysburg in 1863. The rental is for a private bedroom in the home, and the owner — who lives there as well — says while she's the only living host, there are many others who reside with her. She adds that she's happy to share stories with you, and notes that all the ghosts are friendly.