When it comes to great themes for holiday trees, Kathryn Burnett of Seaham, England, might have won 2016. Over 117,000 people have shared pictures of her Harry Potter-themed Christmas tree on Facebook, and it even got the Twitter stamp of approval (aka, a "like") from the one and only J.K. Rowling.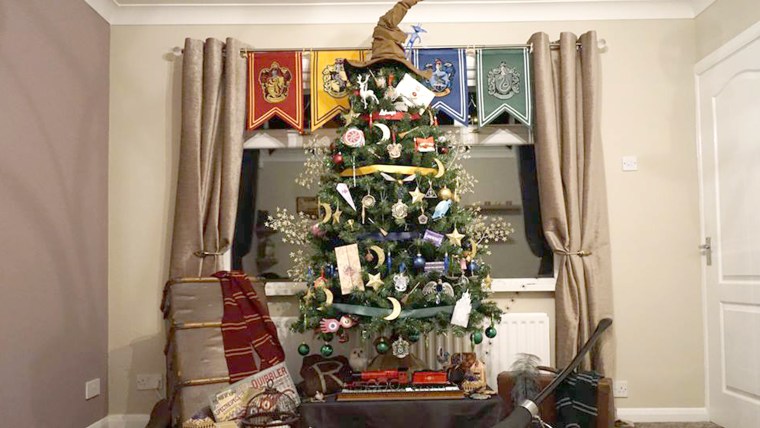 Ornaments inspired from the books and film adorn the tree. A lollipop from Honeydukes, Harry's glasses and even the Golden Snitch are among the trinkets and decorations nestled among the pine branches.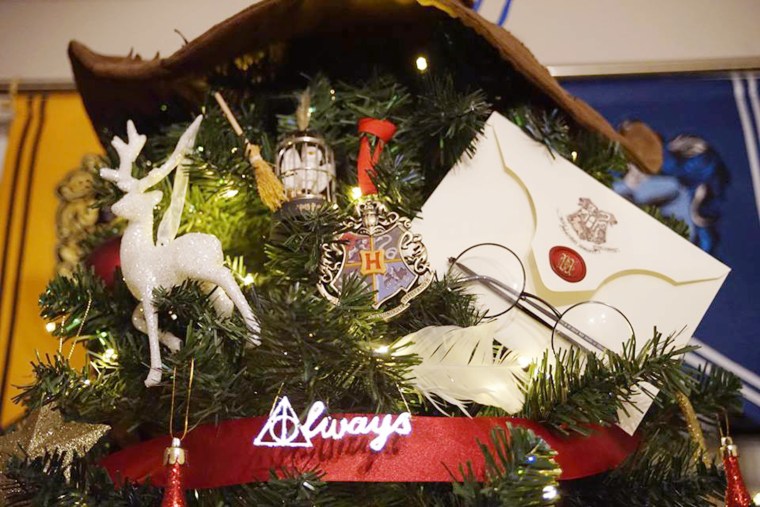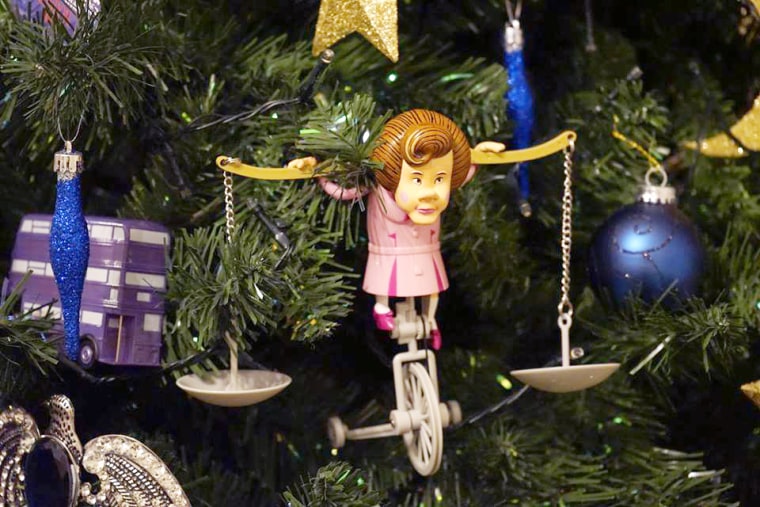 The theme also spills out onto the floor with things like luggage, wands, Hedwig the snowy owl and scarves surrounding the base.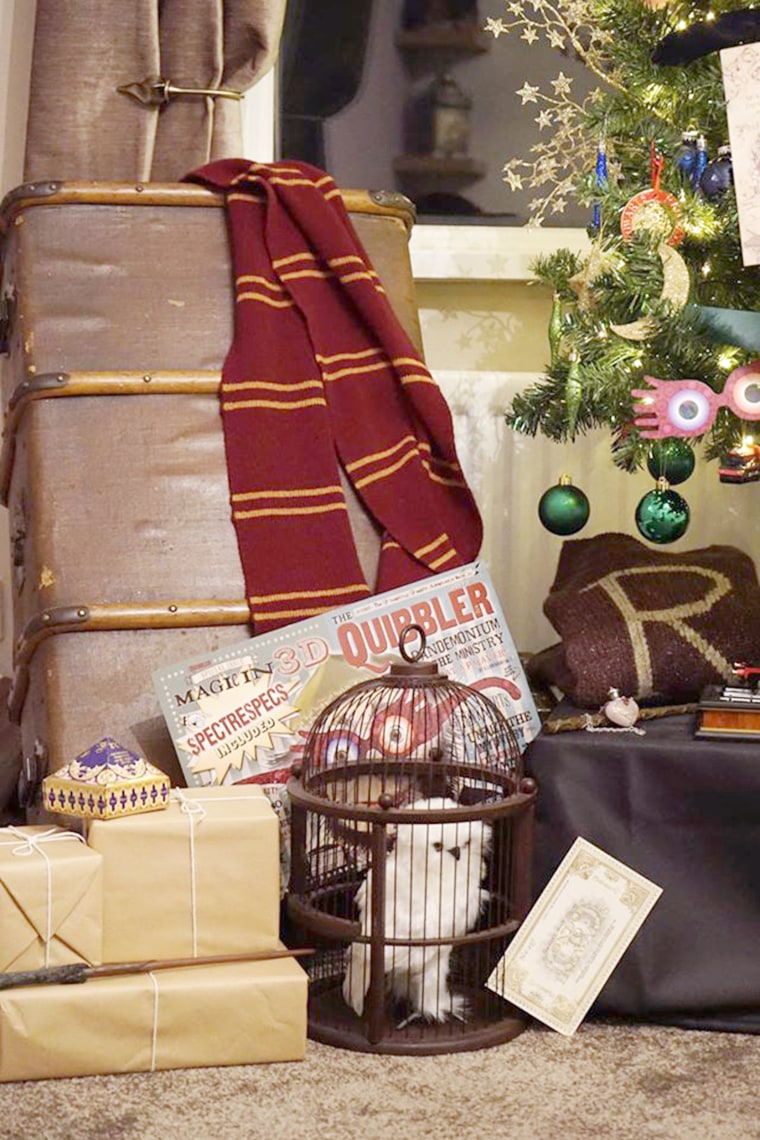 RELATED: Author paints 1st page of 'Harry Potter' on a wall — and it's amazing
And one of the best parts about the entire tree? The Sorting Hat — an enchanted hat that sorts students into Hogwarts houses — that replaces a traditional Christmas star at the top of the tree. Look closely and you'll notice a Cornish Pixie pulling the hat, which Burnett admitted to BuzzFeed was her favorite decoration.
Behind the tree hangs assorted colored ribbons and crests representing each of the Hogwarts houses, even though Burnett says she's a proud Slytherin.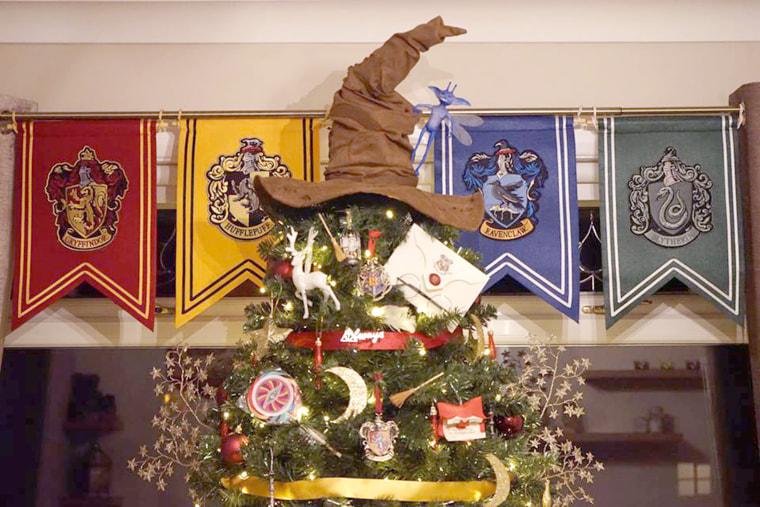 RELATED: Expecto Patronum! 'Harry Potter' fans can now discover their own Patronus
According to her interview with BuzzFeed, it took Burnett about eight hours to decorate the tree. "I have a good collection of all things Harry Potter and I was sitting one day thinking it's a shame I keep them all in boxes in a cupboard," she said. "Then I thought, 'Wouldn't it be fun to have a HP-themed tree?'"
Strangers are raving about the tree on her Facebook album, and Burnett said she didn't really expect the response it's been receiving.
"To me it's just my little tree and display with everything I love on it," she said. And as it turns out, a lot of other people share the same love.