Halloween is days away! Is your home ready? If not, Martha Stewart is here to help!
The home expert stopped by TODAY to show three pumpkin DIY projects that you can pull off well before Halloween. Happy decorating!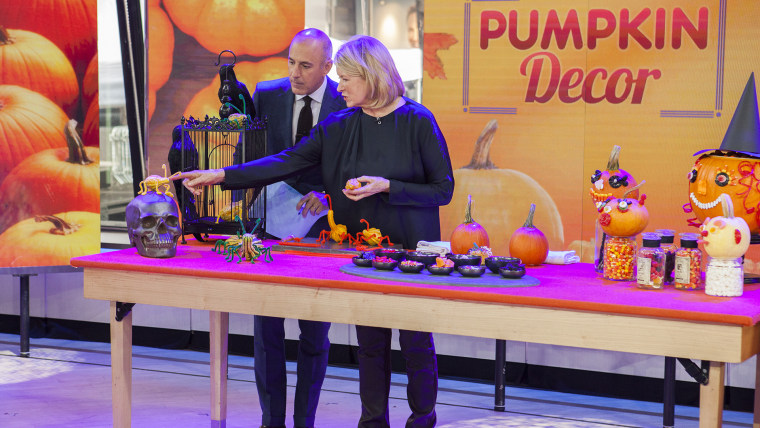 RELATED: 10 amazing Halloween party ideas you can steal: Recipes, pumpkin stencils, easy DIY decor
Gourd bugs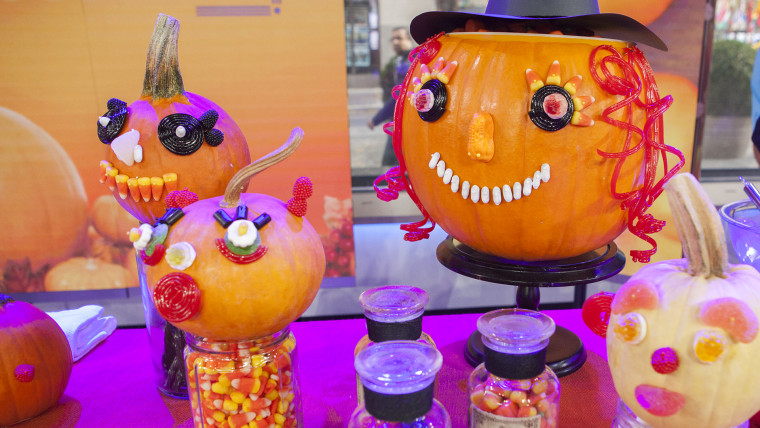 Something cute is crawling your way! Give gourd decorations new life this fall with this DIY. Prop up their oblong shapes — naturally reminiscent of bug bodies — with six or more legs, and then top with antennae.
Instructions:
To make the legs, cut 4-inch-long pieces of doubled-up pipe cleaners.
Make antennae using shorter lengths of pipe cleaners.
Using an awl, poke holes in the gourd for legs and antennae. Put appendages in place, curving the ends of legs for feet.
Pumpkin cooler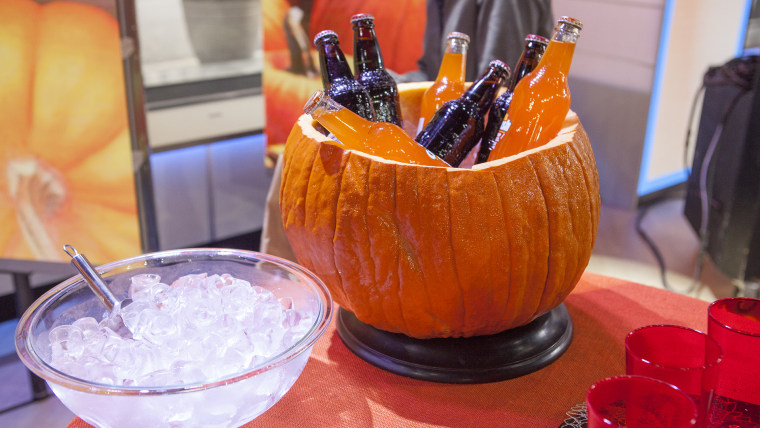 Having a Halloween party? Take advantage of a pumpkin's shape and use it as a receptacle for drinks.
Instructions:
Choose a large, wide pumpkin and cut off the top third with a serrated knife.
Scrape out pulp and seeds.
Line with a glass or plastic bowl to prevent it from becoming waterlogged. Finish by filling the bowl with ice and bottled drinks.
Creepy candy pumpkin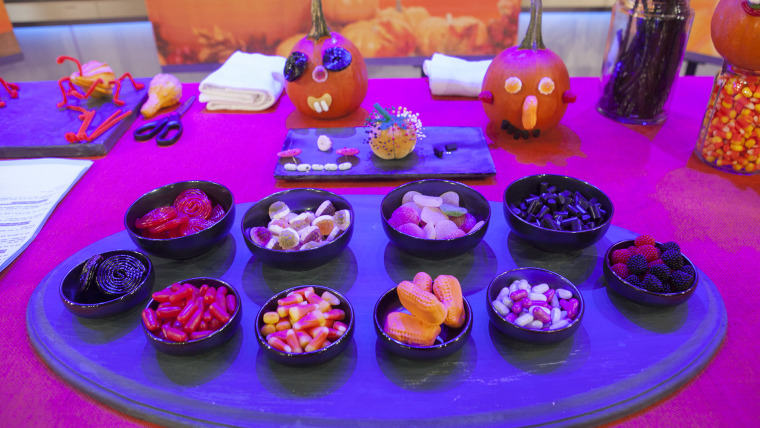 Need a simple, no-carve pumpkin decorating idea? Look no further!
Instructions:
Chew treats are easy to bend and snip, and they stay in place with ball-head straight pins. Choose ones that match the color of the treats so they aren't too noticeable.
For hard candy, attach pieces with hot glue.
Looking for more Halloween decorating inspiration? TODAY.com has you covered! See 10 amazing Halloween party ideas in this interactive video — just click the white circles for more info on all the elements: