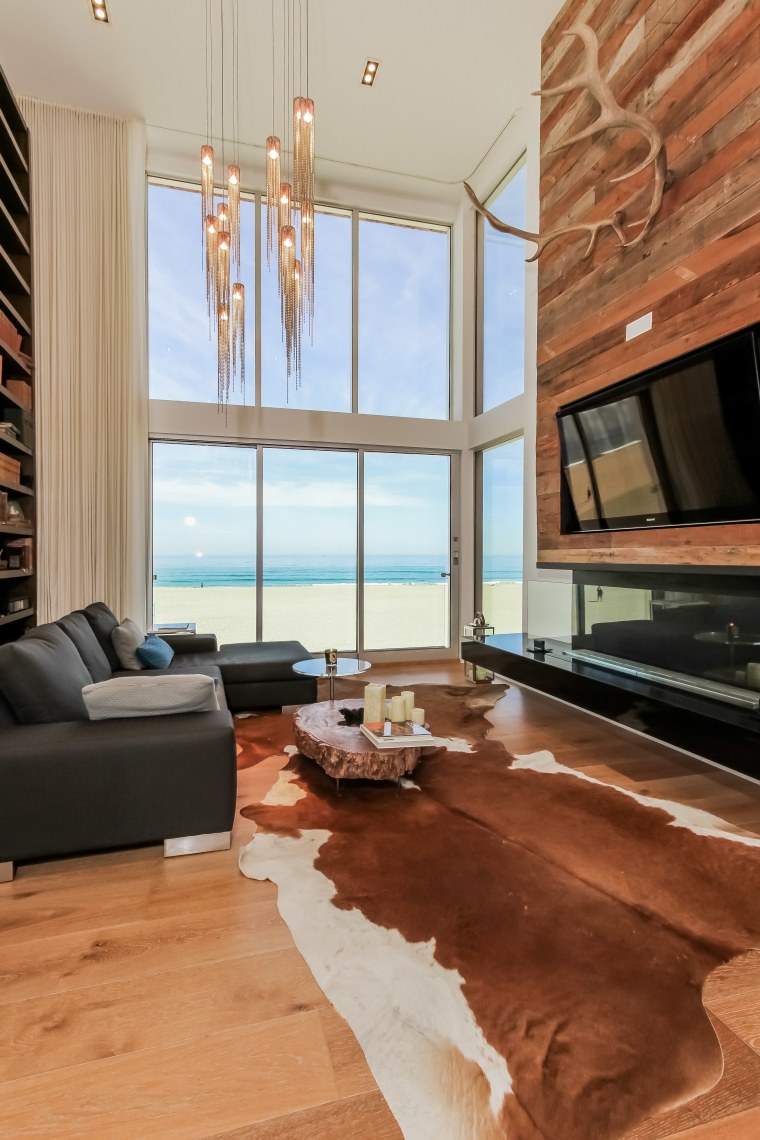 1 Ironsides St. Apt 9, Marina Del Rey, California
For sale: $2.795 million
The hairdressers who own this beachfront condo gave it a face-lift. And color. Really, a whole makeover.
The 1970s unit has a prime location on a wide, private stretch of beach, near the harbor on a peninsula. You can walk to trendy Abbot Kinney and Venice, or open the accordion-style windows and let the ocean breeze blow through the living room.
The current owners bought it in 2010 for $950,000.
"It was pretty much a big mess," said agent Carrie Berkman Lewis, who holds this listing for Partners Trust. "The woman had lived there for many, many years. There was a lot of deferred maintenance. They took it down to the studs and rebuilt it."
Now the owners want to sell it for nearly three times what they paid.
The building is scheduled to get an exterior face-lift as well, but it's not finished yet. Inside, the home feels like a high-end loft, with a kitchen designed and built in Italy and installed on-site.
It also has environmentally friendly touches, such as insulation made from repurposed blue jeans. Reclaimed wood details warm up the modern interior. The fireplace is paneled with reclaimed wood, which is also used on the walls in the bathrooms, furniture throughout the home and in a built-in, floor-to-ceiling bookshelf in the living room. The owners handpicked the wood from two locations: a barn in Hollister, north of San Francisco, and a Los Angeles building that was torn down to make way for a parking lot next to Staples Center.
More from Zillow: 
Beach Boys Songwriter's Home Has 'Good Vibrations'
Beach Houses for Sale With Prime Water Views
House of the Week: Architectural Art on the Beach
Emily Heffter, a reporter and writer for Zillow Blog, covers celebrity real estate, unusual properties, and other real estate topics. Read more of her work here.