We get it, Gwyneth Paltrow. You're perfect.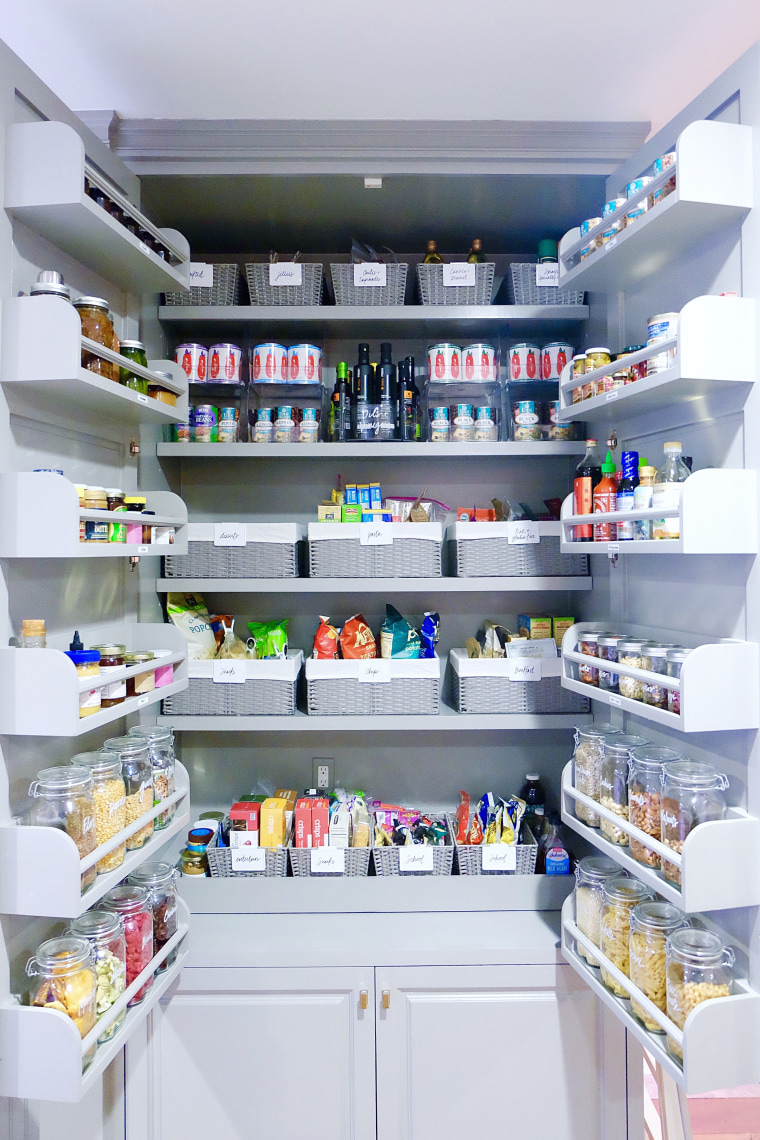 Not only are you an Oscar-winning actress, not only are you raising two musically-gifted children, not only does your your lifestyle site GOOP introduce us to concepts we didn't even know existed (we need to detox our showers?) — but your kitchen pantry looks like it popped straight out of Pinterest.
RELATED: Gwyneth Paltrow defends her diet: 'I really don't have any rules'
Paltrow worked with The Home Edit, an organization service, to transform her pantry.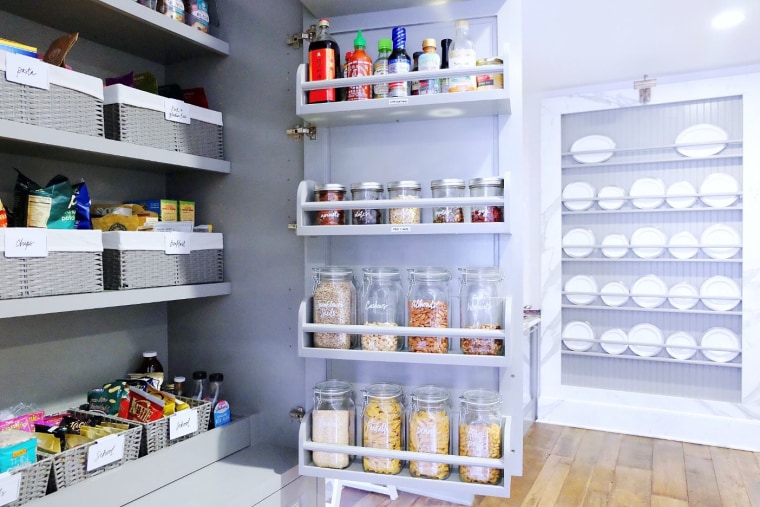 Using glass jars to organize various nuts and pastas, and baskets to sort snacks, breakfast foods — and yes, desserts — it's now a thing of beauty. (Although we know you're stashing Fruit Roll-Ups and Goldfish in there somewhere, right? Right?!)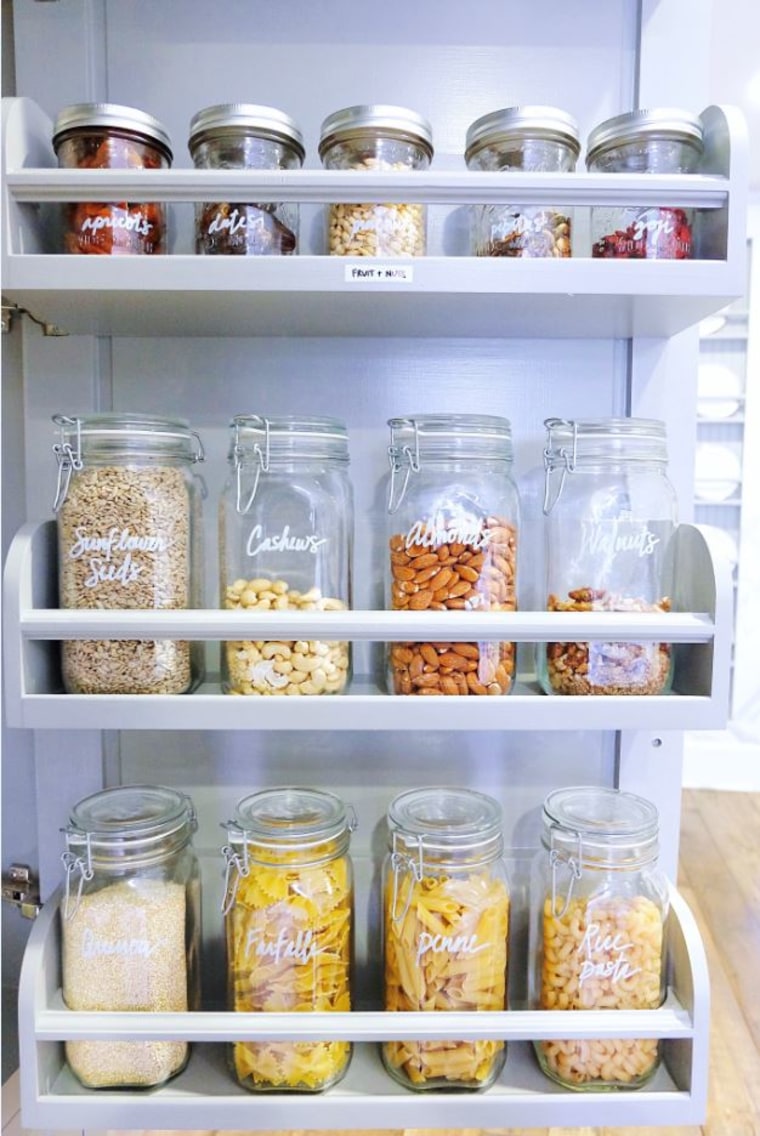 So how can we create our own pantry perfection? The Home Edit's founders Clea Shearer and Joanna Teplin are sharing their tips — and they're actually doable.
RELATED: Gwyneth Paltrow says she's 'incredibly close to the common woman'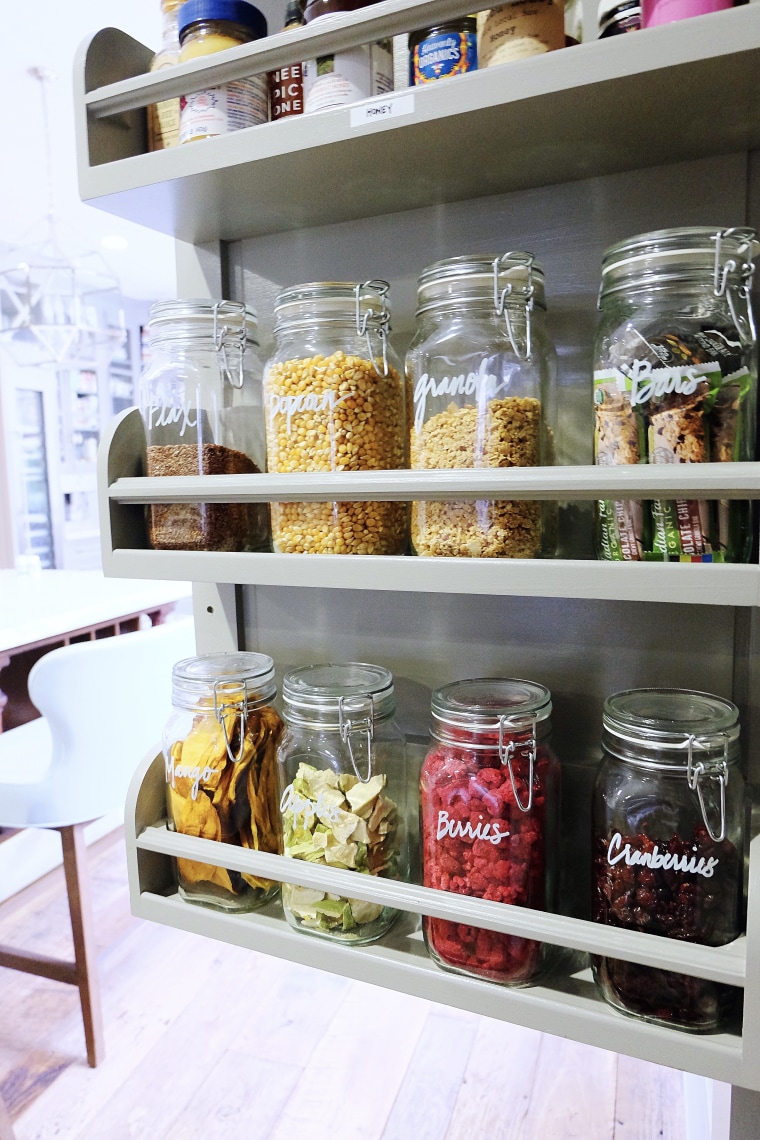 "Be realistic with your time and lifestyle. If you're a busy parent, you're not going to want to empty every box of pasta and cereal into jars when you get home from the grocery store. It would make much more sense to simply have bins labeled "Pasta" and "Cereal" to make unloading groceries quick and easy."
"Choose products that match your home's aesthetic and coordinate with each other. You're much more likely to maintain a space you are proud of and have invested in."
"Take stock of the typical food you buy and the quantities in which you buy them. If you buy in bulk, make sure to have space for overflow items that don't fit into your bins. If you have a huge amount of snacks, devote a couple of bins to those items so you aren't cramming everything into a single container. Understanding what you have on hand will help you create a more organized space AND save you time and money at the grocery store."
"Think about the items you use every day, the items you use occasionally, and the items you almost never use. For instance, if you eat cereal every day, create a breakfast bin and keep it in easy reach. If you only bake twice a year, keep your baking bin at the top of the pantry to free up valuable real estate on lower shelves."
"Almost every single pantry can be divided into Breakfast, Dinner, Snacks, Sweet Snacks, Baking, and Cooking. By grouping items into large categories you won't get stuck with something not having a home."
Happy organizing!