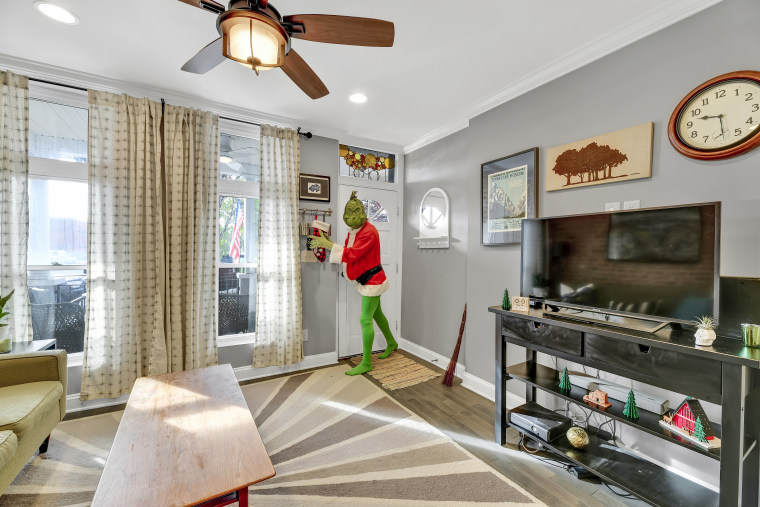 Christina Dudley of Berkshire Hathaway HomeServices PenFed Realty, who co-listed the home with Michael Frank, told TODAY Home they thought using the character would add a little humor to the listing.
"We did the Grinch because it was the holiday season, and Santa would have excluded some people," she said. "The Grinch is well known and kind of makes everyone laugh."
The cynical character can be seen sneaking through the remodeled three-bedroom, two-and-a-half bathroom home, causing mischief as only the Grinch could.
You can spot him stealing the Christmas tree and swiping stockings near the entrance of the brick house.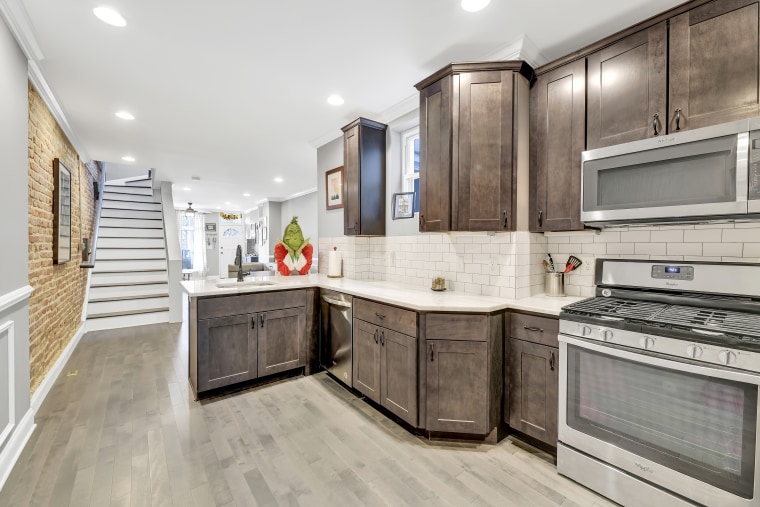 The Grinch made himself at home, hanging out in the kitchen, taking a shower in the bathroom and even lounging in the bedroom.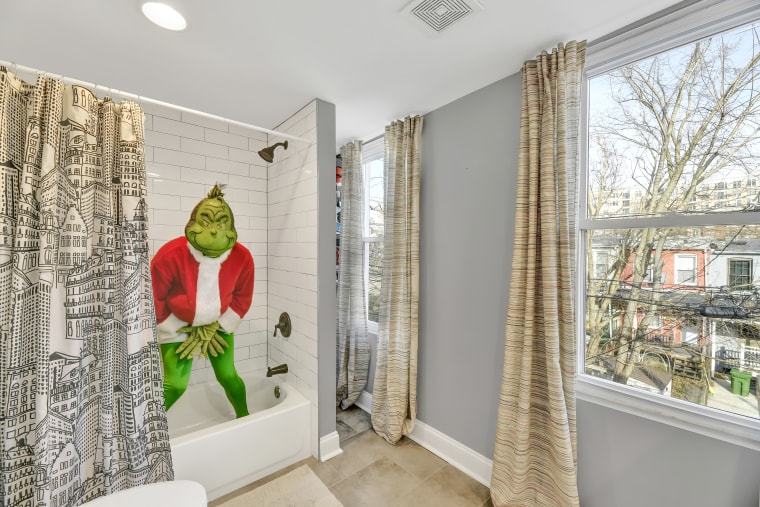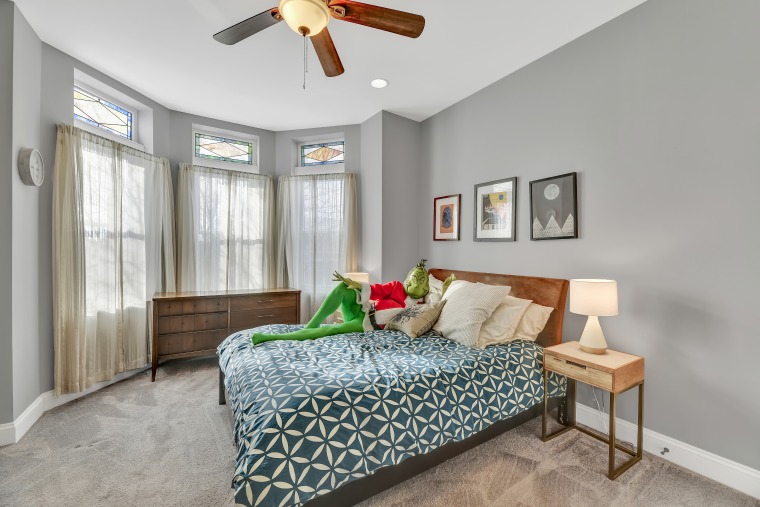 He also took some time to do a yoga pose and mellow out a little bit.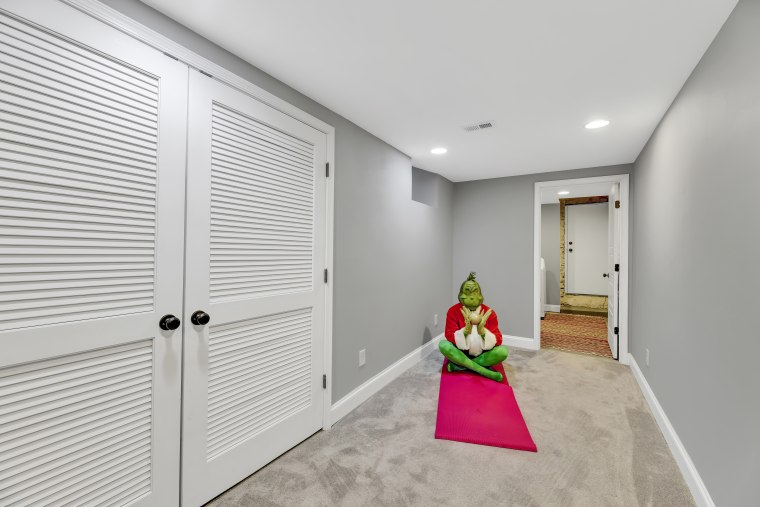 He even did a little work in the home office.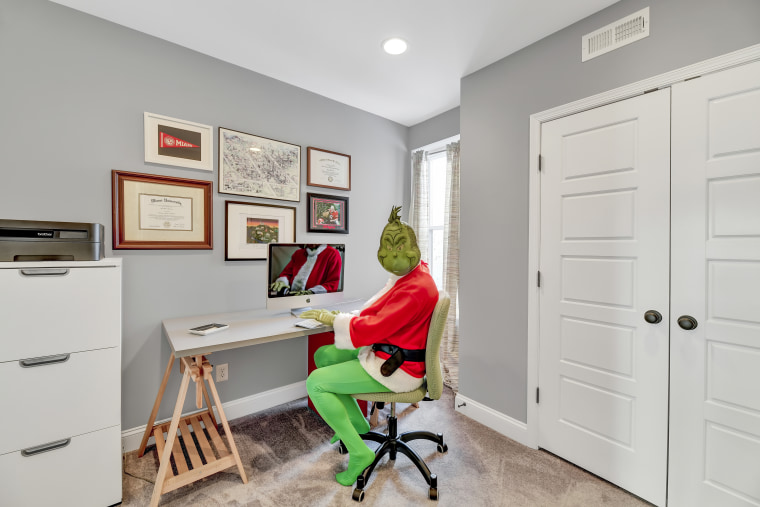 Dudley said this isn't the first time the team has used characters to help sell a home. Inspired by the famous T-Rex home listing, they recently used Spider-Man and a gigantic unicorn in other listings.
"Obviously no one's going to buy a house because of a character," she added. "But it brought tons more exposure to the listing."
See more of the funny photos at the listing.