Home is where the heart is, but for stylist Rebekah Carey and her husband, Alex McNall, home is also (conveniently close) to where Grandma's cooking is.
The couple had the idea to turn Carey's grandmother's garage into a tiny home after spotting the structure while mowing her lawn one day. They looked at it and said to themselves, "It really isn't that small, right?" and decided to move into the space along with their three dogs.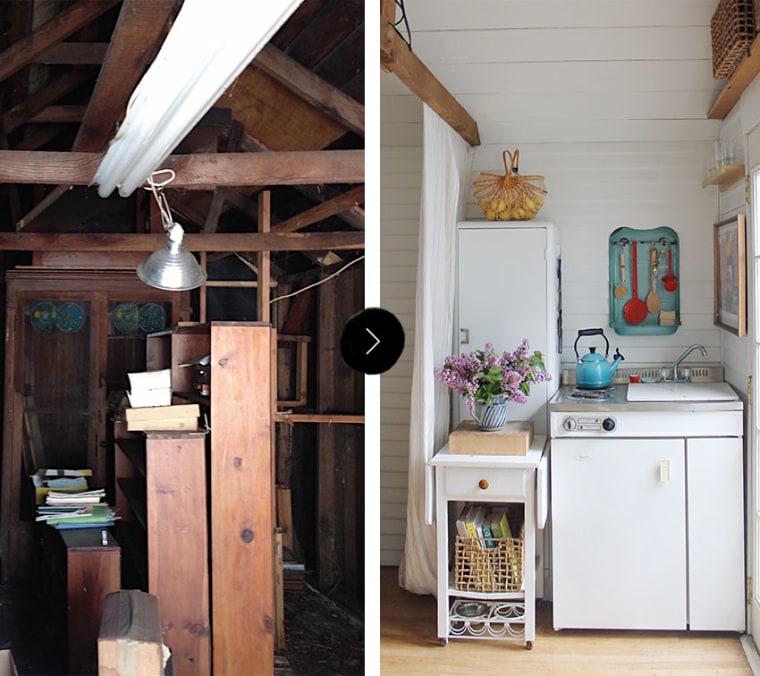 Six months of work and about $2,000 later, they turned the dark and crowded garage into a charming tiny home with the vibe and feel of a country cottage.
"We were very lucky to have the time to collect free items as they became available on Craigslist," Carey told TODAY Home. She added that they also found inexpensive items at a Habitat for Humanity ReStore, a local reclaimed materials warehouse, and thrift stores.
One of the more effective, but challenging aspects to the project was installing the reclaimed wood strip flooring. Not only did the slanted cement slab require an additional step of building a frame and plywood sub-floor, but Carey said it was tedious work.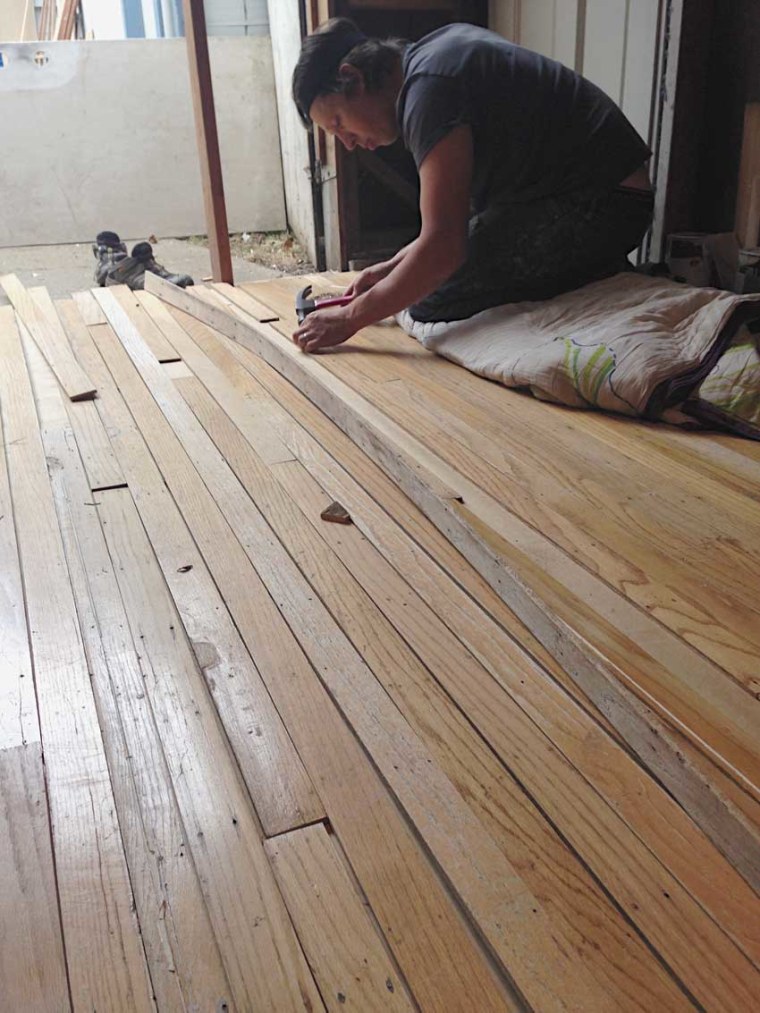 "The space is so small, but when you're bent over that floor trying to correct for walls that are far from straight, and old bowing wood, it may as well have been a mansion," she said. "It took so long and was incredibly frustrating, but, ultimately, we absolutely love the floors and how they make the space look like it's existed in this form for decades rather than two years."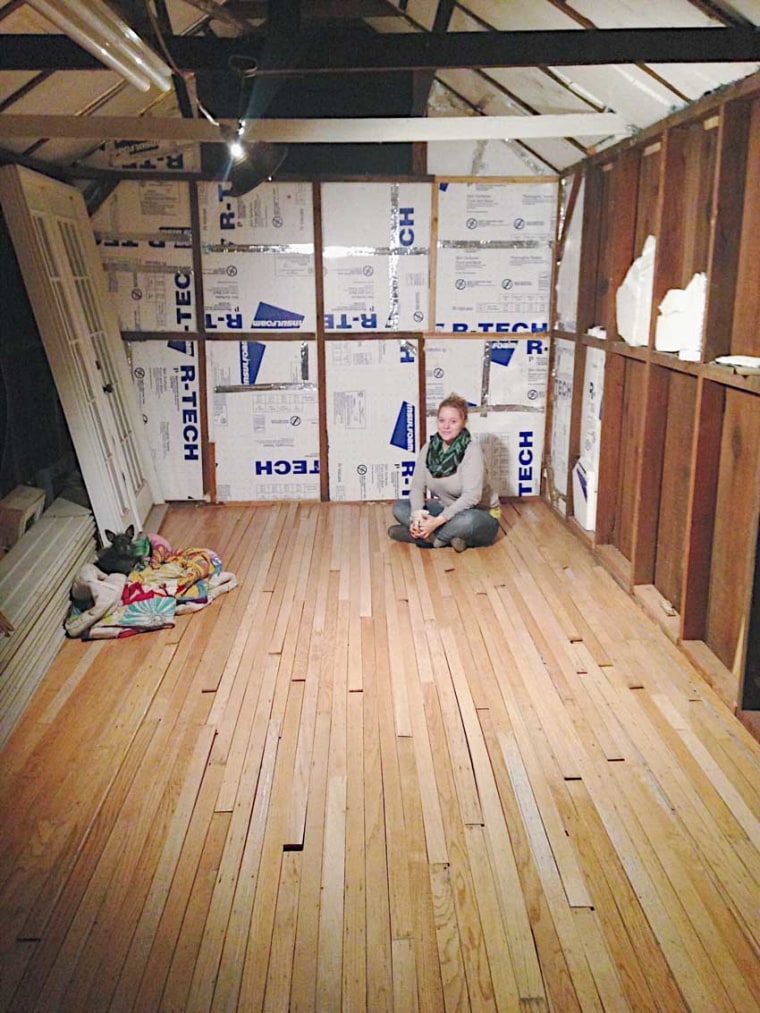 To save on space, Carey's dad built them a Murphy bed that is big enough to hold their California King mattress. McNall's dad helped them insulate the ceiling and walls, which Carey said was important to because of the outside noise.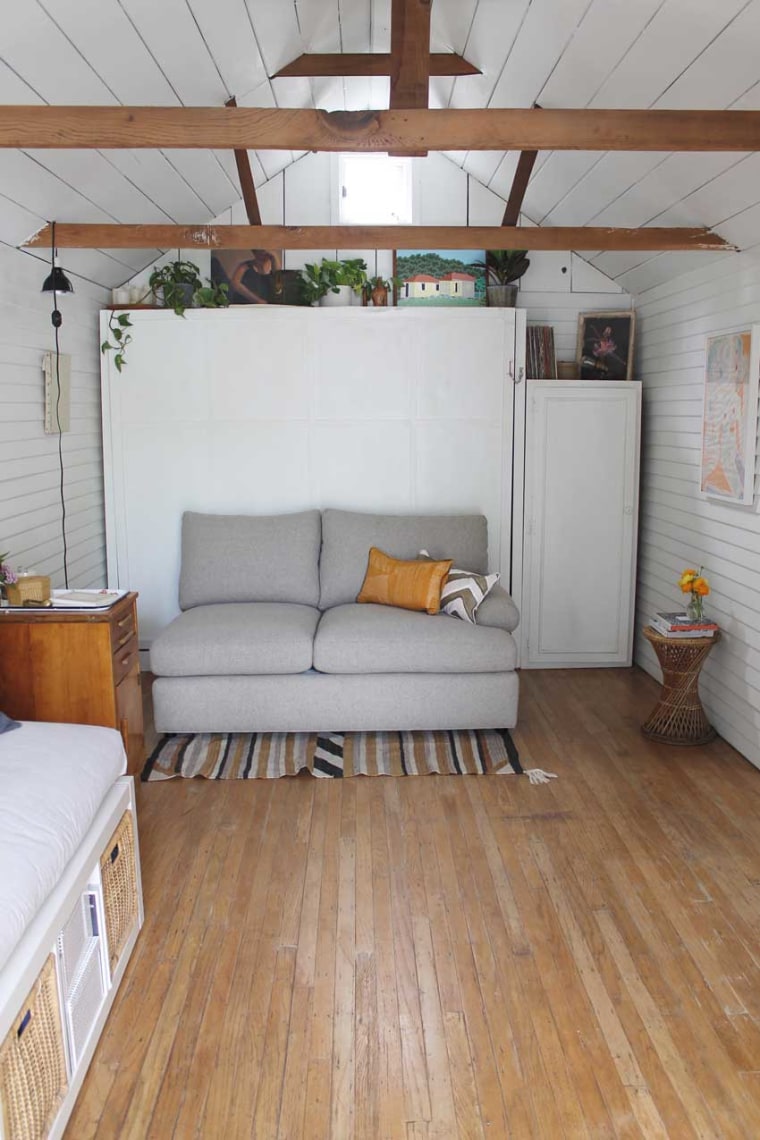 The interior features lap siding covered in crisp white paint and light-colored furniture, which makes the space feel bigger than it actually is. Carey made a storage couch out of two IKEA shelves, a children's futon mattress and a canvas drop cloth. She put baskets and boxes underneath, creating room to store everything from clothes to dog essentials.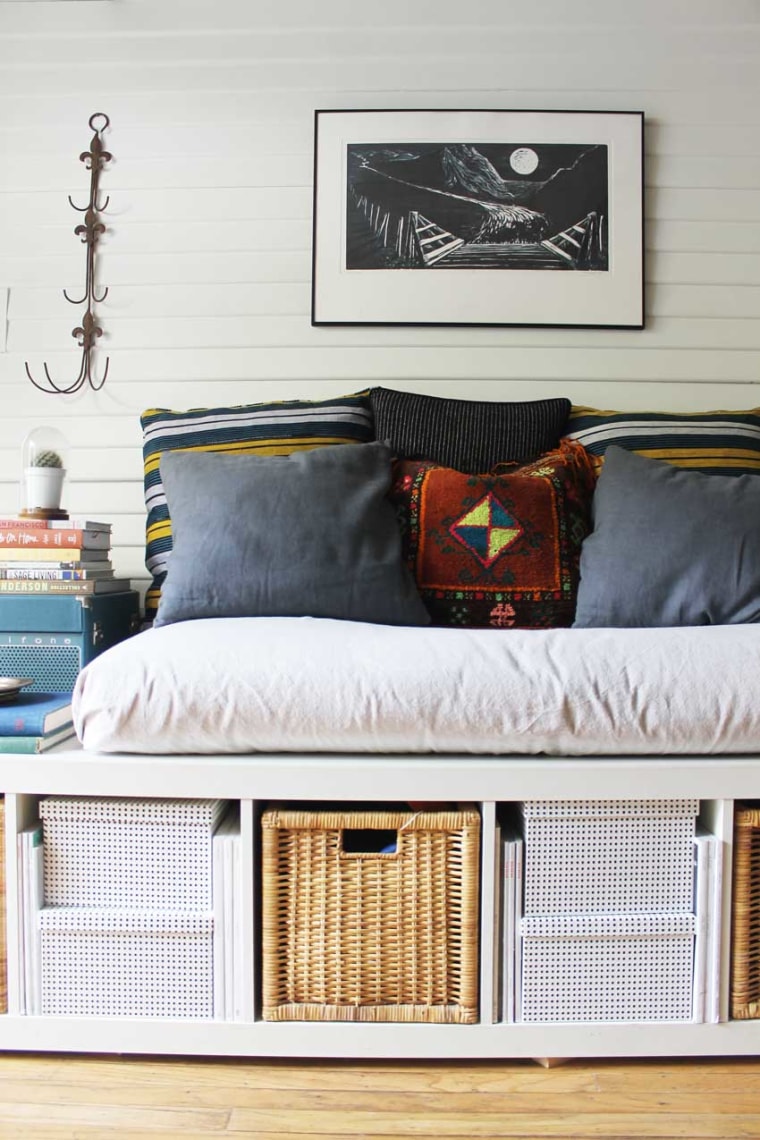 A soft and flowy curtain hangs to separate the living area from the kitchenette (a purchase from Craigslist) that features a fridge, stovetop and sink. The kitchen wasn't a huge priority since Carey says most of the big meals are made in the main house and shared with Grandma.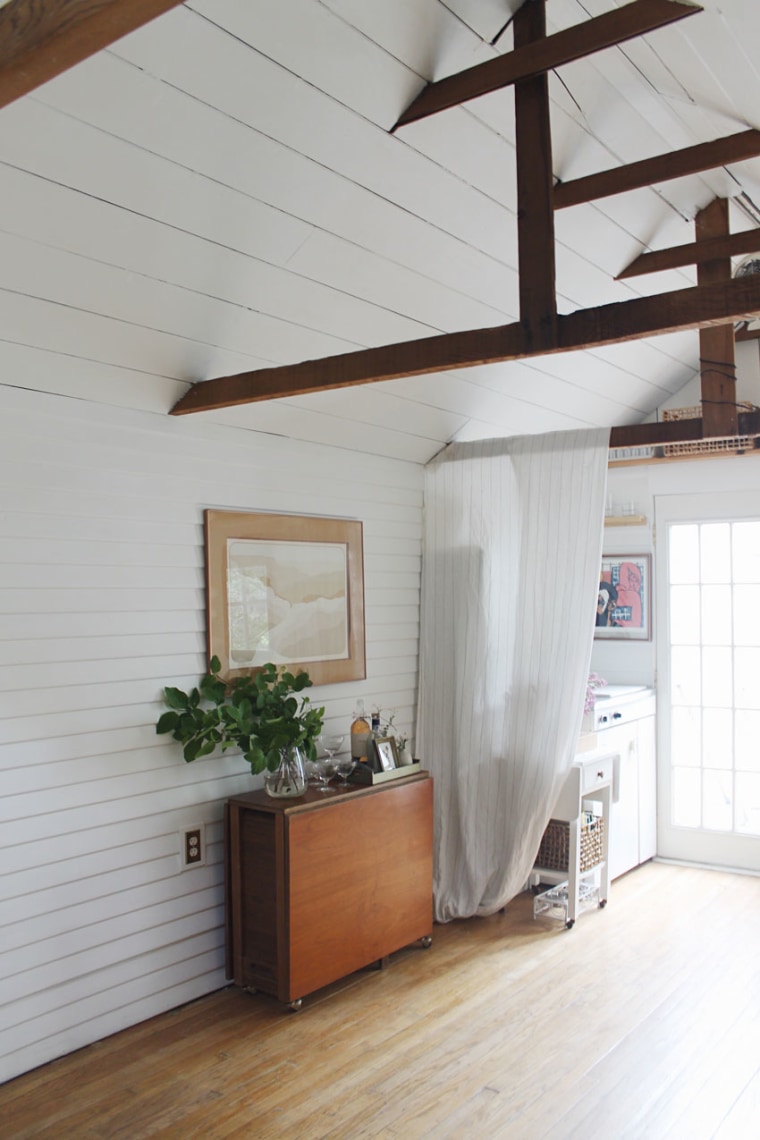 The only thing this garage conversion doesn't have is a bathroom, but the couple plans one adding one later this year.
Carey says that they've loved having the freedom to design the space just as they wanted, but the best part is being close to Grandma. "We're incredibly grateful for that," she said.
Obsessed with tiny homes? We are, too. See inside some of our favorites from across the country.
See more of the couple's bitty bungalow transformation here.