"Chefs don't spend that much time at home, so when we are at home, we want to relax, enjoy and unwind," Gordon Ramsay explains in a new episode of the home makeover online video series, "My Houzz," by interior design and architecture company Houzz.
The celebrity chef and star of the cooking competition series "Hell's Kitchen" appears on the series for a sweet reason: He wanted to give Season 10 winner Christina Wilson a home transformation.
"She is one of the most endearing, humble chefs I've ever met, and she puts herself last," Ramsay said of Wilson in the episode.
Before she went on "Hell's Kitchen," Wilson was renting a 1920s Philadelphia row house. She then used the $250,000 prize money to buy the house she was renting. But the outdated property needed a little fixing up, and that's where Ramsay and Houzz came in.
Working with designer Matthew Ferrarini, Ramsay helped create a gorgeous makeover in Wilson's living room, dining room, and of course kitchen.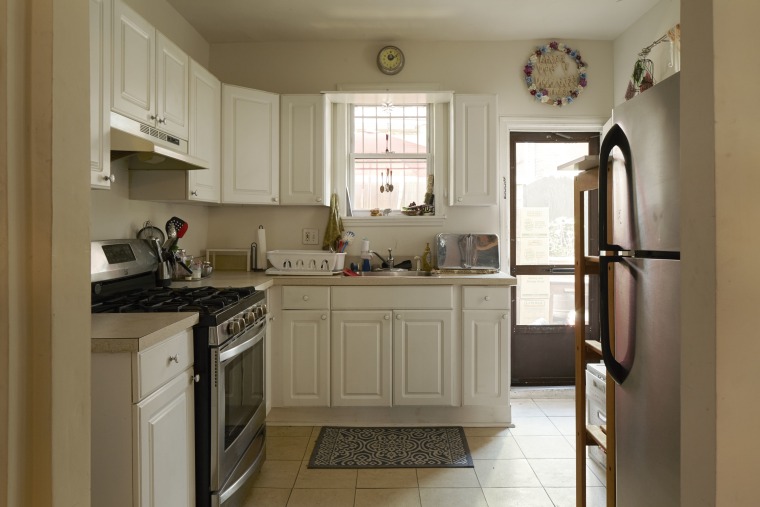 The overall aesthetic they came up with was industrial, but not too cold-feeling or dark. After opening up the wall that set the kitchen and living area apart, the space became more fluid, allowing whoever is cooking to be social with guests.
Navy blue cabinets (similar to Ramsay's at home) give the kitchen a modern yet homey vibe. Ferrarini also exposed the home's original beams on the ceiling and added French doors that lead to the patio.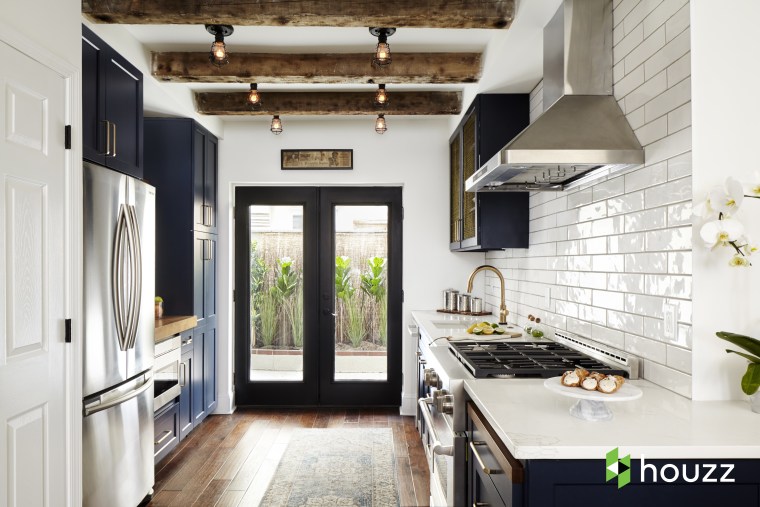 One of Ramsay's favorite features is the living garden where Wilson can have fresh herbs year round. It hangs in the dining space on a brick wall that Ferrarini painted white.
An industrial chandelier hangs above the table. "Chefs want dining rooms at home lit like their restaurants," Ramsay noted.
In the living room, an electric fireplace that looks like something straight out of Hell's Kitchen adds a touch of coziness to the space.
Ramsay, who's notoriously hard to please, praised Ferrarini when the makeover was complete.
"My first impression walking through the door: breathtaking," he said. "The colors and the textures are beautiful."
Wilson loved the look as well. "I cannot believe this is the house that I've been in for the last six and a half years, and it is completely different." And about that kitchen? "I can't wait to get cooking," she said.
Feeling inspired to make over your own home? Head over to Houzz for design photos, product details and planning tools.