In the book "Gone Girl," Amy Dunne doesn't have much time for social media — after all, she's the lead character who abruptly goes missing, and is presumed to have been killed by her husband Nick.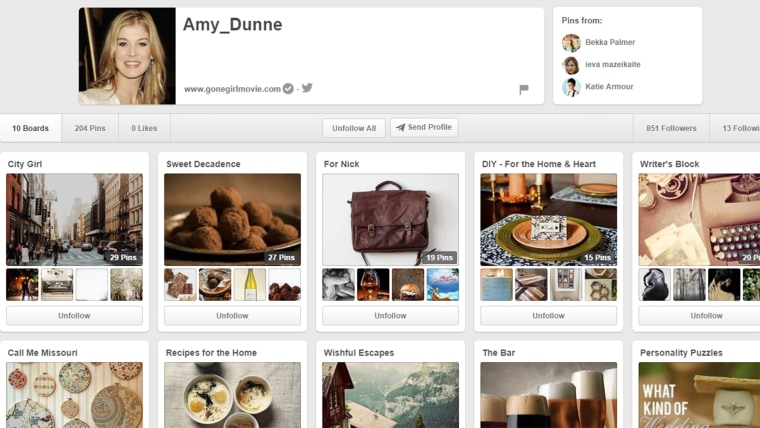 But as with so many real-life crime victims these days, there's a social media imprint left behind. As the movie version of the Gillian Flynn bestseller (starring Rosamund Pike and Ben Affleck) ramps up for its release next month, studio Twentieth Century Fox is giving fans a glimpse of what Dunne's Pinterest page could have looked like.
The perfectly curated boards spotlight her life as a "City Girl," her delight in chocolate ("Sweet Decadence"), items "For Nick" and for "Home & the Heart." There are references to her writing aspirations, Nick's home state of Missouri and a whole section focusing on her interest in "Personality Puzzles."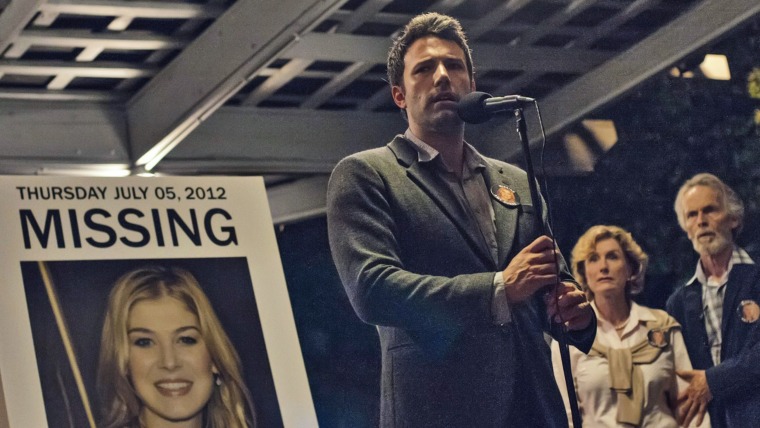 For those familiar with the book, the pictures both frame the story and offer clues to understanding it — while newcomers may find everything so tantalizing they just have to see the movie. Which, undoubtedly, is what the genius marketing folks at the studio intended.
"Gone Girl" opens in theaters Oct. 3.