Who says you have to wait till October to start decorating for Halloween? We found 7 DIY projects that'll add serious style to your Halloween decor thanks to a modern black and white color palette. Happy crafting!

Artful bats and spiders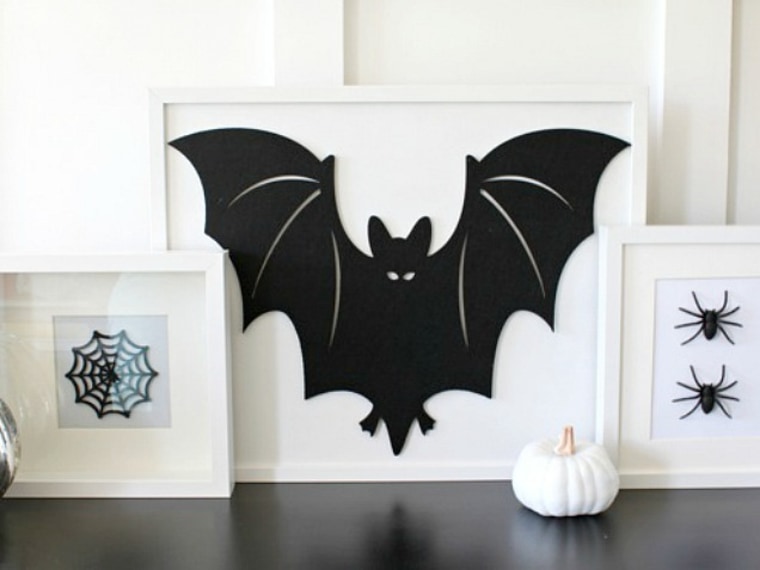 These Halloween prints cost blogger Just a Girl less than $7. But the simple design, sleek color combo and artful styling gives them a chic look.
Get the how-to at Just a Girl.
Calaveras candle jars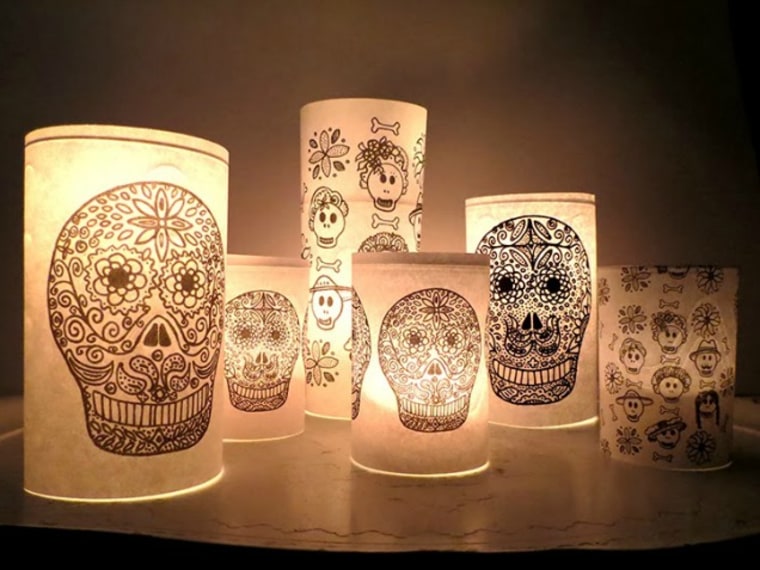 These free black and white printables are great for wrapping around candles. They're stylish with just the right amount of spooky.
Get the how-to at Ohoh Blog.      

Antique window and raven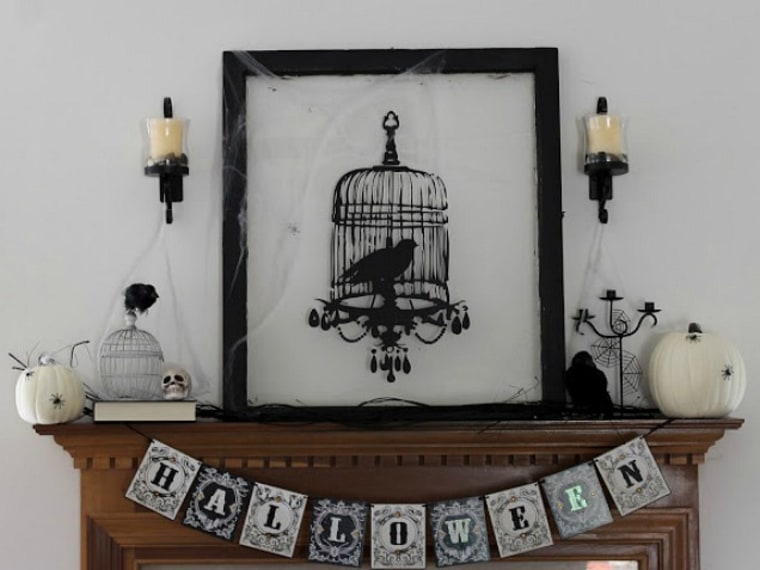 This DIY is more work than most, but that awesome spooky look above your mantel is definitely worth the extra effort.
Get the how-to at Create. Craft. Love.
Halloween candles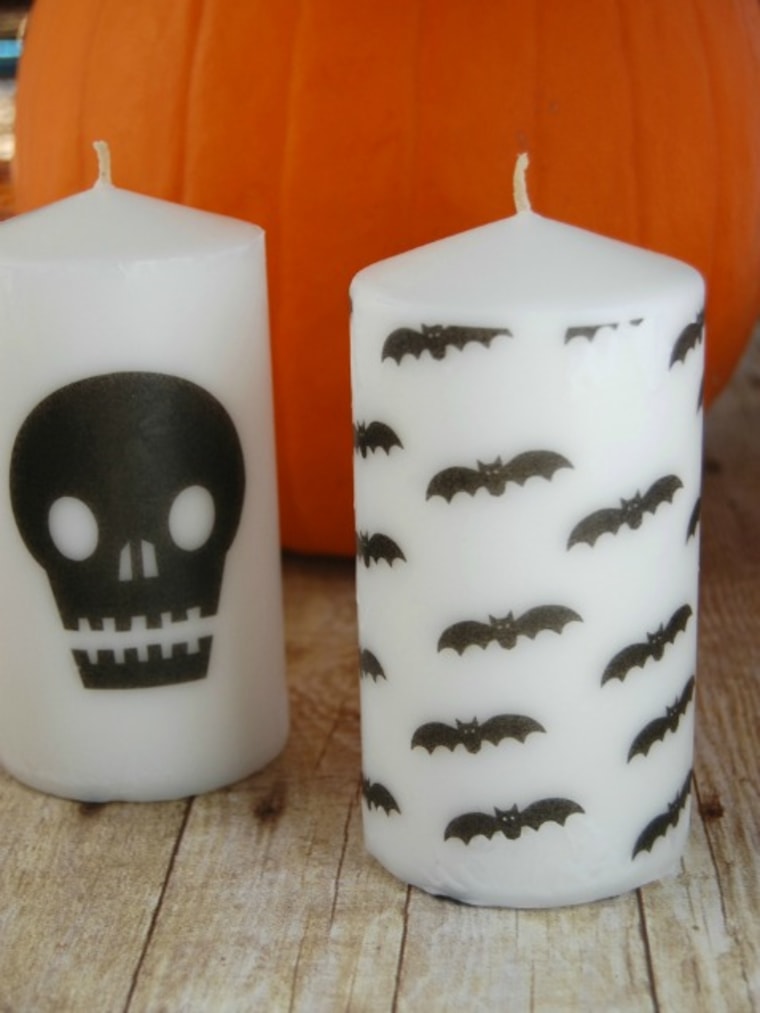 The key to designing these Halloween candles? Tissue paper and a blow dryer plus some fabulous graphics.
Get the how-to at Wine & Glue.
Monogrammed pumpkin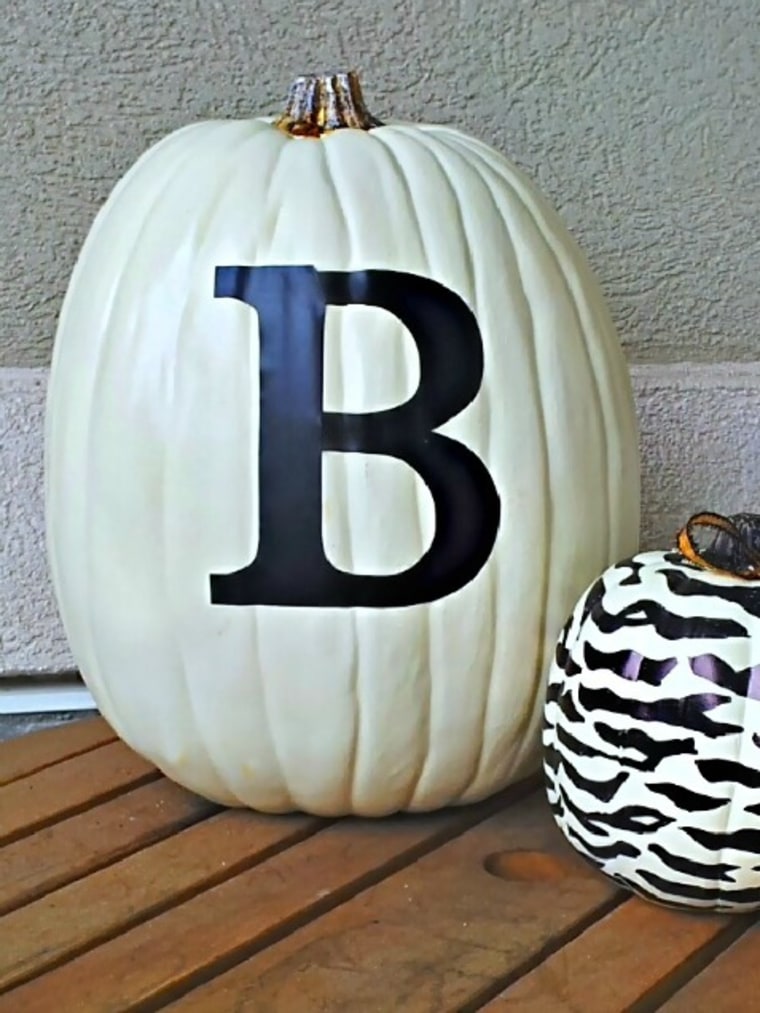 Create this look by spray painting a large pumpkin with white paint (or skip this step by purchasing a white craft pumpkin) and peel and stick a monogrammed letter to the gourd.
Get the how-to at Mom Always Finds Out.
Spiderweb plate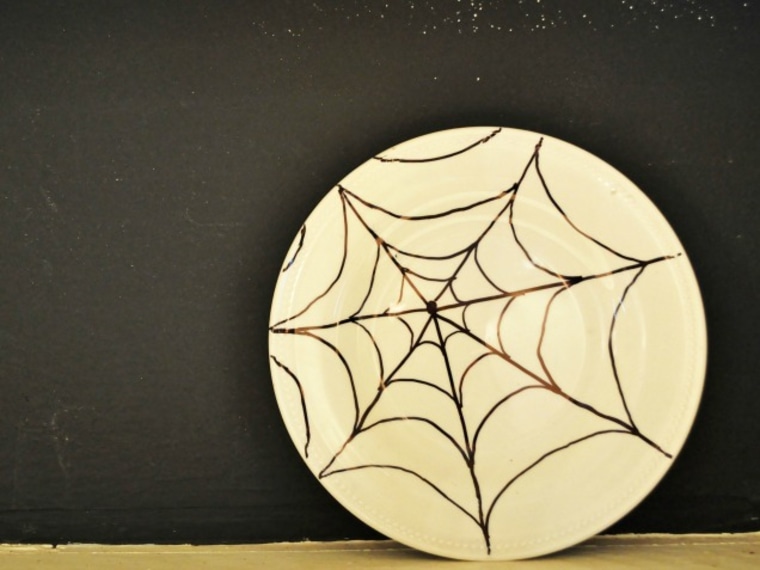 This one's really simple. Take a black permanent marker and draw a spiderweb design on a plain white plate. Not loving the spiderweb design? Go with bats, ghosts or other Halloween-inspired shapes.
Get the how-to at Creatively Living.
Flight of bats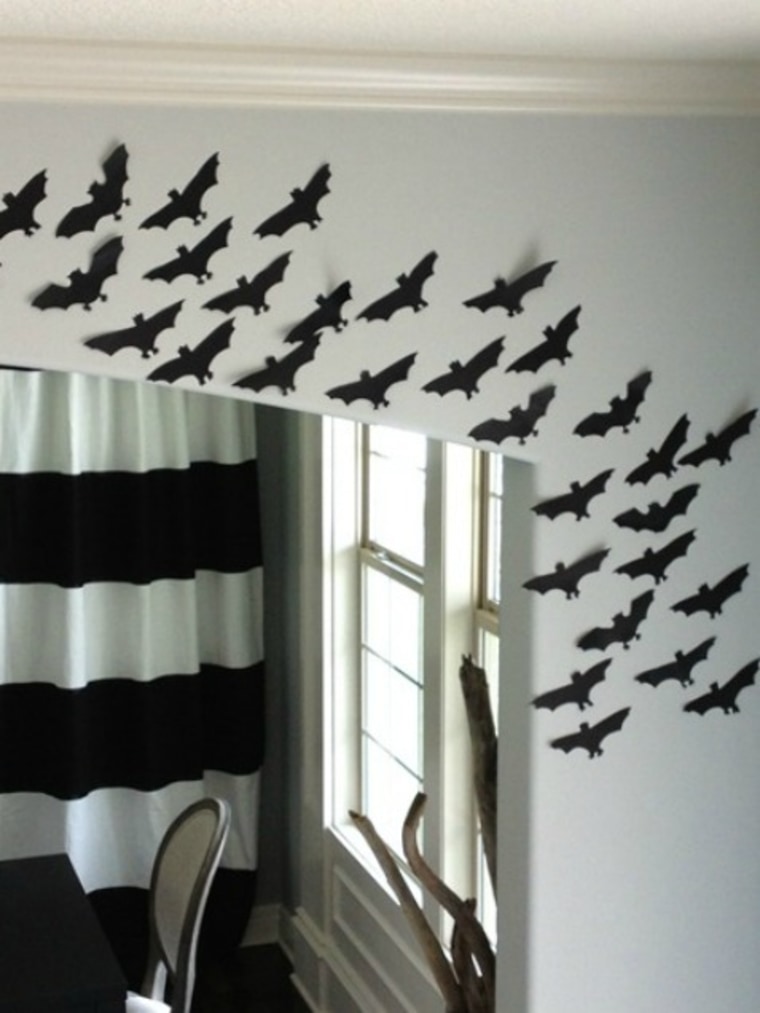 This simple black and white decor cost blogger Live Love Lesson just $1 to put together. She bought the package of bats at the Dollar Tree and then went batty in her living room.
Get the how-to at Life Love Larson.