Sure, the weather may be beautiful in Los Angeles, but Bill and Giuliana Rancic aren't singing the blues after moving back to Chicago.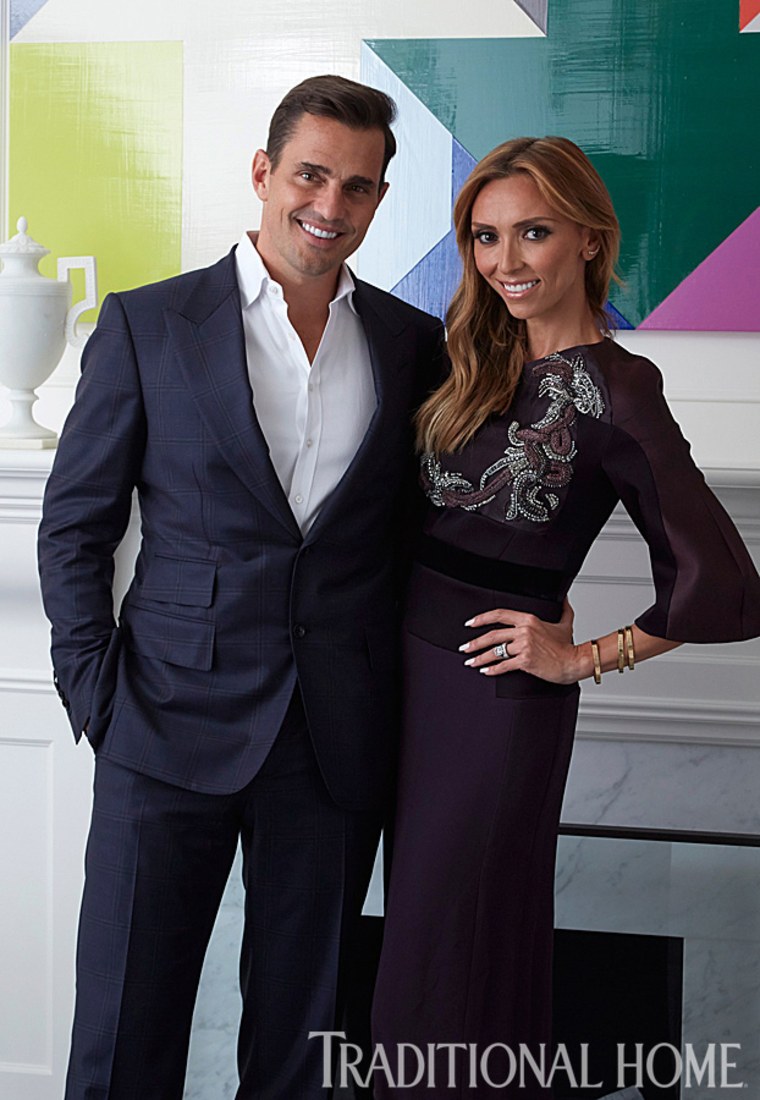 The power couple recently purchased an 1880s brownstone in the Windy City's Gold Coast neighborhood and shared their beautiful space with Traditional Home magazine.
While Giuliana has been a staple on Hollywood red carpets as an anchor for E!, she told the magazine that they have a rich social life in Chicago. "That just wasn't the case in Los Angeles — it seemed like one giant office with great weather."
Because they were trading endless days of sunshine and warm weather for the sometimes cloudy and rainy Chicago days, the couple's interior designer Lonni Paul opted for a blue color palate "as a tool to create light and airiness that wouldn't read heavy and dull when the sky turned cold and gray."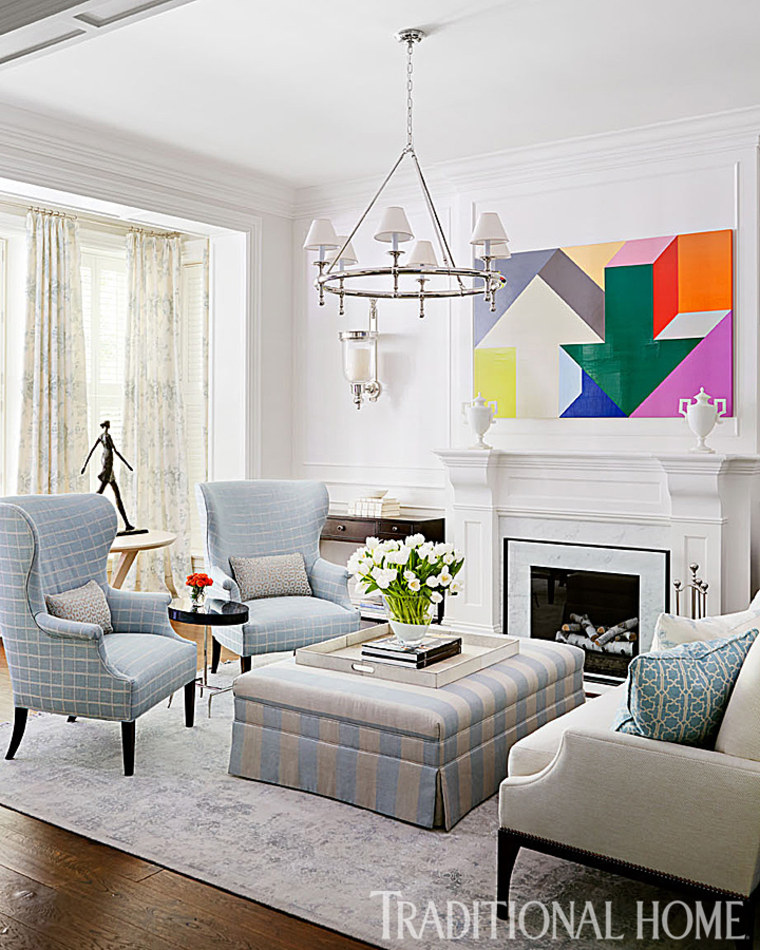 The living room is infused with a pale blue and ivory color scheme to create a light mood-lifting vibe, while the dining room features more intense hues such as cobalt and indigo to give it a richer feeling.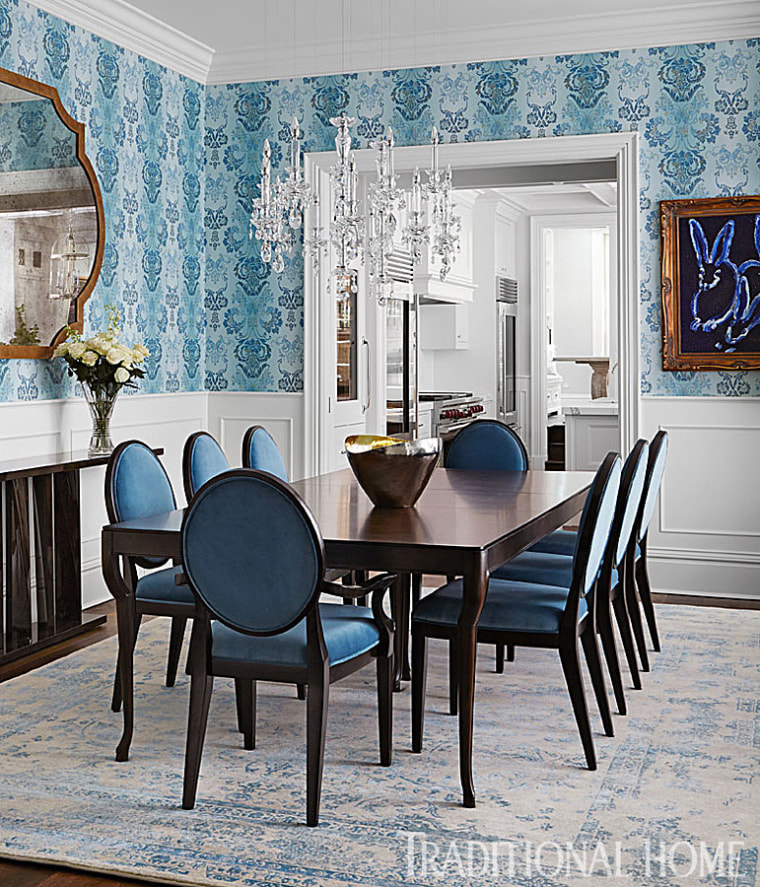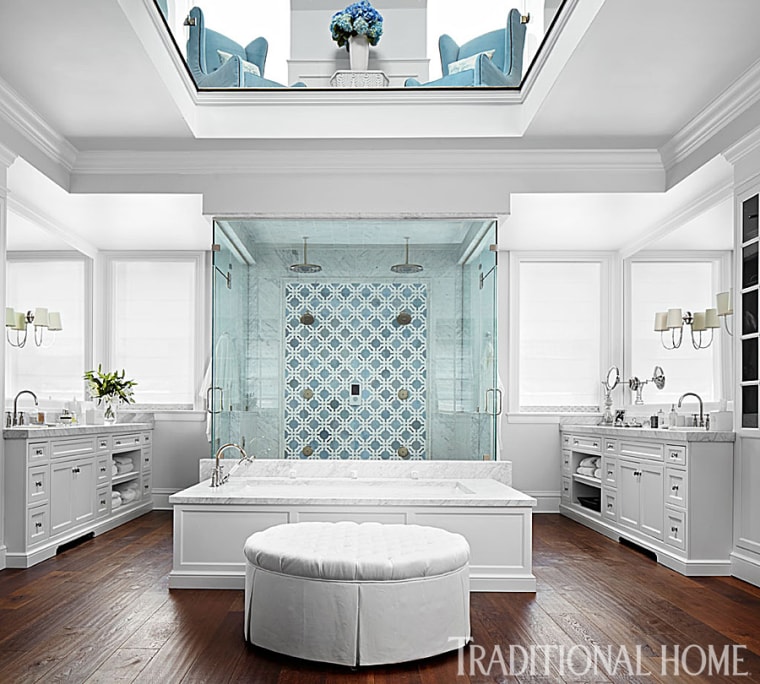 And as Traditional Home points out, the master bathroom is a work of art in itself. The bath/closet suite is two stories and features a marble-capped tub and a huge shower that showcases a blue tile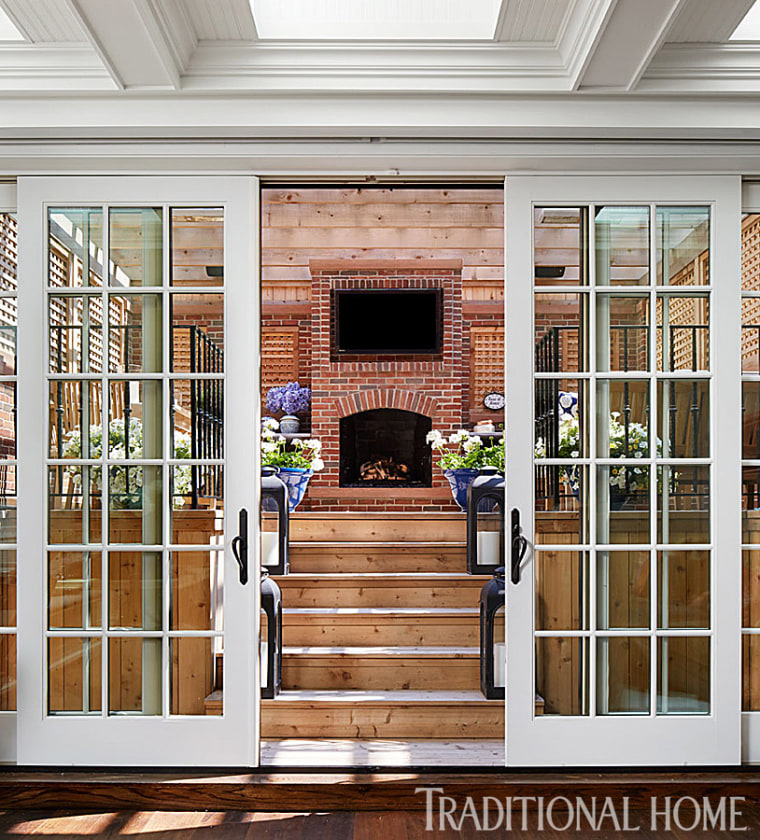 design. The walls are lined with glass-encased cabinets to store the couple's designer wardrobes.
"We knew the family who lived here before, and they put a great vibe in this house that we hope to continue," Bill said. "We've always had one foot here, and now we have two. Finally, we're home."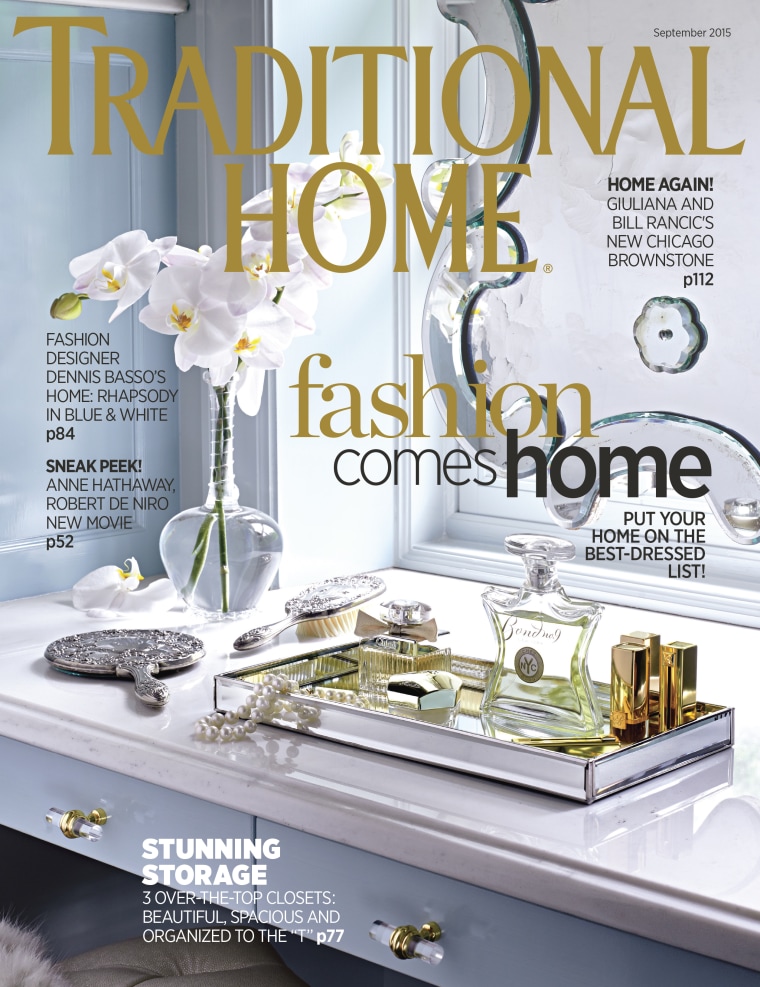 See more of the Rancic's brownstone in the September issue of Traditional Home.