It's almost the most festive day of summer ... July 4th! While you're picking up extra hot dog buns and revving up the grill, take some time to try one of these fun DIY projects as well. They're sure to add a flash of color and fun to your Independence Day party. And with free printables included with each DIY, they're bound to be easier than you expected.
Tissue paper fire cracker boxes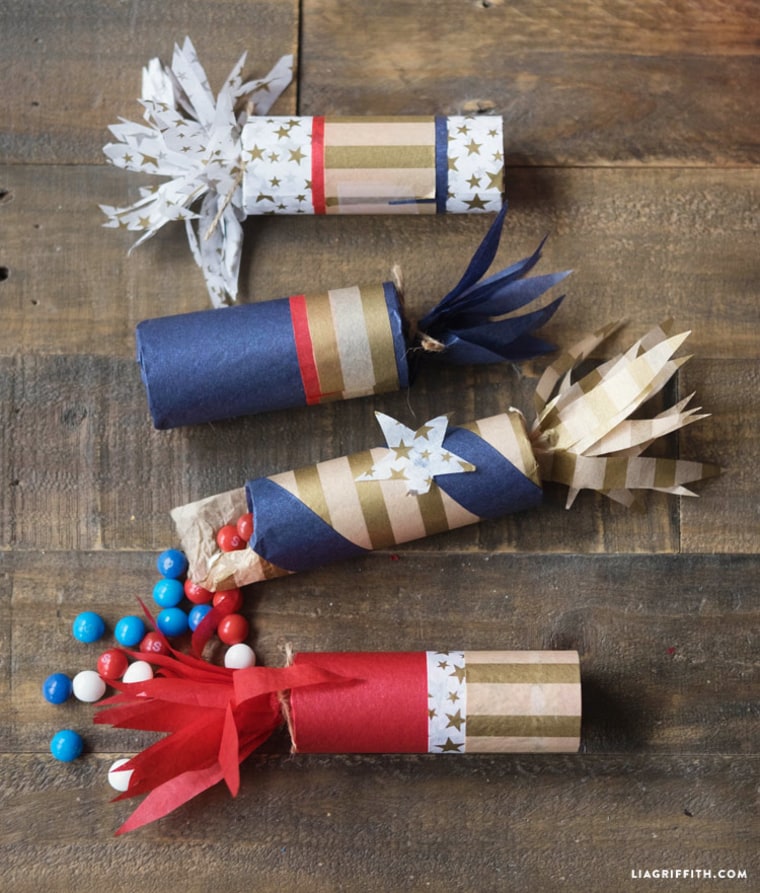 Materials:
1 toilet paper role or cut a paper towel roll so that it's 3-5 inches long
Red, white and blue tissue paper
Lia Griffith's patterned paper (Find printables here!)
Hot glue
Scissors
Twine
Treats like chocolate covered almonds, M&MS or anything you like
Instructions:
Gather your materials.
Cut a 12 inch square piece of tissue.
Place tube 3 inches from the bottom edge, glue edge to tube and roll.
Slide treats into roll.
Twist bottom edge and tuck and glue into base of roll.
Cut fringe around top of tube.
Tie top with twine.
Glue decorative tissue paper around the tube.
See the full tutorial on Lia Griffith's website.
RELATED: Get ready to celebrate! 3 DIYs for your July 4th party
Patriotic paper pinwheels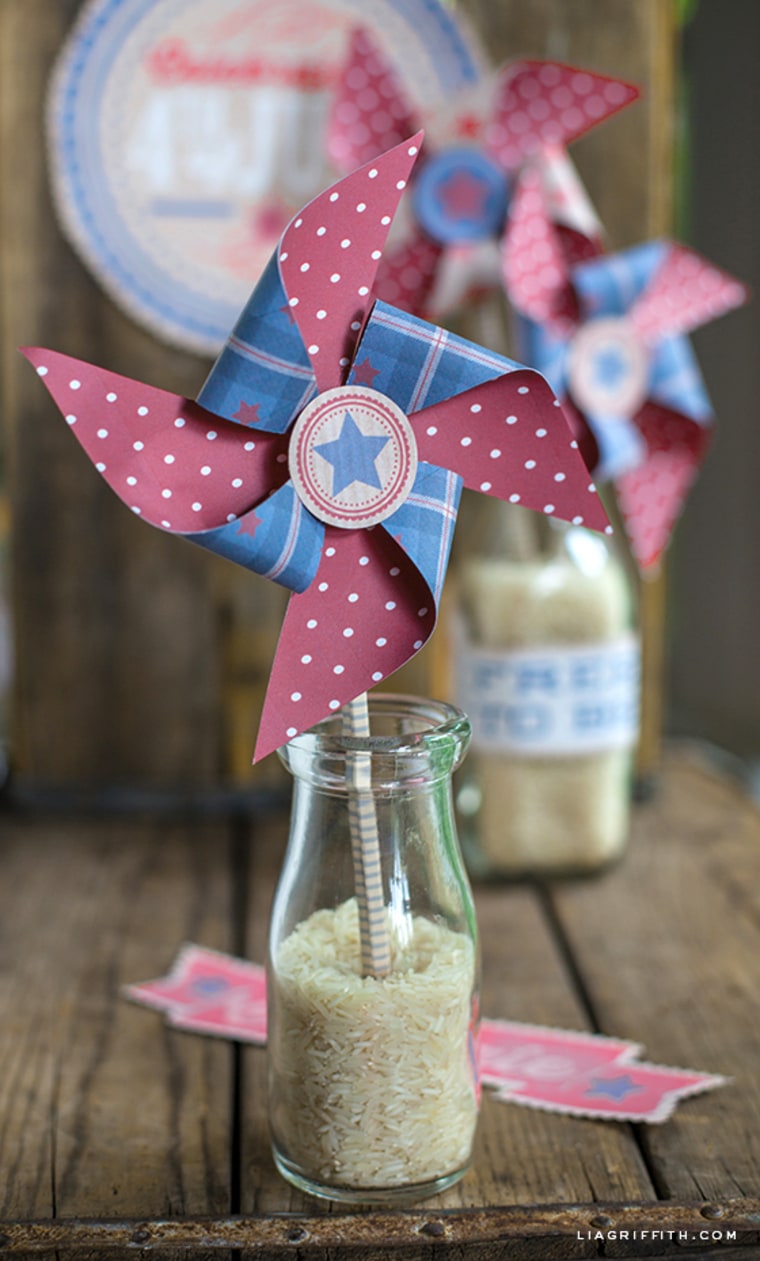 Materials:
Instructions:
Trim paper into squares and punch circles with 1.5 inch punch.
Use hot glue to secure four points into the center of the square pieces.
Optional: Cover pencils with coordinating washi tape.
Punch thumbtack through pinwheel and insert point into pencil center.
Glue circle into front of tack.
See the full tutorial on Lia Griffith's website.
RELATED: DIY home decorations for July 4
Patriotic bicycle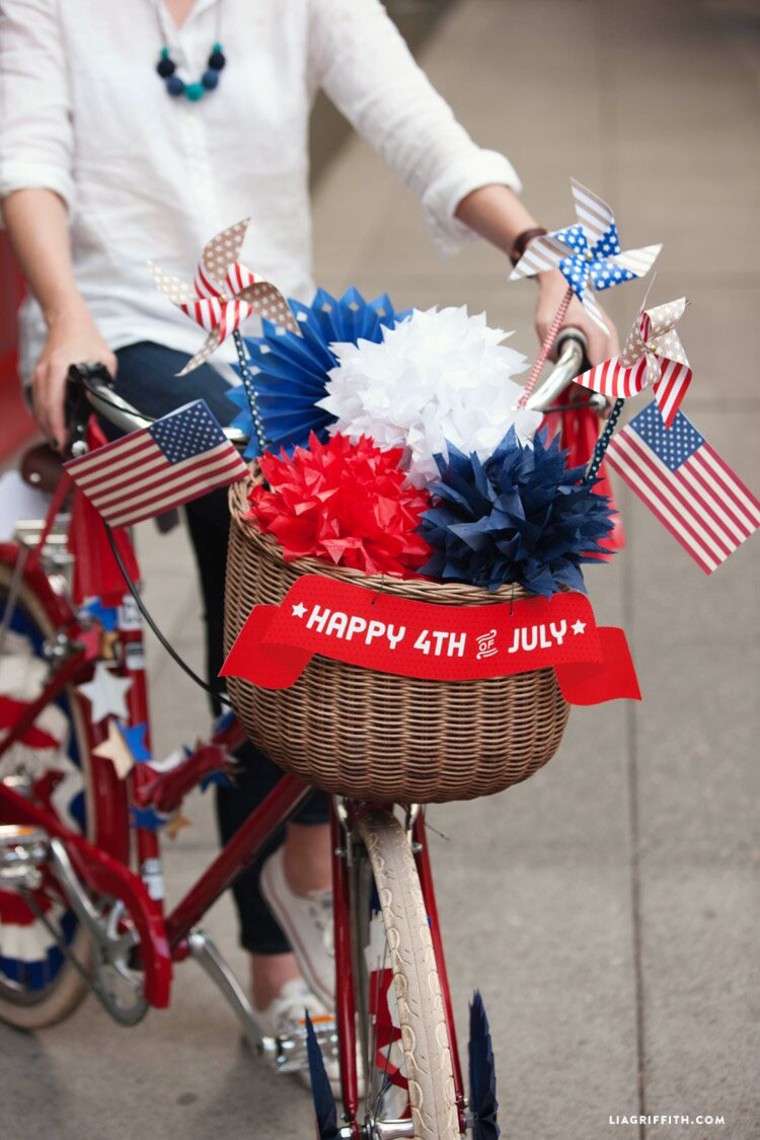 Materials:
Bicycle
Basket
Red, white and blue crepe streamers
Star paper garland
Lia Griffith's American flags, tissue pom poms and paper pinwheels (Find printables here!)
Lia Griffith's Fourth of July signs (Find printables here!)
Find the tutorial on Lia Griffith's website!
BONUS!
This July 4th banner is sure to get you in the red, white and blue mood. (Find printables here!)