This real estate listing is to die for.
As the location where "The Walking Dead" filmed its seminal season three episode "Clear," Grantville, Georgia, holds a special place in the heart of fans. Those fans can now score the ultimate zombie collectible: the downtown area where Rick found gone-bonkers Morgan obsessively "clearing" the area of walkers.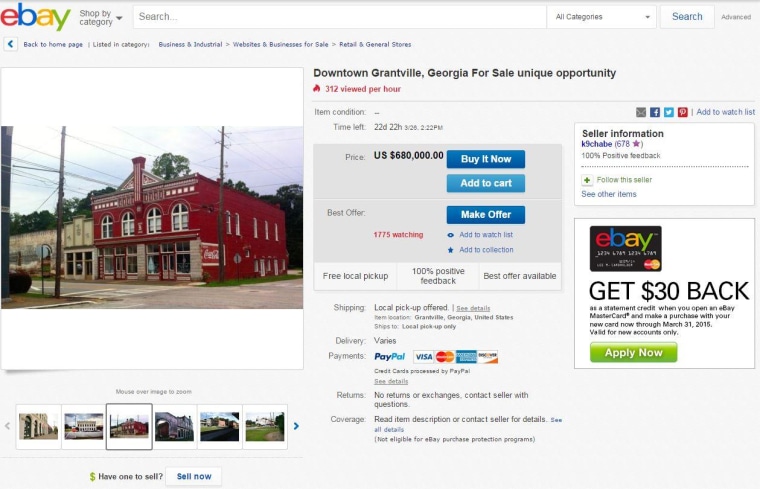 For a starting bid on eBay of $680,000 (not a penny less), Mayor Jim Sells is offering one lucky bidder the chance to own 34,000 square feet of usable downtown space, including nine buildings: a pharmacy, restaurant, a pub, a pizza place, loft apartments and more, plus a street filled with spiked booby traps for impaling the undead (okay, so that last part isn't true).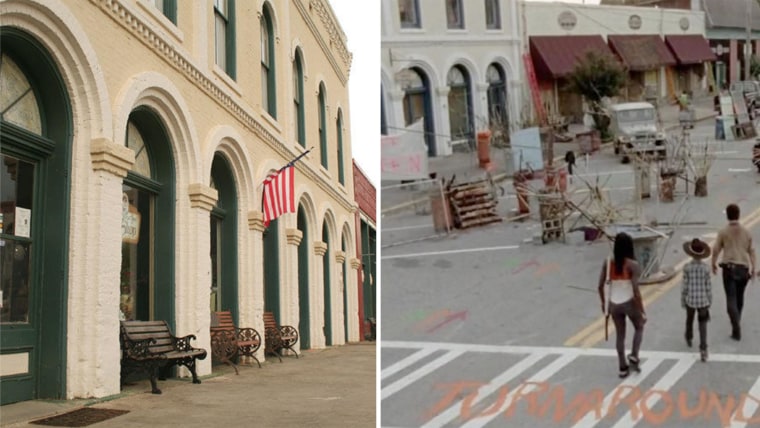 Only 45 percent of the space is currently occupied by tenants, but they're alive (and paying rent) so that's something. Plus, the town is a favorite among location scouts. Along with "The Walking Dead," Grantville's southern hospitality has been extended to numerous productions ("Dumb and Dumber To" and "Lawless"), and several future bookings are in the works, including "83 Days" starring Danny Glover and a sequel to "The Ring." Location fees will, of course, line the pockets of the town's new owner.
No one's made an offer — yet — but would-be buyers have until March 26 to bid.