Could a free download spark joy in your life? Marie Kondo, bestselling author of "The Life-Changing Magic of Tidying Up," has just released a new app that aims to keep you organized and motivated throughout your tidying journey.
Made exclusively for the iPhone, the KonMari app serves as a companion to her books and decluttering philosophy. The main function of it is to keep you on track as you go through and organize the five key categories of the KonMari Method: Clothing, Books, Paper, Komono (miscellaneous) and Sentimental Items.
RELATED: The life-changing magic of tidying up: How this 1 tip changed everything
While the idea of transforming your home is indeed magical, the process can be a little tedious. And that's where the app comes in. Here are some of the ways it can help:
Stay on task
After signing up for a free account, you'll be able to begin with the first category: Clothing. A few simple instructions are given for how to tackle the project, along with a suggested due date to complete the task. Sub categories are listed (such as "Tops" and "Scarves") that you can check off once you've finished going through those items.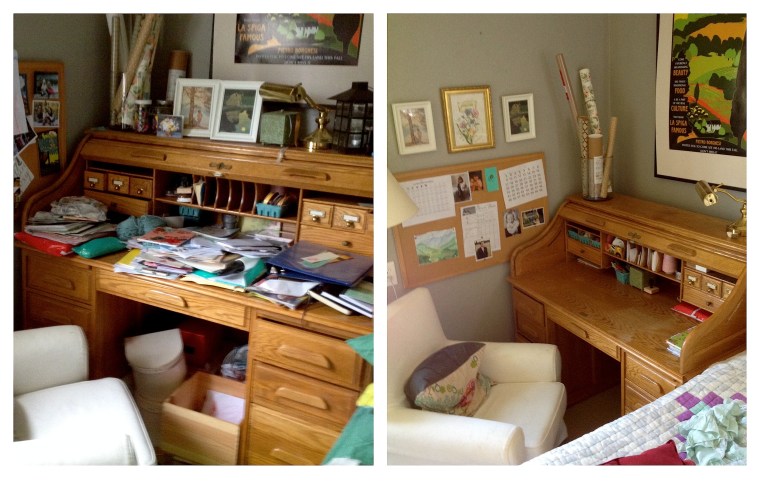 RELATED: 4 organization tips that will help busy moms find more time in the day
And since cleaning by category is important in the method, the app doesn't allow you to jump to the next section until you've completed the one you're on. So no cheating allowed… This is also a great way to remember where you left off if you take an extended break from decluttering.
Here's a screenshot from the new KonMari app: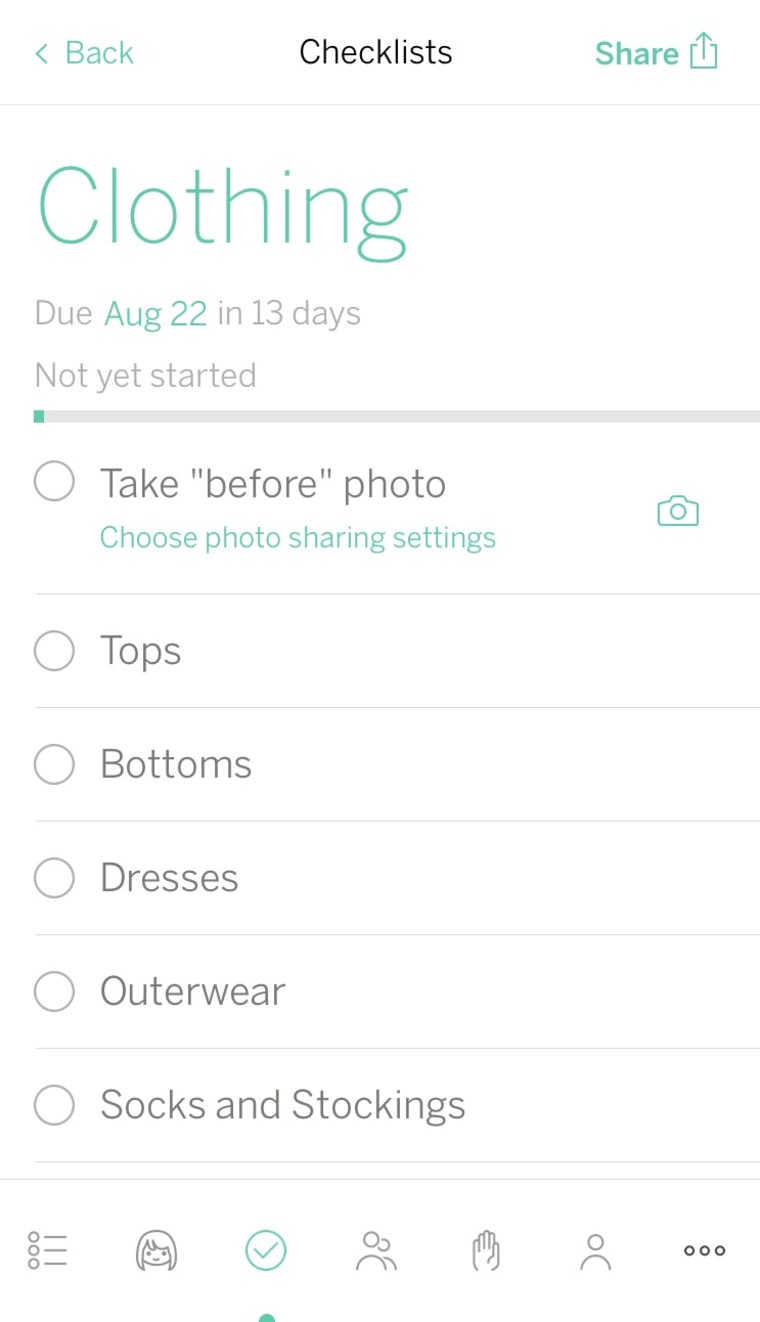 See your progress
The app allows/encourages you to take before-and-after pictures so that you can see how far you've come. It saves them in your profile so that you'll be able to look back on your progress whenever you want. There's also a community feature that lets you see other people's progress. Seeing someone else's tidy bookshelf might be all the inspiration you need to tackle yours.
RELATED: How one mom stays organized living in 500 square feet
Be motivated
Besides connecting and getting encouragement from others in the community along with your friends who have the app, you'll also be able to reserve push notifications that remind you about your own upcoming deadline. Hand-picked quotes from Kondo's books will also appear — perfect for when you need a little more inspiration.
Get professional help
Coming soon in the fall, you'll also be able to tap on the "Helping Hands" section and book a KonMari consultant that can provide professional support during your journey. Also on its way is a news section that will provide exclusive content from Kondo.
Want to give it a try? You can download the KonMari app for free from the App Store.